This best-selling highlighter is Meghan Markle's favourite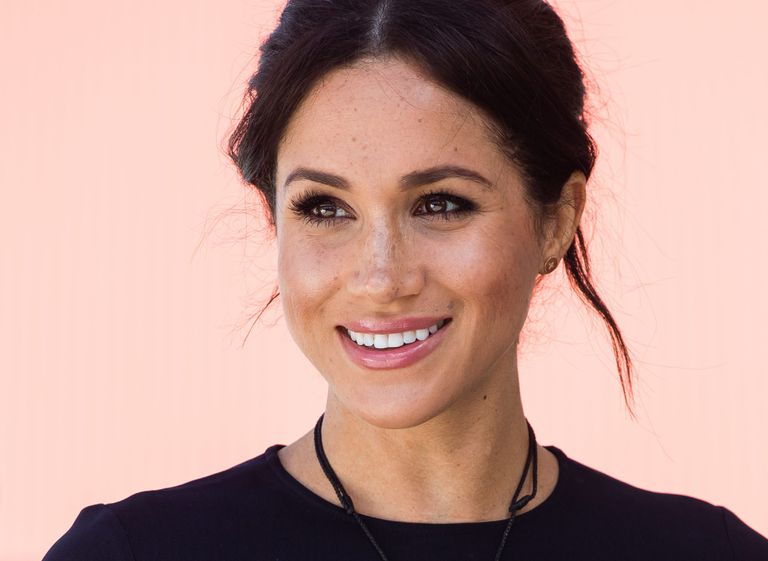 It's safe to say there are plenty of reasons that the Duchess of Sussex is glowing at the moment.
But as most of us aren't newly married to a prince and touring the sunny southern hemisphere with a royal baby on the way, I'll focus on the one bit of Meghan's lifestyle we can hope to emulate - her beauty routine. There's nothing not to love about Meghan's radiant complexion which is somehow flawless yet utterly un-caked looking, and the brilliant thing about digging around for her beauty secrets is they aren't secrets. As we know Meghan was a successful actress prior to her royal role, which means unlike most Duchesses there's a whole interview archive out there to be mined, including a 2016 beauty Q&A on Beautybanter.com where she revealed the one product she can't live without to illuminate her skin and it is.... (drum roll)
Laura Mercier Foundation Primer Radiance
Buy it now for £30 at Cultbeauty.co.uk
"I don't wear foundation unless I'm filming," Meghan revealed, "So this is what I put on every day after moisturiser to give my skin a dewy glow. It's not sparkly, it's true to its name, illuminating."
Clearly the Duchess has excellent taste as the Foundation Primer Radiance, has been revealed as one of the top 3 best-selling Laura Mercier products globally this year along with other cult heroes from the brand, Tinted Moisturiser and Loose Setting Powder. It's no surprise that the three mega-sellers are all natural base products, this brand is known for it's subtle makeup philosophy, aiming to enhance what nature gave us rather than cover it up in thick layers.
Fancy having a go at emulating Meghan's glow with Laura Mercier's top three? A-List makeup Artist Mary Greenwell has these tips. "If you are looking for a natural finish, a way to have "perfect" skin is to have it more matte. You can achieve that natural look with light coverage. A good moisturiser and primer, such as the Laura Mercier Foundation Primer, is key to start with. These create a smooth, even surface for flawless makeup application while helping to minimize the look of pores. Team Laura Mercier Tinted Moisturizer (matched exactly the same shade as your neck) with powder on top to achieve a natural, polished look. Powders are now so finely milled, they only take away the shine but leave the glow."
As woman&home's Senior Beauty Editor, Fiona Mckim has tried more products than she's had hot dinners and nothing makes her happier than raving about a brilliant beauty find on womanandhome.com or her instagram grid (@fionamckim if you like hair dye experiments and cute shih-tzus)

Fiona joined woman&home as Assistant Beauty Editor in 2013, working under legend Jo GB, who taught her everything she needed to know about the industry (clue: learn about ingredients and employ extreme cynicism).
In a previous life, Fiona studied journalism back home in bonnie Scotland and honed her skills as a magazine features writer, with a brief and terrifying stint on the showbiz gossip pages of a tabloid newspaper in between. She's a skincare fanatic who can't resist adding an extra step to her routine if it's all the rage in Japan, loves fragrance, has fun with makeup and never turns down the chance to test a new hair tool. Basically, she loves it all.

When not slathering herself in self tan or squinting at a tiny ingredients list on a moisturiser, you'll probably find Fiona enjoying something to do with food - cooking it, eating it, cajoling her friends into trekking across London to try a hyped pop-up in a dirty car park.