Can this new hair mask kit really make your hair grow thicker and longer in just one month?
The four-week kit promises noticeably longer locks.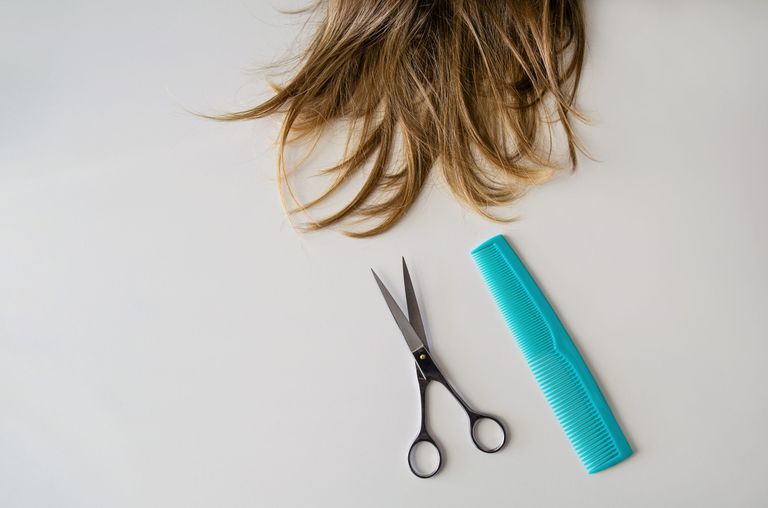 As we age, it's inevitable that things will start to slow down - hair growth included.
"Some research shows that hair loss during menopause is the result of a hormonal imbalance, specifically a lower production of estrogen and progesterone," explained Yael Halaas, a facial plastic surgeon who specialises in hair loss to Women's Health.
But that's not to say you can't have long and luscious hair in your 50s and 60s, especially with a little help. As well as eating the right foods, going for regular trims and keeping your locks in good condition with nourishing products, this all-natural, vegan hair growth mask kit promises to supercharge your follicles for thicker, longer hair in just four weeks.
What is Hair Fuel?
Hair Fuel is an at-home mask kit, made of entirely natural ingredients. It promises to accelerate hair growth, reduce hair loss and strengthen follicles - from the roots. Packages are delivered to your door, so all you need to do is carve out 45 minutes a week to let the hair mask work its follicle-boosting magic.
How long does a Hair Fuel mask take?
The one-month pack consists of one pack per week, which will take around an hour out of your evening for mixing, application and the time it takes for the mask to work.
Founder of Hair Fuel Laura, advises scheduling in a 'self-care night' to make the 45-minute treatment more of an event.
Laura suggests that while the mask is working, you could...
Journal your thoughts and feelings
Read 20 pages of the book you've been meaning to minish
Doodle things you want to happen this week
Face mask (or two!)
Try a DIY mani-pedi
In between treatments, Laura suggests to keep follicles stimulated. She says, "If you're keen to support your hair growth during the evenings you are not using The Hair Fuel mask, we suggest doing a light scalp massage in between your mask applications, or perhaps spend one or two nights brushing your hair 100 times in all directions to support the blood flow. Your hair follicles will thank you."
MORE:Customers rave about 'miracle' £13 shampoo that reduces hair loss for 'fuller and thicker' locks
What's the science behind Hair Fuel?
The Hair Fuel masks improve blood flow to your scalp and hair follicles. The blood vessels attached to thederma papillae – the hair root – carry nutrients and oxygen to the hair, supporting its growth. You might feel a tingling, warming or slightly burning sensation on your scalp - a sign that the product is activated.
Hair Fuel works by:
Stimulating the blood flow
Delivering the nutrients from the mask, as well as your own body, directly to your hair follicles
Hair Fuel reviews
The response to Hair Fuel thus far have been positive, with 98 per cent of those trialled reporting that Hair Fuel boosted hair growth from the roots. On the brand's website, the testimonials show those trialling the process to have had some good results.
MORE:This hair loss shampoo and conditioner with over 400 5* reviews has just launched in Boots
'I loved using The Hair Fuel it's a very unique product, you can really feel it working on your scalp, it has helped hair growth and thickness of my hair and it's in much better condition than it was before I started using it. You can feel the warmth of the product on your scalp and it didn't cause any irritations. Simple to use, easy to rinse out and is great. Recommended to all.'
'I can see the difference. My hair looks better now and stronger. Looks healthy – a lot of people were asking me what I did to make my hair look so nice and long. I'm happy that I had a chance to try this product :)'
'I received this trial 2 months after giving birth where my hair had started to fall out, using this has slowed down the falling out stage and although still coming out it is 80% improved!! Excellent.'
You can find out more HERE
How to grow your hair naturally
If you want to give your hair a helping hand, try these simple tips:
Distribute your hair's natural oils by brushing it each night. This simple step will also help boost circulation
Get regular trims to keep split ends at bay and eliminate breakage
Avoid heat styling when you can - and always apply a heat protector first
Eat the right foods - protein, nuts and oily fish are great for hair health
Cut down on the amount you shampoo your hair each week - and let the natural oils do their job