The hyaluronic acid products we love (plus why we should all be using it!)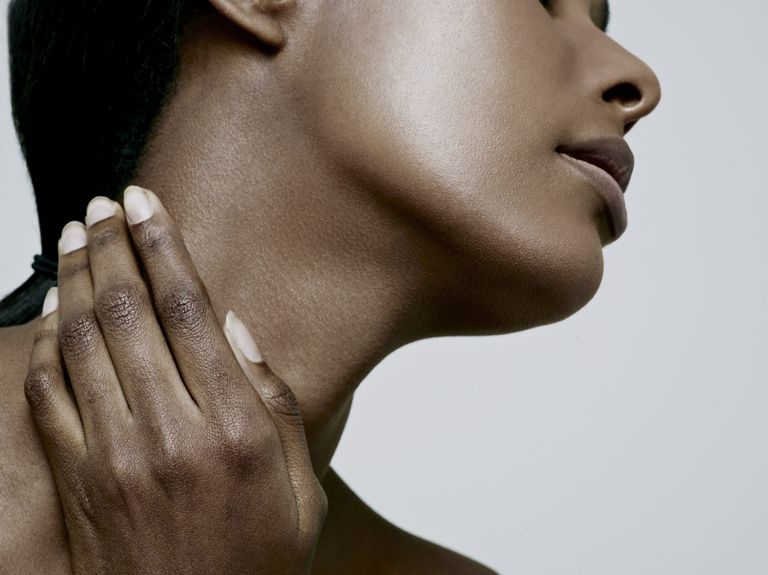 The beauty industry can seem a fickle place, with 'wonder ingredient' after 'wonder ingredient' promising us our best skin yet. But if there's one skincare hero that's never let us down, it's hyaluronic acid.
As far from a skincare fad as it's possible to be, don't let the word 'acid' steer you away from hyaluronic acid. Unlike the chemical exfoliant kind of acids, this is a hero hydrator. With just one molecule able to hold up to 1000 times its own weight in water.
What does hyaluronic acid do?
Occurring naturally in the skin to keep it soft and supple, supplies of hyaluronic acid deplete as we age, with pesky pollution and environmental aggressors speeding up the process. Without this skin-plumping scaffolding, skin becomes looser, with fine lines and wrinkles more pronounced. That's not forgetting increasing the chances of dryness, dullness and sensitivity too.
The only sticking point is that as hyaluronic acid sits on the surface of skin, drawing its water from the atmosphere. If there's less water in the atmosphere, it won't work as effectively. Especially important if you're lucky enough to be jetting off on holiday, as there's little water to be drawn from a stuffy aeroplane cabin.
Who needs hyaluronic acid?
Thanks to its softly-softly approach to hydration, hyaluronic acid is suitable for all skin types. Even the sensitive and easily-irked. Incorporate it into your routine, preferably under a moisturiser, to comfort dry, flaking complexions.
It plays nicely with others too, working well in conjunction with punchier actives like glycolic acid and retinol to counteract dryness and reduce the chance of a reaction.
How can I incorporate hyaluronic acid into my routine?
Look for products which have hyaluronic acid towards the top of their ingredients list. The lower down the list it is, the lower the concentration. "Make sure you look for a product that uses a pure form of hyaluronic acid too," explains Dimitra Davidson, president and COO of Indeed Labs. "We also recommend looking at the molecular weight of the HA you are using to ensure it fits with your skin needs. Low molecular weight HA penetrates deeper into the skin, while high molecular weight HA will help to hydrate the top layer of the skin."
Can you use too much hyaluronic acid?
'It is difficult to over-use hyaluronic acid but it is not a good stand-alone moisturising ingredient for all skin types,' consultant dermatologist Dr Anjali Mahto tells us. 'While hyaluronic acid is good for oily or blemish-prone skin, it may not be enough hydration for those with normal or dry skin types. This is more likely to be the case in the winter months, when cold and windy weather can dry the skin out further leaving it feeling sensitive.'
MORE: The editor-approved best moisturisers for dry skin
HA is a humectant, meaning it draws moisture from the atmosphere, so it's a good idea to change things up in the winter months when humidity levels are considerably down. 'If you find that your skin is still dry despite using hyaluronic acid, it is sensible to either switch to a heavier or richer moisturiser containing ingredients such as ceramides and glycerin,' Dr Anjali adds. "Or, layer a hyaluronic acid serum underneath your regular moisturiser for added hydration."
Although generally it's not considered an irritating ingredient, a handful of skincare enthusiasts have reported sensitivity while using HA on forums like Reddit. If you're thinking about adding it to your routine, as with any new ingredient, introduce it gradually so you can see how your skin fares.
On that note, these are the tried and tested buys worth investing in...
St Tropez Self Tan Purity Vitamins Bronzing Water Serum, £22
As fake-tan obsessives will know, slathering on the stuff can leave your skin dry. Packed full of skincare worthy ingredients, including hyaluronic acid and vitamins C and D, this leaves skin glowing.
Bobbi Brown Hydrating Water Fresh Cream, £44.50
Creating a smooth base for make-up, this cooling cream delivers instant hydration that lasts. It's formulated with probiotics too, strengthening the skin's barrier to lock in moisture.
SkinCeuticals H.A. Intensifier Multi-Functional Serum, £90
Worth the splurge, the clinical trials are seriously impressive, proven to amplify skin's own hyaluronic acid levels by 30% in just four weeks. Skin is left plumper, smoother and softer with continued use.
Elemis Pro-collagen Eye Revive Mask, £55
Skin is thinnest around our eyes, making fine lines and dark, sleepy circles more prominent. This lightweight mask targets both, using hyaluronic acid to plump crepey skin and banish tiredness.
Indeed Labs Hydraluron Moisture Jelly, £20.83
The high molecular weight of the HA in this silky jelly helps it to form a protective layer on your skin – locking in hydration and keeping aggressors out. Use as an extra step between cleansing and serum to soothe extremely dry complexions.
Jess Beech is an experienced fashion and beauty editor, with more than eight years experience in the publishing industry. She has written for woman&home, GoodtoKnow, Now, Woman, Woman's Weekly, Woman's Own and Chat, and is currently Deputy Fashion & Beauty Editor at Future PLC.
She caught the magazine bug during a stint as Fashion Editor of her university newspaper alongside her English degree, and hasn't looked back since. As for the fashion bug, that came as part and parcel of growing up in the 90s, but the less said about that the better!
Jess' average day in the office is spent researching the latest fashion trends, chatting to industry tastemakers and scouring the internet to bring you this season's must-buy pieces - as well as advice on how to wear them. Weekends are equally fashion-focused, and Jess has been known to visit no less than five Zara stores in a single day in search of the perfect occasion dress.
The only thing that comes close to a buzz of finally tracking down that much-coveted dress is the joy of discovering a new beauty wonder product or hero ingredient. A beauty obsessive, Jess has tried everything from cryotherapy to chemical peels (minus the Samantha in Sex and The City-worthy redness) and interviewed experts including Jo Malone and Trinny Woodall.