Viola Davis' beauty routine is the perfect form of self-care
Her skin is always on point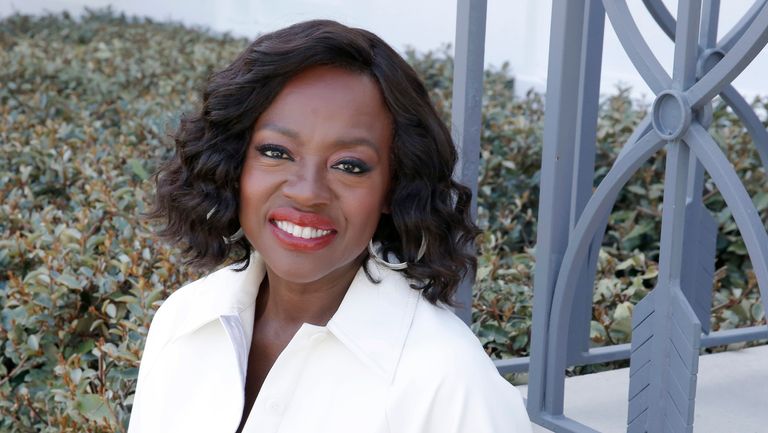 (Image credit: Rachel Murray/Getty Images for L'Oréal Paris)
This past year had us spending a lot of time indoors, but while we may have been going stir crazy, it also allowed us to take advantage of any extra free time. Viola Davis sure put her time to good use, using the time to focus on her beauty routine.
Instead of filming a movie in Toronto, Viola's plans were quickly halted when the COVID-19 pandemic put film and television production to an unprecedented halt. But like so many of is, spending more time at home gave her a space to reflect and focus on herself.
"This time has been about refocusing on all of the things that are important to me," Viola told Refinery29. "I've had all this time to focus on really taking in my daughter, being present and not being so busy, appreciate life and health, and really using my home for the first time."
More from woman&home:
• The best shapewear pieces of all time
• Best jeans you'll wear again and again
• Best winter coats to see you through a cold spell in style
Self-care, especially during these times, is so important, and Viola shared how she used her beauty routine to help her find peace.
"I cleanse in the shower with Revitalift cleanser; I'm big on doing that for 30 seconds straight," she said. "I follow up with the Age Perfect Midnight Serum, which I love - and so does my husband."
The actress is the face of L'Oreal's Age Perfect Midnight Serum, which is a great drugstore option if you're in the market for something affordable to smooth any wrinkles and fine lines.
L'Oreal Paris Renewal Midnight Serum, $43.99
Smooth away fine lines and wrinkles with a budget-friendly serum that uses vitamin E to restore skin and fight the natural aging process.View Deal
L'Oreal Paris RevitaLift Radiant Smoothing Cream Cleanser, $7.59
Provide your skin with a gentle exfoliant to lift dead skin and help achieve a naturally radiant look. It even removes makeup!View Deal
On top of focusing on her skin, she also began incorporating "spa days" into her routine with Epsom salt baths and has also added meditation and cooking to her daily routine.
"I started using the Calm app, and it drowns a lot of the noise in my head," she continued. "What I'm left with when I open my eyes are my husband, my child, my mom, and my siblings. They become the best affirmation and reminder of what's important."