I tried Victoria Beckham's Future Lash mascara and this is what I thought
Spoiler alert: it's hands down the easiest way to beef up spindly lashes.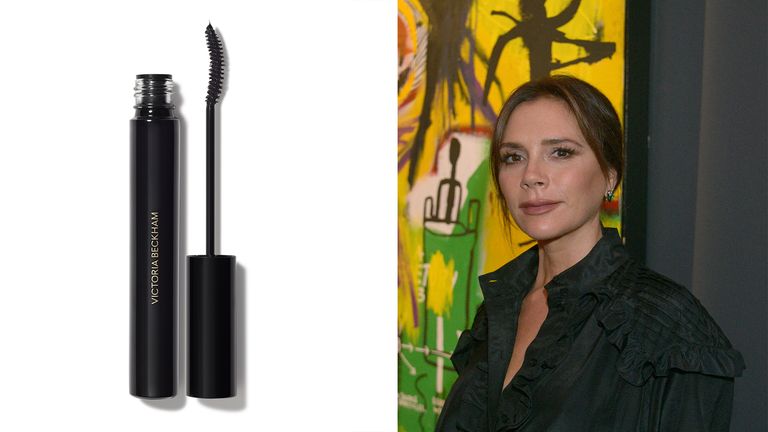 (Image credit: David M. Benett/Getty Images)
Speculation has been rife for weeks and now Victoria Beckham's Future Lash mascara has finally dropped!
I know, I know, it seems every week brings with it a new launch claiming its the best mascara. But Future Lash mascara is one I'd actually recommend splashing out on.
Right now splurging on unnecessary beauty products is about as unfashionable as wearing Uggs outdoors. So I take my responsibility when it comes to product reviews pretty seriously.
I make no secret of the fact that I am a huge Victoria Beckham Beauty fan. And it seems I'm not alone as my colleague has already praised the Victoria Beckham new lipstick range.
Why? For me, the level of detail that goes into her products is the biggest draw - stem cell research by Dr Augustinus Bader for her skincare is just one example. A long-lasting kohl eyeliner, that's also the softest in the business (it never tugs at the delicate skin around the eyes) is another.
So when an email landed in my inbox asking if I'd like to be one of the first to try her new mascara innovation I, of course, said yes (then silently squealed with excitement).
Perhaps the combination of genuine tech and clean ingredients is what really sets this mascara apart from others on the market.
"I was tired of my mascara being unable to keep up—always smudging, flaking, or harming lashes," Victoria herself explains. "The perfect mascara is something I've had in my head since day one, and to create my own, I wanted to reimagine what I needed from the ground up."
Why is Victoria Beckham's Future Lash mascara so good?
The first thing you'll notice about Victoria Beckham's Future Lash mascara is the wand: it's XXL sized and curved so it literally grabs and hugs your lash line. This allows you to really lift spindly hairs and avoids the pitfall of smudges on your cheekbones.
Then, there's the plant-based nourishing ingredients - shea butter, niacinamide, pistacia lentiscus gum - which, according to the Victoria Beckham team, helps to prevent breakage and aids in the production of keratin, a protein which helps with hair growth. In other words, expect stronger, healthier lashes immediately and with continued use.
I'll have to get back to you on that, but what I can attest to is that my lashes certainly look more glossy. Plus, the mascara simply washed off with warm water so there was no added trauma to my lashes as perhaps there would be if I had to be more heavy handed with soap or trying to remove waterproof mascara.
What I personally love most about Future Lash is how no matter how many coats you apply, lashes never look spidery or crunchy. Yes you get length, yes you get volume but above all your lashes suddenly sport the type of full-figured curves you only dreamt of.
There are some products you try that you know will transition into long-term beauty obsessions. Trust me, Future Lash is one of them.
Fiona Embleton is a beauty writer who is now Acting Beauty Editor at Stylist. She is obsessed with Isabel Marant and cats.