The French pharmacy find Margot Robbie and Blake Lively are obsessed with
Say 'oui' to grapeseed extract.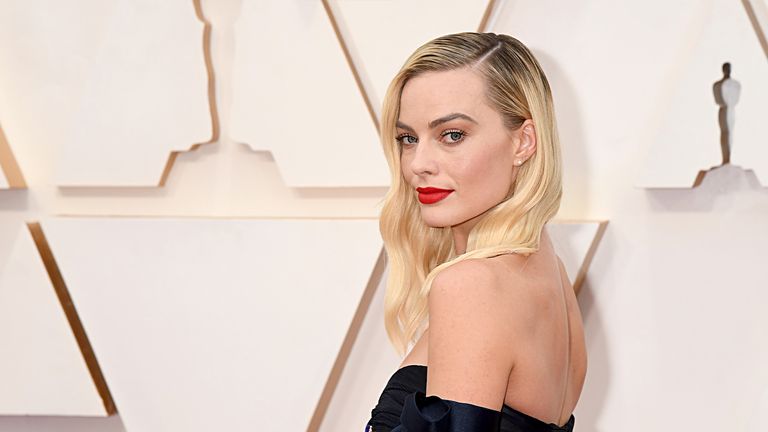 (Image credit: Jeff Kravitz / Contributor)
There's always been something exciting about hunting down skincare in French pharmacies - there's often the best eye cream, or a super-nourishing new serum to be discovered.
Especially when you know that Caudalie's cult Beauty Elixir is Margot Robbie's favourite skincare product and it's the grape water responsible for Blake Lively's otherworldly glow.
Both stars are said to carry the Beauty Elixir face spray in their makeup bags. And with good reason, too. It's packed with essential oils and plant extracts, including the brand's hero ingredient - grape water.
The by-product of grapes picked at Caudalie founder Mathilde Thomas' family vineyard In Bordeaux, the seeds, water and vine have been shown to contain high levels of antioxidants and resveratrol respectively, which help to protect against environmental stressors and improve the look of ageing skin.
More impressive still, Caudalie has teamed up with both the University of Pharmacy in Montpellier and Harvard University when formulating its products.
Grape water in the Beauty Elixir, which made its debut in 1997, is particularly useful for city skin subjected to pollution. Meanwhile, dull, dry skin - the result of sitting for prolonged periods in front of a laptop screen - will eat up the elixir's brightening and hydrating properties.
Simply hold the bottle 30 centimetres away from your face and spritz. As the mist settles on your skin inhale deeply - aromatherapy oils like peppermint, rosemary and bitter orange are designed to energise and uplift.
In terms of a beauty routine, use the Beauty Elixir as a toner after cleansing, as well as a facial spritzer to top up hydration reserves during the day. You can even use it as a makeup setting spray or to freshen up your former best foundation that has become cakey and settled into fine lines.
This is basically the definition of a multi-tasking product and if our skin looks anywhere are good as Margot and Blake's, that's the best $49 we've ever spent.
Fiona Embleton is a beauty writer who is now Acting Beauty Editor at Stylist. She is obsessed with Isabel Marant and cats.