Why you need to try Face Halo's game-changing, sustainable alternative to makeup wipes
Face Halo: The £7.50 beauty tool that changed my skin!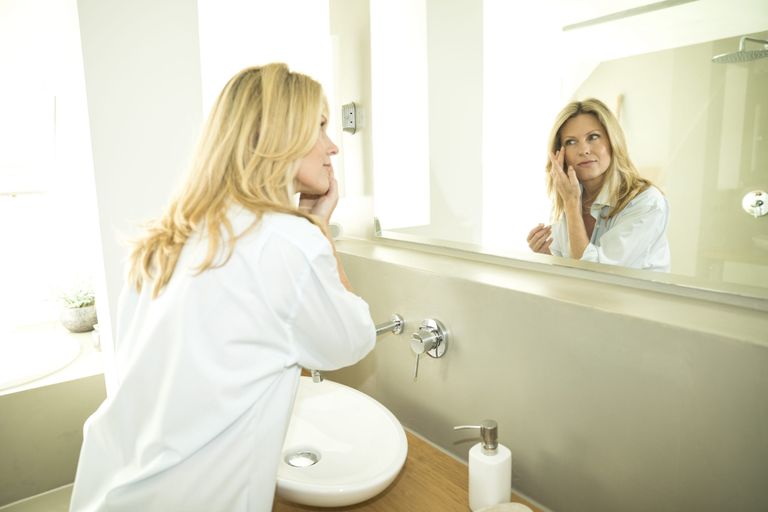 I don't usually enjoy being proven wrong, but in the case of the Face Halo I'll make an exception.
When a sample of Face Halo's £7.50 cleansing pad dropped on my desk along with a press release boasting that it would remove every scrap of makeup using water alone, I thought, "no chance." After all, it's essentially the job of a Beauty Editor to distrust big product claims until tested and proven otherwise. And this was an almighty claim.
What can I say? I was wrong. I took the fluffy little disc home, splashed it under the tap, rubbed it around and suddenly, mysteriously, it leached all the makeup from my face in about 30 seconds flat. That means everything – mascara, liner, foundation, lipstick. There it went into the little fibres and there it stayed on the Face Halo. No smears or smudging it around back onto my skin. I didn't have to really scrub my eyes to remove my liquid liner either, which made a change from my usual cotton pad and eye makeup remover technique.
Even better, my chronically sensitive eyes, which only tolerate the gentlest of products without freaking out, felt perfect. There was no stinging, puffing up or random weeping the next morning as there is with 9/10 makeup removers I try. If you suffer with eye sensitivity you'll know how much of a godsend any product guaranteed not to set them off is. You'll also understand why I've now decided I will use nothing else to remove my makeup.
A few facts on using the Face Halo – it's double sided so you can get two cleanses out of each one before chucking it in the washing machine drum so it goes on with your next laundry load. Once it's clean and dry you're good to go again. It can be washed and re-used 200 times and I recommend having a few on rotation so you're never short (they come in packs of 3 for £17.95) This also makes them a sustainable choice over face wipes, in fact Face Halo estimates that in the last year they've replaced 370 million disposable wipes that would have gone to landfill, making these a great option for those looking for reusable makeup wipes.
One final point I should make is that this is a makeup remover, not a cleanser. It's brilliant at getting makeup off but nothing, no matter how magical the material, is going to deeply cleanse your skin and remove oil, pollution particles and god knows what else our faces collect throughout the day using water alone. So do use a proper cleanser on your skin afterwards, something you can work into the skin with warm water and remove with a face cloth. Here are some of my favourite cleansers at every budget.
I may not love being wrong, but it's no hardship having my beauty scepticism disproven by a product this good. I suspect my Face Halo and I are going to be very happy together for years to come.
As woman&home's Senior Beauty Editor, Fiona Mckim has tried more products than she's had hot dinners and nothing makes her happier than raving about a brilliant beauty find on womanandhome.com or her instagram grid (@fionamckim if you like hair dye experiments and cute shih-tzus)

Fiona joined woman&home as Assistant Beauty Editor in 2013, working under legend Jo GB, who taught her everything she needed to know about the industry (clue: learn about ingredients and employ extreme cynicism).
In a previous life, Fiona studied journalism back home in bonnie Scotland and honed her skills as a magazine features writer, with a brief and terrifying stint on the showbiz gossip pages of a tabloid newspaper in between. She's a skincare fanatic who can't resist adding an extra step to her routine if it's all the rage in Japan, loves fragrance, has fun with makeup and never turns down the chance to test a new hair tool. Basically, she loves it all.

When not slathering herself in self tan or squinting at a tiny ingredients list on a moisturiser, you'll probably find Fiona enjoying something to do with food - cooking it, eating it, cajoling her friends into trekking across London to try a hyped pop-up in a dirty car park.