Angelina Jolie always carries this one specific face oil with her
The star just gave a fans a look inside her handbag (and skincare routine)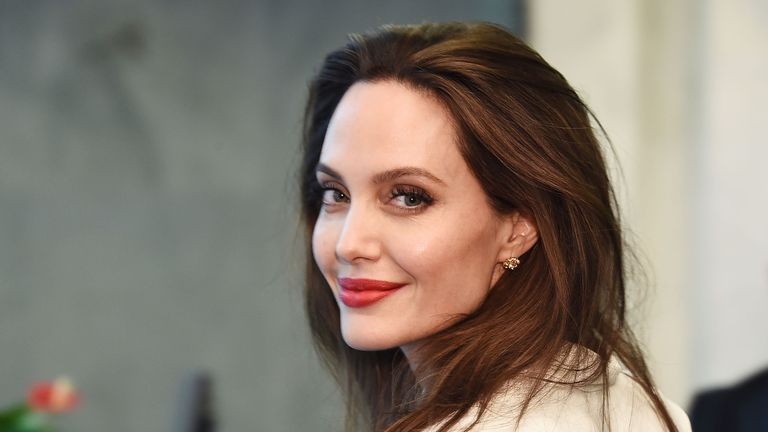 (Image credit: Michael Loccisano / Staff via Getty Images)
Actress, humanitarian and all-around powerhouse, Angelina Jolie is undeniably chic. That complexion is flawless, and so whatever she uses on her face we'll happily slather on ours, too.
In a new video for British Vogue, the star revealed a slimmed-down version of the bag she always carries with her – because, with six kids, the regular bag is jam-packed with other people's stuff – and it gave us a sneak peek at her skincare routine. 
"Sometimes I have that big mom bag, which is not something I can share with everyone because there's too much of everybody else's stuff in it," she explained.
"I usually have snacks, phones, books, T-shirts... everything you can imagine. So this is what's left of mine."
More from woman&home:
What skincare does Angelina Jolie use?
As a long time ambassador for the brand, it's no surprise that one of the products stashed in her bag was "a face oil from Guerlain" – namely the Abeille Royale Youth Watery Oil.
The hydrating, anti-aging solution plumps and smooth the skin, containing high-end ingredients like Royal Jelly and Ouessant Black Bee Honey.
The luxury skincare product isn't exactly cheap but, hey, if that's what it takes to get skin like Angelina Jolie...
That's not all we know about Angelina Jolie's skincare routine, however. In 2018 her dermatologist Rhonda Rand shared a few details on her regime with Refinery29.
"She's lucky she has her mom's beautiful, olive skin. She's always been such a natural beauty, so she didn't ever have to do much," Rand told the publication. "It was really just sunscreen, proper cleansing with a mild, gentle cleanser, antioxidants, sometimes glycolic [acids], and natural products."
Duly noted!