Don't skip this beauty product if you want to heal dry skin
Meet the missing link in your beauty routine.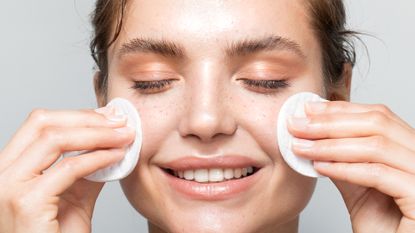 (Image credit: svetikd/Getty Images)
For many of us, our first introduction to toner was the super astringent formulas of our teenage years that were frankly strong enough to strip paint. And yet we slavishly drenched our skin in them, wincing at the sting, all in an attempt to dry up any acne breakouts. Fast forward a couple of decades and our skin is drier - so should we still be skipping this step in our regime?
The answer is no. It may sound counterintuitive based on our personal history with the stuff but toners have come on leap and bounds and are actually the missing link between dry skin and skin that is hyper receptive to serums and moisturizers.
The reason for this is three-fold. First, toners sweep away any leftover residue from your cleanser so there is nothing lodged in your pores to create a barrier to the rest of your routine.
More from woman&home.com:
Best mascara (opens in new tab) – lengthen, define and volumise your lashes with our favourite formulas
Best eye cream (opens in new tab): our favourite formulas for every skin type
Best foundation (opens in new tab): our favourite formulas for all skin types
Second, toners today contain sophisticated ingredients that do everything from tighten enlarged pores to keep your pH in check and add an additional veil of moisture to your skin. So they are not an unnecessary addition t your routine.
Finally, and perhaps most importantly, by keeping your skin damp after cleansing, toner makes it more permeable, allowing the active ingredients in the skincare you apply next to penetrate even deeper.
Good ingredients to look for in toners for dry skin include sodium PCA, glycerin, hyaluronic acid and niacinamide. As well as taking down the redness that is often a side effect of taut skin, niacinamide restores the skin barrier to prevent water leaking out making it a real S.O.S active.
Ahead, three of the best toners for dry skin...
Murad Hydrating Toner
As well as being alcohol free (a definite plus for dry skin) this toner contains sodium PCA to replenish lost moisture plus soothing chamomile and cucumber extracts to calm redness and irritation.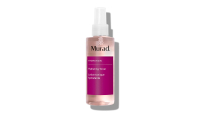 (opens in new tab)
Peter Thomas Roth Water Drench Hyaluronic Cloud Hydrating Toner Mist
The hero here is hyaluronic acid, a humectant that is able to hold up to a 1000 times its weight in water and draw it into the skin. Prepare for your face to be enveloped in a cloud of silky moisture.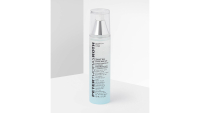 (opens in new tab)
Drunk Elephant Sweet Biome Fermented Sake Spray (opens in new tab)
Ideal if you prefer a mist version of a toner, as the yeast derived from fermented sake is dense with amino acids and antioxidants, so it takes down redness and stengthens the skin barrier, ensuring no water leaks out. Sake is also a naturally-occurring exfoliant, the kojic acid produced as a result of the fermentation process, so it gently lifts away dead skin and debris to help balance the skin.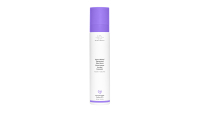 (opens in new tab)
Fiona Embleton is a beauty writer who is now Acting Beauty Editor at Stylist. She is obsessed with Isabel Marant and cats.