The surprising skin benefits of Drunk Elephant's Sweet Biome Fermented Sake Spray
Meet the good-for-skin alcohol.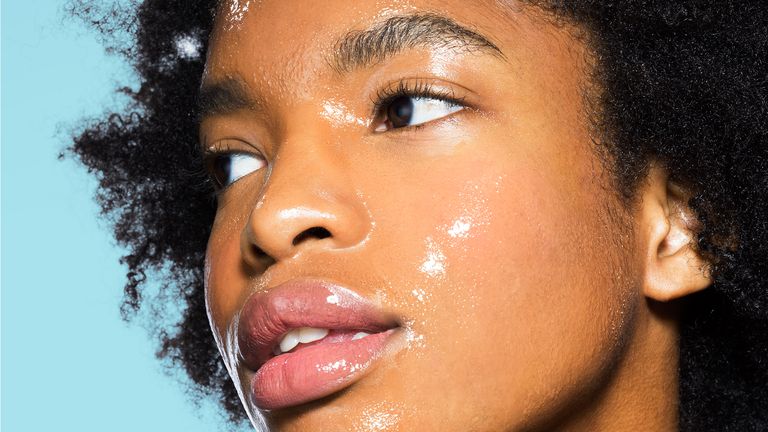 (Image credit: Jonathan Knowles/Getty Images)
Drunk Elephant's Sweet Biome Fermented Sake Spray has landed and not without reigniting the conversation about the perils of alcohol in skincare.
This remains a hotly debated subject - some believe alcohol is dehydrating, others claim the way it tightens pores and keeps oily skin temporarily in check outweighs the cons. 
Drunk Elephant, on the other hand, weighs in with an altogether different argument: that it all depends on the type of alcohol used. In this case, sake, or Japanese rice wine extract.
Just to recap, Drunk Elephant's core philosophy is to ban the 'suspicious six': silicones, SLS, chemical sunscreens, essential oils, fragrances and yes, drying alcohols. This ingredient elimination is to ensure all Drunk Elephant products play nicely on every skin type. 
The same is true of the new Sweet Biome Fermented Sake Spray. 
Drunk Elephant Sweet Biome Fermented Sake Spray, $42 [£35, Cult Beauty]
So while it technically contains alcohol, sake is not the type to strip skin of moisture.
In fact the opposite is true. The yeast derived from fermented sake is dense with amino acids and antioxidants, so it takes down redness and stengthens the skin barrier, ensuring no water leaks out. 
Sake is also a naturally-occurring exfoliant, the kojic acid produced as a result of the fermentation process, so it gently lifts away dead skin and debris to help balance the skin.
Cocktailed alongside hydrating coconut water, this face mist - which can be used after cleansing or as a top up during the day - is like a long cool glass of water for dry skin.
Beyond that, the Sweet Biome Fermented Sake Spray also contains fatty acids, electrolytes and ceramides - all ingredients that strengthen the skin's microbiome by mimicking what its acid mantle (a fancy word for sweat) is comprised of. It also boasts kombucha, a powerful antioxidant with protective properties against blue light.
Pretty clever, no? As if we expected anything less from this cult brand.