Rosehip oil for face: benefits and uses of Kate Middleton's go-to skincare ingredient
Skin experts explain why rosehip oil for face is the ultimate multitasker—with the royal seal of approval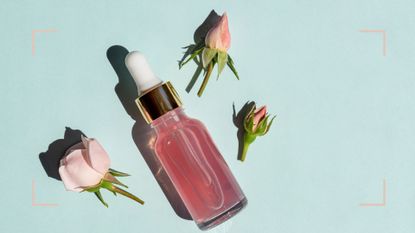 (Image credit: Future/Getty images)
Rosehip oil for face isn't a fad or a buzzy new ingredient that everyone has suddenly gone crazy for, people have been using rosehip oil on their skin for centuries. And its longevity—not to mention the fact that The Duchess of Cambridge is reportedly a fan—stands as proof of how good a skincare ingredient it is.
Research has shown rosehip oil to be one of the best face oils to tackle the effects of aging and dermatologists everywhere recommend it for all kinds of benefits within a skincare routine. "Rosehip oil really is like the everyman of skincare ingredients," says Rebecca Hopkins, co-founder of skincare brand, Balance Me. "It can be tolerated by lots of skin types, is a true multi-tasker and I think that's why it's always been so popular and continues to be so."
Clearly, the experts are all for using rosehip oil on the face, and Kate Middleton's rosehip oil routine is said to involve dabbing her complexion with the ingredient daily. If you're not already a fan of rosehip oil—and you're probably questioning why you're not—we've consulted the experts to reveal everything you need to know about this ingredient and how to incorporate it into your routine immediately.
Rosehip oil for face: your expert guide
What is rosehip oil?
Rosehip oil, also known as rosehip seed oil, comes from the seeds of the pod just underneath the flowers of the rosa canina rose bushes. It can be found throughout Europe but it's most commonly harvested for rosehip oil in Chile. It is not rose oil, which is distilled from the petals.
The oil is cold-pressed, which means no heat is used to extract it so that it retains all of its potency. "You can tell the quality of a rosehip by the color and aroma—it should be an intense orange and have a herbaceous, slightly peppery scent. If it's yellow and smells of cooking oil it's rancid and should be binned!" advises Sarah Brown, founder of skincare brand Pai.
And unlike coconut oil on the face, it is tolerated by all skin types. "Rosehip oil has a lightweight composition making it suitable for all skin types including more oily or combination skins," explains junior doctor and skincare expert, Dr Kemi Fab.
Is rosehip oil good for your skin?
In short: yes it is. And the good news is it works for all skin types. So what does it do?
Line reduction: Rosehip oil is really rich in vitamin C, a powerful antioxidant and it's for this reason that it has been scientifically proven to reduce the appearance of wrinkles. In fact, one study showed that crow's feet were significantly softened after six weeks of rosehip oil application.
Ideal for sensitive skin: "As an oil, it is able to increase the water content in the epidermis and reduce transepidermal water loss (water leaving the skin) which is of particular benefit to those struggling with eczema, dermatitis, and hypersensitivity," explains Dr Fab.
Hydrating and strengthening: "Rosehip oil has high levels of essential fatty acids, especially linoleic acid, which can help soften skin and improve skin barrier function," says Dr Sonia Khorana, a GP specializing in dermatology.
Glow maker: "High levels of vitamin A in rosehip oil supports skin cell renewal, which can help improve dull-looking complexions," says Dr Fab.
Diminishes pigmentation: "Vitamin C is key for tackling hyperpigmentation and rosehip oil contains more of it than an orange or a lemon, making it a great option for anyone who's looking to even out their skin tone, reduce pigmentation or learn how to get rid of acne scars" says aesthetic practitioner, Natali Kelly.
Soothes inflamed spots: "It may feel counterintuitive using an oil for breakout-prone skin, but rosehip oil can be a great natural oil for blemished skin because it has anti-inflammatory properties and it has low comedogenicity, which means it won't clog pores," says Dr Khorana.
Great for oily skin: "I know it might feel strange using an oil on oily skin, but rosehip oil helps balance out sebum production which means oily skins will rebalance and not become overly oily," explains Hopkins.
How to use rosehip oil
Rosehip oil is really easy to incorporate into your regime as it works really well alongside anything else you're currently using. "Rosehip oil is a very well-behaved ingredient so works with other ingredients," explains Hopkins. "It's why we include it in so many of our products because it can boost the efficacy of other ingredients."
The first time you try rosehip oil for the face, use it in your skincare night routine, this will help you gauge how quickly your skin absorbs it. If it sinks in really quickly then you can use it morning and night, if it takes a bit longer you might want to just use it at night. And you can either apply a few drops and pat them into the skin or combine it with your serum or moisturizer. Because it has so many skin benefits, it's a great idea to apply rosehip oil every day—the more consistent you are the better results you will get.
Rosehip oil for face: the negatives
Rosehip oil really is beneficial for everyone but there are a couple of factors to consider:
Avoid the under-eye area: All facial oils, not just rosehip oil, aren't great under the eye. This is because they have a heavy molecular structure, which means the delicate thin skin under your eye can't quite cope with the weight of them and end up looking puffy.
Congested skins may want to steer clear. If you have a very clogged-up complexion then there are other ingredients you may want to focus on first before slathering on rosehip oil.
Our beauty team's favourite rosehip oil skincare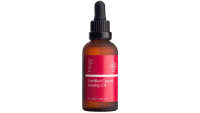 Trilogy Certified Organic Rosehip Oil | RRP: $37.80/ £19.50
This gorgeous oil is a favorite of the Duchess of Cambridge who reportedly used it throughout her pregnancies as well as part of her regular skincare routine. If it's good enough for Kate Middleton....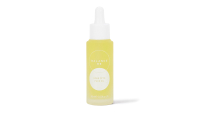 Balance Me Rose Otto Face Oil | RRP: $36/£32
Rosehip oil has been combined with squalane for extra hydration as well as rose otto, which adds even more anti-inflammatory properties. Use on its own or add a few drops to your serum or moisturizer.
---
woman&home thanks Rebecca Hopkins of Balance Me, Sarah Brown of Pai, Dr Kemi Fab, Dr Sonia Khoranar, and Natali Kelly for their time and expertise
Freelance Beauty Director
Sarah-Jane Corfield-Smith has worked in the beauty industry for more than 15 years and, as well as woman&home, has contributed to titles such as Stylist, The Daily Mail and The Times.

As a mum of two little girls she has limited time to spend on herself, so if you're looking for hard-working multi-tasking products, she's the one in the know.

Her top three products she has on her at all times are a glow-giving tinted moisturizer, brow pencil and a tinted lip balm. Oh, and she's never far away from a hydrating face mist.