Does wearing your hair in a side parting make you 'older'?
Will you take the #MiddlePartChallenge?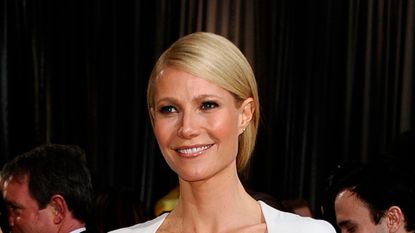 (Image credit: Frazer Harrison /Getty Images)
Side partings didn't seem to be a contentious subject until recently. But with teen TikTok influencers calling out the style as ageing, there's suddenly a backlash against wearing your hair off centre.
The debate was ignited when a user called @Lady-Gleep declared: "Prove me wrong, but I don't think there is a single person who looks better with a side part than they do a middle part."
Cue, all hell breaks loose and the #MiddlePartChallenge is born with Ashley Graham weighing in with this Instagram post captioned: "Tiktok made me "put on a cute ass outfit" also has anyone heard that gen z hates a side part??"
More from woman&home:
Perhaps the furore is all the more shocking given the idea of a hairstyle making someone look past their prime is itself so outdated. In fact, the conversation around "appropriate" hair styles for women of a certain age was positively muted when Gwen Stefani - all platinum, bum-length ponytail and red lipstick- turned 50 and Stefanie Seymour continues to be considered a sex symbol at 70.
So surely the idea of a side parting making you look 'old' is a beauty trope that simply holds no weight any more? And doesn't all this feel a little personal?
In defence of a deep side part, it actually poses several advantages. It gives the illusion of length to rounder face shapes and softens a square jawline. According to Harry Josh, hairstylist to Kate Bosworth, a parting where most of the hair is heaped on to one side of the head, also gives the illusion of more root volume to otherwise fine strands.
There's perhaps also the argument that resurrecting a 70s hairstyle so synonymous with the like of Ali MacGraw makes the centre-parting somewhat vintage.
Whatever side of the fence you sit on, surely any hairstyle is only ever as fresh and youthful as the attitude that goes with it. So whether your vibe is wearing your hair to the left or in a middle parting with oversized sunglasses, what's important is that you take creative control and, as a teen is want to say, 'own it'.
Fiona Embleton is a beauty writer who is now Acting Beauty Editor at Stylist. She is obsessed with Isabel Marant and cats.