Alicia Keys on why we urgently need to rethink self-care with Keys Soulcare
Keys Soulcare has six new products complete with self-care affirmations and it has just landed in the UK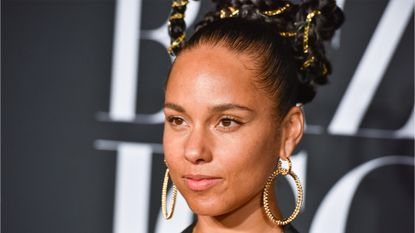 (Image credit: Sean Zanni/Getty Images)
With her Zen approach to beauty, Alicia Keys is aiming for world domination in the skincare and wellbeing space with Keys Soulcare. More than just a skincare line, the rituals that accompany the products are designed to "help you create space for yourself! So we can be good to ourselves everyday!" said Keys of her initial product drop in December last year. She added, "Now more than ever we need these rituals."
And as of today the brand is available both Stateside and in the UK.
The first 'ritual' comprised a stylish edit of face cream, facial roller and candle. Now the line has expanded to include six new products all with chic packaging that bely its affordable price tag and affirmations to boost our emotional wellbeing, too.
Aptly, the collection isn't just about improving on your physical appearance—Soulcare is focused more on the ritual of self-love and pampering. Perhaps the affirmation that accompanies the Comforting Balm sums up the range best: "You surround yourself with things that are good for you."
More from woman&home:
Best mascara (opens in new tab) – lengthen, define and volumise your lashes with our favourite formulas
Best eye cream (opens in new tab): our favourite formulas for every skin type
Best foundation (opens in new tab): Our favourite formulas for all skin types
Keys Soulcare: The Full Line Up
Keys Soulcare Obsidian Facial Roller
Made from obsidian stone, it helps to de-puff and soothe away inflammation. Consider it the enemy of 7am puff face.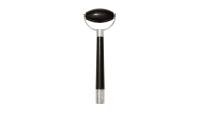 (opens in new tab)
Keys Soulcare Sage + Out Milk Candle
Smoky sage and the sweat nuttiness of oak milk are a soothing double act in this candle. In an Instagram post, Keys recommends that "you light this candle repeat the mantra written on it 'I shine at full wattage.' Because you do! And we betta never stop!"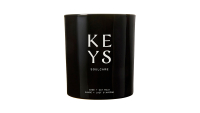 (opens in new tab)
Keys Soulcare Skin Transformation Cream
Developed in partnership with dermatologist Dr Renee Snyder, it boasts science-led actives like hydrating hyaluronic acid molecules; ceramides to lock said moisture into the skin and bakuchiol, a natural and less irritating alternative to retinol for improving the look of wrinkles and hyper pigmentation.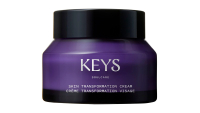 (opens in new tab)
Keys Soulcare Golden Cleanser
A deep-pore cleanser that also calms inflammation thanks to its Manuka honey, turmeric and chamomile-packed formula.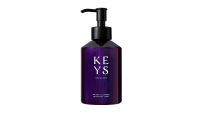 (opens in new tab)
Keys Soulcare Be Luminous Exfoliator
The exfoliant's star ingredient is a powdered Japanese tea blend renowned for its radiance-boosting and antioxidant properties. The whole concoction lathers up into a cream foam to gently buff away dead, dulling skin cells.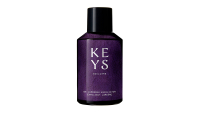 (opens in new tab)
Keys Soulcare Harmony Mask
Made from a combination of purified charcoal and antioxidant-heavy Manuka honey it appeases even the most finicky ski. More than that, the bits of gold foil make the mask feel like the ultimate luxury experience.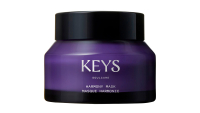 (opens in new tab)
Keys Soulcare Reviving Aura Mist
Rose of Jericho plant and witch hazel combine in a spray that you can use to mist around your home or over your face when that 3pm slump hits. It smells dewy and fresh - a bit like a summer garden after a rain shower.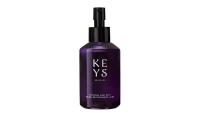 (opens in new tab)
Keys Soulcare Comforting Balm
Complete with a warm vanilla scent and hydrating camellia seed oil, this balm heals any surface it touches - be it elbows, lips, cuticles.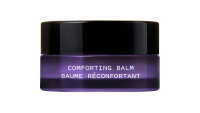 (opens in new tab)
Fiona Embleton is a beauty writer who is now Acting Beauty Editor at Stylist. She is obsessed with Isabel Marant and cats.