What it's really like to be a female police officer: 3 women share their stories
Three brave women police officers tell us about life in the force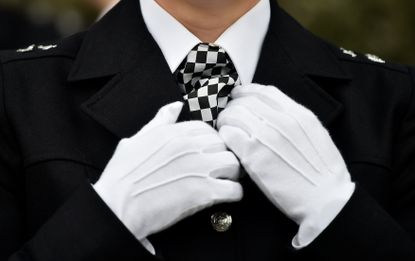 (Image credit: Getty Images)
woman&home newsletter
Sign up to our free daily email for the latest royal and entertainment news, interesting opinion, expert advice on styling and beauty trends, and no-nonsense guides to the health and wellness questions you want answered.
Thank you for signing up to Woman & Home. You will receive a verification email shortly.
There was a problem. Please refresh the page and try again.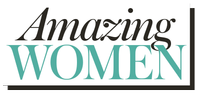 Female police officers make up 31% of the force in England and Wales and the roles available are incredibly diverse. So what's it like to do their job?
Our Amazing Women series explores the lives of every day women - our sisters, daughters, mothers and friends - and honour the amazing ways in which they engage in and benefit their community.
The underwater specialist
Suzanne Crossley, 50, is a sergeant 
in Northumbria Police's Marine and Specialist Search Team. She lives 
with her husband Ken, a retired 
police officer, and their son Ryan, 16.
Much of my team's work involves underwater searches for missing people and, sadly, the past 12 months have kept us very busy. The majority of people 
we search for are older but, during 
the pandemic, we've seen an increase 
in younger fatalities. When you have children yourself, it really brings the pain home, and we do everything that we can to bring the loved one back to their family.
I manage a team of 10 divers and technicians, in which I am the only woman. We cover a 120-mile stretch 
from Berwick-upon-Tweed to Seaham, working in often pitch-black water 
to help find missing people, gather intelligence and search for evidence. Lately, our work has involved helping immigrants and victims of modern-day slavery. I always say it's the filthiest job 
in the world, but it's also the best.
I was 31 years old when I joined 
the force. I was a nursery nurse helping children with special needs, but 
I also worked with social services as an appropriate adult, visiting police custody suites to support youngsters in care who had been arrested. It was interesting work, so I decided to join as an officer.
I loved the problem-solving 
aspect and was drawn to identifying vulnerabilities, rather than the crimes. Don't get me wrong, I'll lock up people 
if I have to, but primarily I wanted to help.
Being a little older was an advantage 
– I wasn't as naive to life. I loved being part of a small community team responding to 999 calls. I was promoted to sergeant and led a team in Sunderland city centre before moving to operations and planning around the 2012 Olympic events in the North East. From there, 
I went into intelligence and then, five years ago, 
I moved to the marine unit.
It's such a unique job – but it's a role that doesn't attract women. Going into dark water and confined spaces to recover decomposed bodies doesn't really sell itself, I suppose. We have four response vessels and a dive tank back at HQ, and we also act as an international dive school for other forces.
There are only a handful of women in the UK doing this kind of work and I'd 
like to see more. Men can be just as empathetic, but women are often more creative in their way of thinking. And without the women, it can all become 
a little bit macho.
It's not all grim. Finding an elderly missing person with dementia and returning them to safety is so fulfilling. Likewise, retrieving crucial police evidence, such as a gun or a knife.
I have three years to go before I take my pension, and I can't think of anywhere else I'd rather be. We live in such a beautiful part of the world and our home 
is minutes from the beach. The older I get, the more my body complains 
about humping the 
heavy equipment we 
use, so I try to keep as 
fit as I can. My husband Ken, a retired police officer, now has a dog-walking business, and we're both kept busy taking our son Ryan, who plays rugby for Scotland, to matches.
I love my job – and it has taken me to places I could only dream of. It sounds corny, but I joined the force because 
I wanted to make a difference and to help people. And I feel I have.
The police constable
Sylvia Masih-Gill, 44, is a police constable in Thames Valley Police and lives in Oxfordshire with her 17-year-old daughter, Priya. She joined the force in 2009 and is of Indian Christian heritage.
I saw myself as a police officer from the age of about eight, possibly thanks to The Bill. When a female Asian PC joined the cast, I was intrigued – she looked 
like me and that was important. By the time I was 18, I had decided I'd join the 
force, but my parents were against it. They wanted me to go to university 
and do something 'respectable'. As a compromise, I joined as a special, but Mum and Dad were still not supportive. 
It took me another 10 years – becoming 
a civilian police employee to begin 
with, and then a mum in the meantime 
– before I was a serving officer.
By then, I was in my 30s and all my colleagues were male, younger and didn't have children. I'd finish night shifts, take Priya to school, sleep, pick her up, drop her at Mum's and return to work. My parents thought my job should 
be looking after my family, but I was passionate about my work and I wanted to be a good role model for my daughter.
Being a police officer hasn't been 
easy. I've had names like Coconut and Bounty hurled at me by members of 
the BAME community, while some white people have told me I'm not worthy 
of the job. One man actually ripped 
the remembrance poppy from my chest 
and told me to go back home.
The worst abuse involved a threat that members of my family would be raped. That was the day I folded up my uniform and placed it, with my warrant card, on my inspector's desk. 
I couldn't face it any longer. But then an Asian colleague urged me to think again. 'Run away and the next people who join the force will face the same thing,' he said. 'Put your uniform back on and do your job.'
When I returned to my inspector's office and asked for my uniform back, he was really supportive and said he hadn't realised I'd been so badly affected. I've tackled violence in my day-to-day role, but it's the racial abuse that really hurts.
Now, 12 years on, all that has changed. I've had many fulfilling frontline roles, 
but right now I'm on the positive action and engagement team, looking at the recruitment and progression of BAME officers. It's about more than attracting individuals who know our communities' languages or culture – we bring diversity of thought and unique skills that can help us deliver our service in a better way. I also help teach self-defence 
to women in those communities. They 
tell me stories of how they have been spat 
at in supermarkets 
and subjected to 
racial hatred – I want them to know it's safe for them to report such crimes.
There are amazing experiences that 
I hold on to. In 2018, I was part of the team that policed the Windsor Castle wedding of the Duke and Duchess of Sussex. Hearing the crowds cheering 
as we marched along gave me goosebumps – I felt really proud of 
what I do.
The deputy chief constable
Serena Kennedy, 49, is Merseyside's first female deputy chief constable. She lives with her retired police officer husband, Ian, and their two daughters. She also has a stepson and two grandchildren.
When I applied to the police in 
1993, I wrote on my application that 
I wanted to improve the quality of life for communities. That's as true today as it was then. It's a privilege to be able to help people through their darkest moments.
I'd planned to be a forensic scientist and studied biology at the University 
of Hull. But I found lab work dull and 
I wanted to be part of a team, so I tried 
a familiarity course with Greater Manchester Police and loved it. I joined as soon as I graduated and, within four years, I'd passed my sergeant's exam. Four years on I was an inspector, and now my plan is to retire as a chief constable.
Policing is a fantastic career for anyone, but it offers such a diversity of roles for women. I've worked in a huge variety of positions, in Manchester, Cheshire and Merseyside, including every rank as a detective. There are highs and lows. I've had to break the news to parents that their child has been murdered. As a woman and a mum there is that empathy, but you can never truly understand how they feel. All you can do is try to walk a minute in their shoes and do whatever you can to secure them justice. The better times come when you stand with them in court and a jury returns a guilty verdict.
There have been moments when 
I have felt afraid. But you do the training and make sure you have a good team and back-up. Putting on the uniform 
is like wearing a suit of armour.
It's important that women are well represented in the police. For a force 
to be trusted it needs to look like the community it serves. There's also a difference in the way that every individual thinks, and truly blended teams deliver broader solutions. In terms of intake and at senior levels, it's a much-improving picture, but for ranks like sergeant or inspector, there's a real drop-off, and that's absolutely down to family commitments.
Can you take your child to school, collect them every day and work full-time? The answer is probably no. When my daughters were younger, I was there either at the beginning or end of the 
day, but I also used school clubs, and my husband and I juggled things between us. As a single parent, it's even more difficult, and the organisation needs to get better at working flexibly.
I've been with Merseyside Police since 2017, when 
I joined as assistant chief constable. It's a brilliant place, busy and dynamic, but small enough to get to know really well. People here have a real pride in their region, as do the officers who serve them, and I'm so pleased with 
the work we've done on community cohesion. Our work in Liverpool 
around testing for coronavirus has 
also been hugely rewarding.
The more senior you become, the more demands there are on your time but I'm blessed to have really supportive people around me. With each new job I've asked my family what they think – I couldn't commit 
as much time as I do 
without their understanding and encouragement.
There's still a way to go 
to recruit women into certain specialisms, such as firearms. But it is something we're working on. I can't 
think of any other jobs with as many opportunities as the police force.
Sign up to our free daily email for the latest royal and entertainment news, interesting opinion, expert advice on styling and beauty trends, and no-nonsense guides to the health and wellness questions you want answered.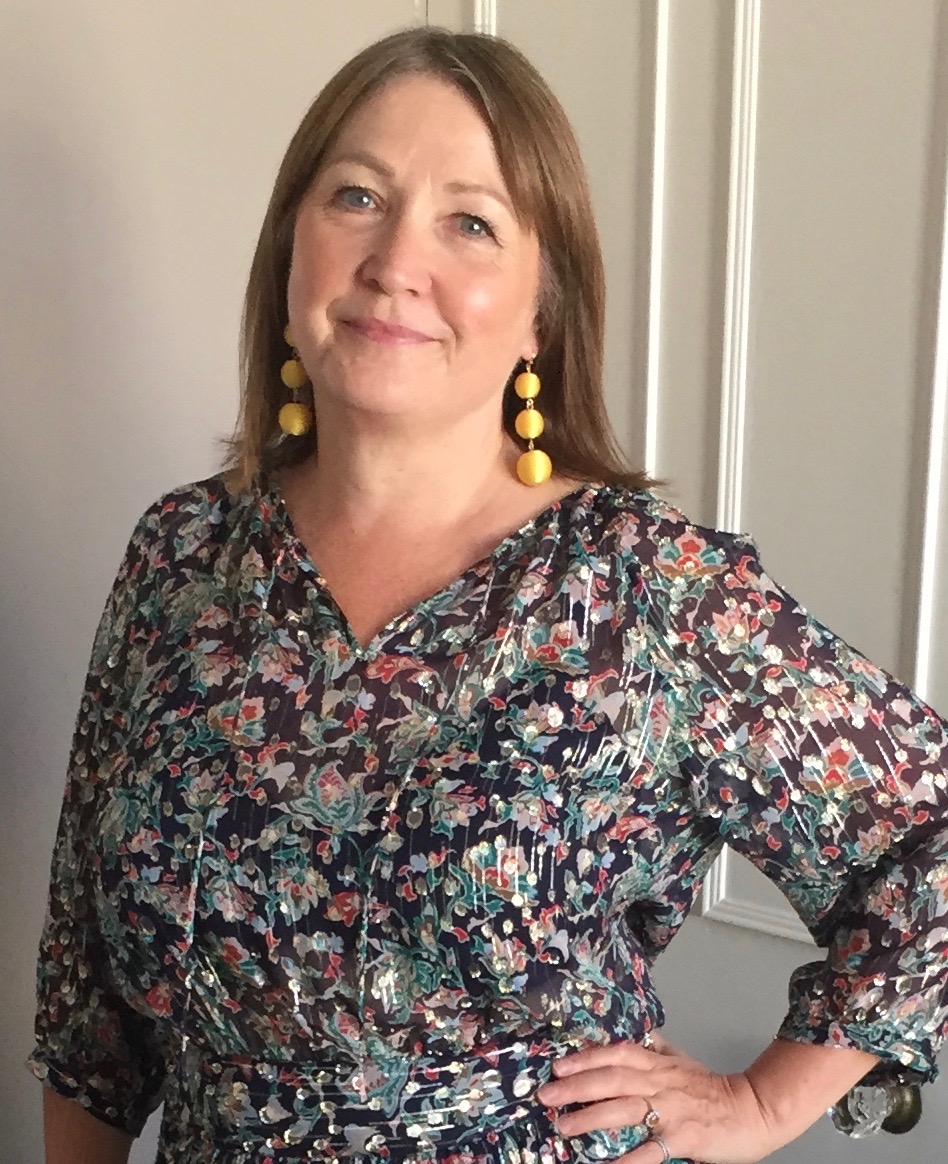 Freelance writer and editor
Michelle Hather has been writing for and editing magazines and national newspapers for more than 30 years. As a working mother, breast cancer survivor and eco worrier (if not quite a warrier) she focuses mainly on issues around women, families, health and the environment.
As well as journalism, Michelle's time is spent plotting grown-up backpacking trips with her husband and helping university students navigate the changing world of media.