Duchess of Cambridge wears gorgeous and affordable Marks & Spencer dress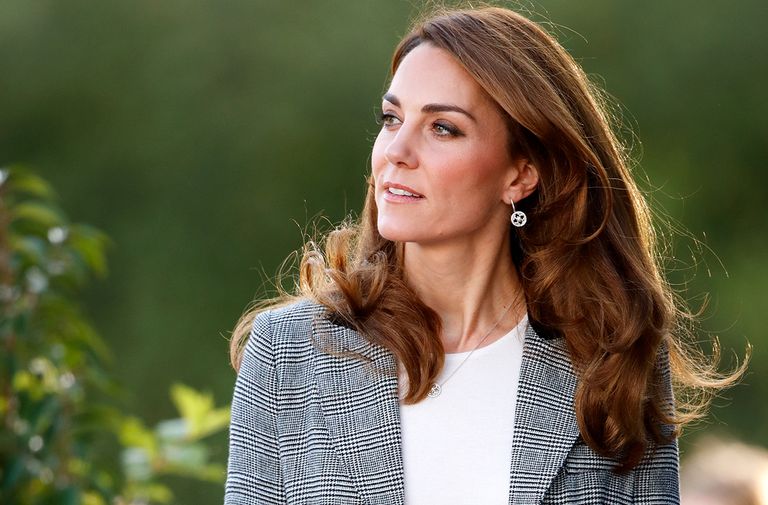 (Image credit: Getty)
Catherine, Duchess of Cambridge made a surprising appearance as she promoted British brand Marks & Spencer.
Duchess Catherine made a surprise appearance yesterday as she recorded an important message for school children across the country.
Speaking out about the importance of wellbeing and kindness in a video to the Oak National Academy, which is an online classroom that provides free resources and virtual lessons for parents and teachers, the royal encouraged children to focus on the mental wellbeing of themselves and others.
"Talking to someone, whether it's a friend, family member or teacher, is something you can do to make yourself feel that little bit better," she said in the snippet of the pre-recorded message, which is expected to be broadcasted in full today.
"And you can also play your part in helping others to feel better too, whether offering a friendly ear or helping someone in need.
"Small acts of kindness can go such a long way. But, as we help others, we mustn't forget to nurture ourselves, by taking the time to focus on the things that make us feel happy too."
In making the important appearance, the Duchess of Cambridge was also supporting a British high-street brand in her choice of outfit.
Known to be a big fan of Marks and Spencer, the Duchess wore of the retailer's gorgeous summery midi dresses.
SHOP NOW: Printed Yoke Midi Waisted Dress, £39.50, Marks & Spencer
The elegant blue and white cabbage print dress, which has taken its inspiration from country gardens, features standout puffed sleeves and a flattering elasticated waist.
And the garden-inspired print is a reminder of an event that is very close to the Duchess's heart – the RHS Chelsea Flower Show.
Last year saw the Duchess come up with her own children-friendly Back to Nature garden, which 'aimed to highlight the physical and mental health benefits of the natural world and inspire children, families, and communities to enjoy the great outdoors.'
So it seems only fitting that the hidden meaning behind the Duchess's outfit has made a nod to the mental health cause as she recorded the important wellbeing message for school children.
What a lovely symbol by the Duchess!