The Best Manchester Christmas Markets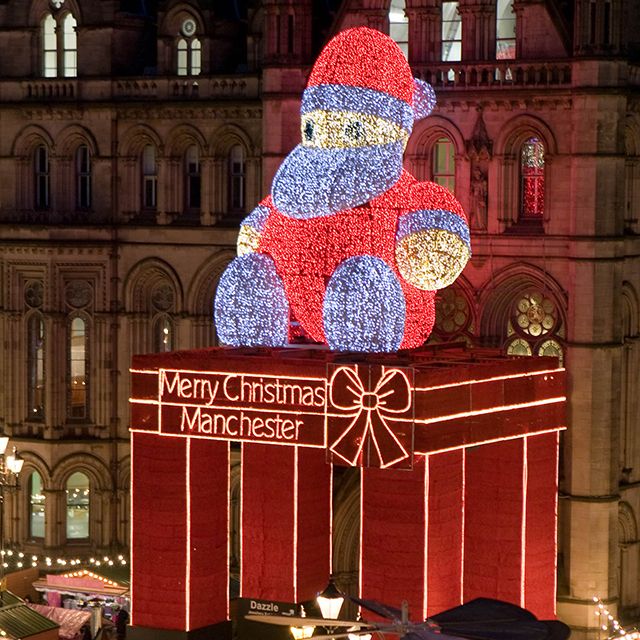 As we put on our scarves and gloves and start shopping for Yuletide gifts we all start wondering how we're going to spend the festive season. Thankfully, a Christmas in Manchester has something for everyone. Whether your interests lie in markets, food and drink, retail or anything in between - you can experience something truly special.
Manchester's Christmas Markets are a highlight for locals and city visitors alike. The award-winning markets run from November 14 until December 21 2016, with more than 300 beautifully festooned stalls and chalets spread across the city centre.
In addition to this, you will be able to find jewellery, bags and accessories, trees, soaps and other handmade gifts for your nearest and dearest.
We've taken a look at the markets going on across Manchester in the build-up to Christmas. There are loads of Christmas markets to choose from, each with its own character and theme. As ever, we suggest you do some research of your own and try to support a Christmas market that's close to you - as well as venturing further afield to get the best of produced, gifts and festive spirit from all across the city.
For more information, please visit www.manchester.gov.uk/info/500241/christmas_markets
Manchester's Christmas market sparkles over the festive season with markets spanning eight picturesque city centre locations. There is an excellent selection of gifts on offer from fine amber jewellery and handcrafted leather bags to Dutch flower-bulbs and Spanish chorizo.
1. Albert Square
The city's Albert Square is the centerpiece of all the Christmas market action, with wonderful line-up of traditional Bavarian-style stalls selling authentic Christmas treats.
2. Christmas produce Browse among the stalls, and sample everything from gingerbread to goulash. There are plenty of stopping-off points where you can enjoy a mug of glühwein and a festive spicy biscuit, too.
3. Across the city With its focal point in Albert Square, the Christmas market spills out to many other easily accessible parts of Manchester, including Brazennose Street, King Street, St. Ann's Square, Exchange Street, Market Street, New Cathedral Street, Exchange Square, Corn Exchange and Cathedral Gardens.
4. So much on offer Manchester's Christmas Markets are free and accessible to all. European and local producers offer an amazing array of tasty traditional biscuits and cakes, food and drink from traditional stolen, bratwurst and Dutch pancakes to Hungarian goulash, European beers and, of course, mulled wine.
5. Spectacular Santa Don't miss out on getting a photo with one of the biggest Santas you'll see, and this one is seated right on top of the city's town hall - right at the heart of the festive action.
6. Lowry Outlet's Enchanted Christmas Market
Dates: Friday 13 - Sunday 15 November
Away from the city centre, Lowry Outlet's open air plaza will be transformed into a winter wonderland as the Enchanted Christmas Market lands Friday 13 - Sunday 15 November, bringing with it all the fun and magic of the festive season. Stalls by artisan producers will be popping up in the illuminated plaza, selling regional festive fare from cookie towers to craft beers. Visitors will also discover beautiful handmade gifts and crafts, including jewellery and Christmas decorations, offering something a little different to what you might find on the high street.
The Enchanted Christmas Market is free to visit. Charges apply for carousel and Snow Globe.
More details: www.lowryoutlet.co.uk
For even more Christmas market ideas, see our pick of the best Christmas markets for 2016.