Loose Women star reveals surprising criminal record: 'The police raided my flat'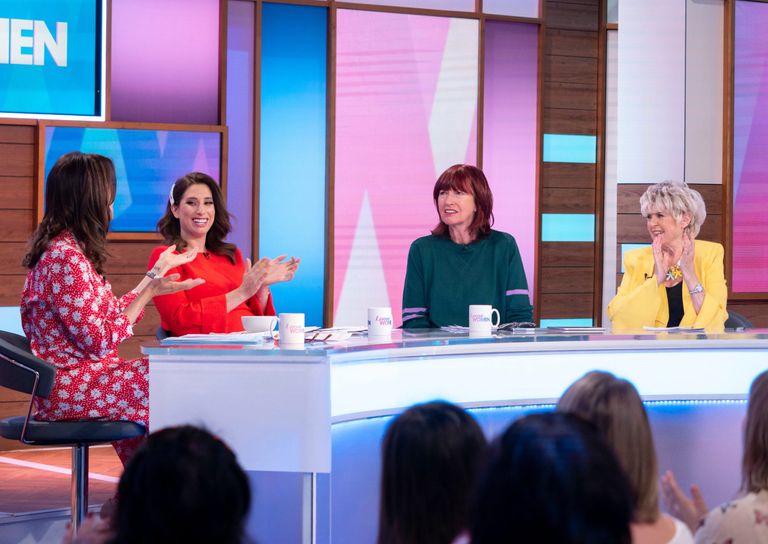 One member of the Loose Women panel left the audience shocked on Wednesday, as she revealed her past criminal record.
As the ladies discussed the topic of criminal convictions, and whether people should have the slate wiped clean after a certain time, one presenter spoke up.
Janet Street-Porter admitted that decades ago, she was caught out by the police with some cannabis in her house.
She confessed, "Back in the late 1960s, or might have even been the early 1970s, the police raided my flat and found a piece of cannabis the size of my entire fingernail. And I appeared in court and was given a £5 fine."
While the audience giggled at the admission, Janet shared her hope that her criminal record has now eventually been forgotten.
The 72-year-old said, "I like to think that my record has been wiped clean, and here I am now on national television!"
It seems Janet's - admittedly small - crime, has been forgotten. In fact, the popular personality recently made the move over from presenting and real life to the fictional world of soaps - surprising Neighbours viewers with a cameo appearance in the Australian drama.
Although Janet didn't appear in the show for much longer than a few minutes, it's certainly a great acting part.
On Loose Women, she even confessed that she had a small connection to the show before appearing on it. She revealed that she already knew one of Neighbours' most popular actors, Colette Mann, who plays Sheila Canning.
Janet explained, "The actress who plays Sheila — people don't know here — but I worked in Australia in the 1980s,
"I hosted a daily TV show at seven o'clock every evening on one of the main channels, channel nine. And the actress, who's bag I nicked then, worked with me!"
What a nice surprise!