Andrea McLean opens up about emotional moment that 'moved' her 'to tears'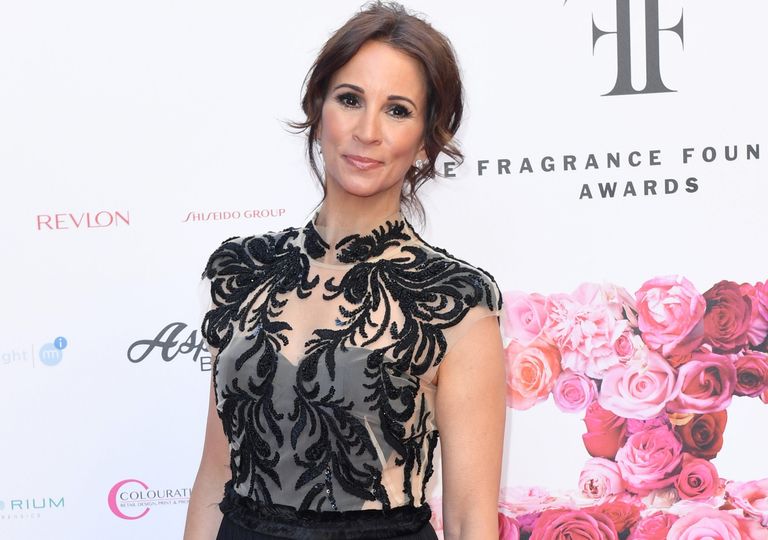 On Friday night four of the Loose Women ladies took to the stage at Birmingham for the very first Loose Women Live.
Andrea McLean joined Nadia Sawalha, Saira Khan, and Coleen Nolan, for the show's first ever run in front of a live audience.
And it seems as though the night went off without a hitch - with Andrea even admitting that the whole thing left her feeling super emotional.
MORE:Andrea McLean reveals her husband left her 'devastated' after he did this
Over on her Instagram, she confessed that it was an 'incredible evening', and that she was 'moved to tears', by the love and support she and her co-stars felt from the audience.
Alongside a photo of the foursome, she wrote, 'About last night... what an INCREDIBLE evening! Me, @nadiasawalhaandfamily @iamsairakhan and @coleen_nolan doing what we love - talking about everything life can throw at us - but this time on stage at the Birmingham NEC in front of 2000 incredible @loosewomen fans.
'It was an amazing night, I was personally moved to tears by the love we felt in the room. And as for the ending, oh my word, dancing on stage with these guys with thousands of you cheering us on is as close as I'll ever get to feeling like Beyoncé... Or a Nolan!
'Thank you to EVERYONE who came along to enjoy their evening with us. #looselate #latenightloose (I have no idea what the hashtag is supposed to be!)'
Plenty of Andrea's fans who attended the evening commented on the sweet post, revealing that they too had had a whale of a time.
One commented, 'Thoroughly enjoyed the evening ..especially the singing..'
While another fan told Andrea, 'absolutely wonderful evening! fun, flirty and dangerously honest- all the best things about loose women!!'
And a third said, 'Amazing night x thank you ladies x'
Other fans were also urging Andrea and her fellow Loose ladies to do another live show sometime soon. No plans have yet been confirmed - but we're keeping our fingers crossed too!