Alex Jones just shared the sweetest photo of her baby son Kit fast asleep on her chest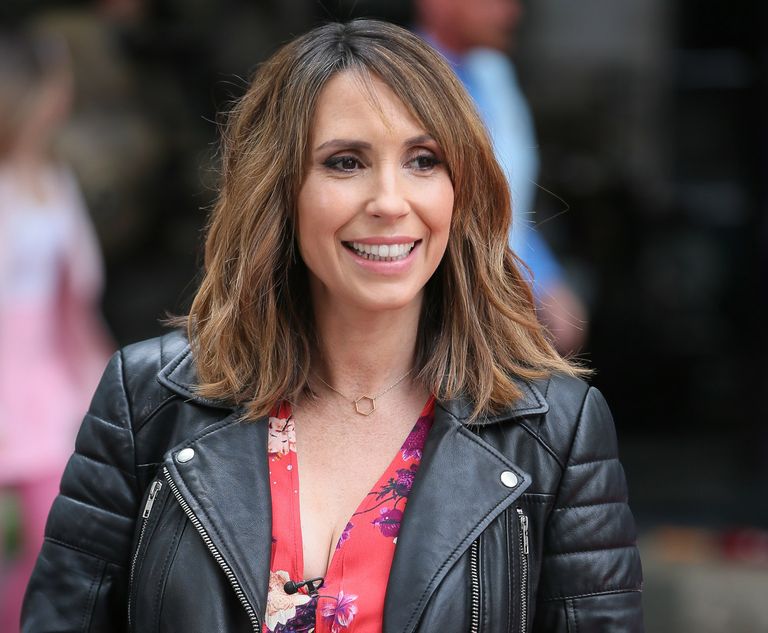 (Image credit: GC Images)
By Amy Hunt
Alex Jones is now a mum to two adorable babies, her eldest son Teddy, and her newborn, Kit, who arrived just over a month ago.
The One Show presenter has been delighting her fans with regular updates on her baby's first few weeks, including her husband Charlie's return to work following a short paternity leave.
And now, Alex has shared perhaps the sweetest photo so far, of baby Kit cuddled up on her chest, in a message thanking her fans for their support.
MORE:Alex Jones reveals unexpected first outing with baby son Kit
In the adorable black and white image, Alex can be seen looking in to the camera, while baby Kit appears to be snoozing tucked just under his mum's chin.
The four-week-old looks to have a gorgeous head of dark hair, and, of course, still looks pretty tiny!
In the accompanying caption to the image, Alex reflected on the first month of her second son's life, writing, '4 weeks of getting to know Kit 💙'
She continued, revealing that messages from fellow parents have been what gets her through the long nights of interrupted sleep and feeding. Alex wrote, 'A big thank you for all your messages over the last few weeks. Each one is very much appreciated. I've loved reading them and they've really kept me going during the long nights. Lots of love and congratulations to all the other new parents out there who have been in touch too. 😘'.
MORE:Loose Women stars share adorable photos of themselves meeting Stacey Solomon's baby son: 'Magical!'
Plenty of the presenter's fans shared their own messages back, writing about their experiences of parenting in the early days.
One said, '7weeks old here and on the night feed right now 😘 congratulations mama x', while another follower wrote, 'Happy 4 Weeks to Kit! Our baby boy Jasper is also 4 weeks old today! Almost used to the sleepless nights now...!'
Alex is of course following a very similar path to Meghan, Duchess of Sussex, at the moment, whose baby son Archie is also just over four weeks old.
The Duchess made her first public appearance since giving birth over the weekend, for the annual Trooping the Colour event, to celebrate the Queen's official birthday.
It's likely however that she won't return to royal duties properly for another few months, as she adjusts to motherhood.