9 best Zoe Ball book recommendations from her Radio 2 book club for summer 2023
The best Zoe Ball book recommendations from Radio 2's book club to get stuck into this summer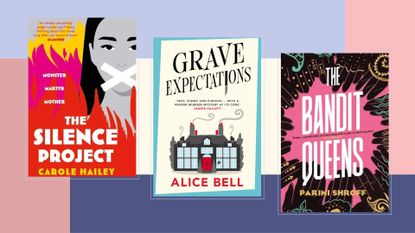 (Image credit: Future)
We round up all of Zoe Ball's book recommendations from her Radio 2 book club so far this year, from brilliant beach reads to page-turning thrillers.
The Zoe Ball Book Club previously aired on her ITV weekend show, but since January 2023, the Radio 2 Book Club (as it's now called) has been hosted by the presenter on the Zoe Ball Breakfast Show. As well as being available on her Radio 2 show, all episodes of the book club can be listened to as short podcast episodes on the BBC Sounds app.
In each season of the Radio 2 Book Club, Zoe recommends a range of brand-new reads, often from upcoming authors and debut novelists. Alongside interviewing the authors on her show, Zoe also chats with librarians to find out which books are proving the most popular at the moment, and speaks to Radio 2 listeners to discover the best book club books they are currently enjoying.
From twisty thrillers to historical fiction and swoon-worthy romance books, discover all of Zoe Ball's book recommendations for 2023 below.
The Zoe Ball book recommendations we're adding to our summer 2023 reading list
1. Someone Else's Shoes by Jojo Moyes
Jojo Moyes is the author of much-loved romance novels and bestselling books like Me Before You, but her latest release is a unique, heartfelt story that focuses on two very different women. When 47-year-old, down-on-her-luck Sam accidentally takes the gym bag of wealthy Nisha, the two women find their lives intertwined in unexpected ways. Empowering, hilarious and complicated, the plot is sure to confront questions of identity, class, and the impossible standards women must deal with.
2. The Silence Project by Carole Hailey
With a plot reminiscent of another recent debut, The School for Good Mothers (one of the best feminist books from last year), The Silence Project traces the aftermath of a shocking phenomenon known as 'the Event'. In the wake of an act of martyrdom by thousands of women, bound together in a cult-like group known as 'the Community', leader Rachel's daughter decides to finally tell her side of the story. With traces of The Handmaid's Tale and Naomi Alderman's recently-adapted The Power, this is a thought-provoking read that will generate discussion for hours.
3. Other Women by Emma Flint
Emma Flint's second novel in many ways follows the same historical fiction-style narrative as her first, which was one of the best thriller books based on a controversial real-life case. Other Women transports readers back to 1920s London, and shifts between two timelines, focusing on two women involved in a complicated love triangle that ultimately takes a tragic turn. Fans of true crime will be gripped by Flint's dark, intricate book.
4. The Bandit Queens by Parini Shroff
The Bandit Queens is Shroff's debut novel, and follows a widow in a rural Indian village who is accused of murdering her abusive husband. A gripping novel that explores gender politics, class, and societal balance with care and often dark humour, you won't be able to put it down or stop being enthralled by its relatable and unique protagonist, Geeta.
5. Tell Me How This Ends by Jo Leevers
Another thriller and engrossing mystery book, plus another debut novel from a female author, Tell Me How This Ends sees protagonist Henrietta attempt to solve the disappearance of her client Annie's younger sister years earlier. As she digs deeper and deeper, Henrietta notices that the two women aren't all that different, and that perhaps by investigating the complicated case, she could learn to confront the traumas of her own past.
6. The Cassandra Complex by Holly Smale
Penned by Holly Smale, the author of the much-loved young adult series Geek Girl, The Cassandra Complex sees neurodiverse Cassandra Penelope Dankworth struggle with failed relationships and difficulties in her career. But it's ultimately a heart-warming, hilarious and hopeful story about one woman's unique experience, with the reader given an insight into Cassandra's way of seeing the world.
7. Fourth Wing by Rebecca Yarros
One of the best fantasy books, this unique novel combines romance, Game of Thrones-style plots and a sprinkling of Dark Academia. Joining Basgiath War College is Violet Sorrengail, whose mother orders her to try to become a dragon rider. The first in a fantasy series that's already taking BookTok by storm (the sequel is set to be released later this year), the novel will keep you guessing and then recommending it to everyone you know.
8. Grave Expectations by Alice Bell
Another debut novel, this 'whodunnit' tale follows a Cluedo-style format which presents the possible locations, weapons and suspects of the murder in question. An entertaining novel with a shocking twist, the book was described by one of the library staff who recommended this book to Zoe as 'cosy'.
9. Big Girl by Mecca Jamilah Sullivan
Written by American academic Mecca Jamilah Sullivan, Big Girl is the most recent recommendation from Zoe, and is told from the perspective of a young girl growing up in 1990s Harlem. Already feeling the pressure from suffocating expectations of femininity and beauty at a young age, Malaya finds comfort in hip-hop music as she tries to 'fit in' at her Upper East Side prep school. An eye-opening take on diet culture and generational trauma, Mecca's fiction debut is a triumph that will stay with readers for a long time.
Sign up to our free daily email for the latest royal and entertainment news, interesting opinion, expert advice on styling and beauty trends, and no-nonsense guides to the health and wellness questions you want answered.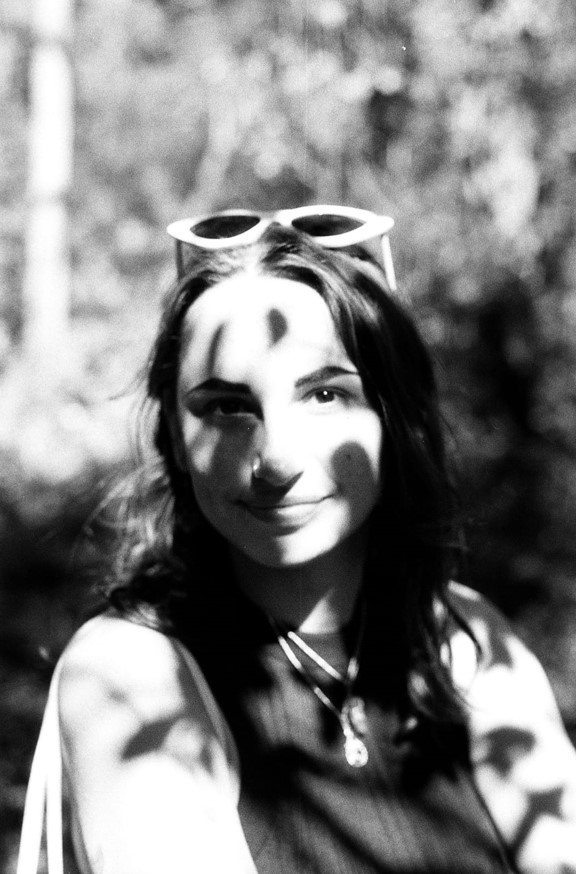 Hannah is the UK Shopping Writer for woman&home. As a shopping writer, Hannah has written on everything from period pants to wine subscriptions, and is especially interested in sustainable alternatives to well-known products, as well as books and homeware accessories.
Before she joined the team at woman&home Hannah headed up the social media accounts for Wonderland in 2019, where she was also a Contributing Editor for the magazine's sister titles. During the COVID-19 pandemic, Hannah also explored evolving shopping trends at New York Magazine's The Strategist UK, researching everything from face masks to status candles and even pens.