The 7 interior design features that will help sell your house according to experts
Experts reveal the most sought-after interior design features that can add value and make a home more appealing to potential buyers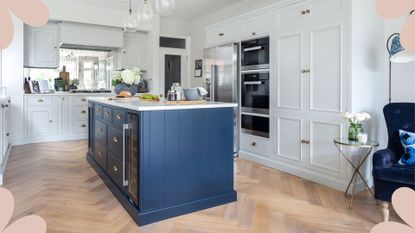 (Image credit: Future )
woman&home newsletter
Sign up to our free daily email for the latest royal and entertainment news, interesting opinion, expert advice on styling and beauty trends, and no-nonsense guides to the health and wellness questions you want answered.
Thank you for signing up to Woman & Home. You will receive a verification email shortly.
There was a problem. Please refresh the page and try again.
The key to making a house a home is in the detail, and some of those details could well be the interior design features that will help sell your house or add value.
From the on-trend living room paint color that shows personal style to the choice of bathroom design, our interior design choices shape our homes. But these choices are also impactful in determining how appealing a house is when it comes to selling.
The key interior design features that can help sell a house quicker are the ones that resonate profoundly with potential buyers, as opposed to the common interior design mistakes that can have the opposite effect. For some, if they see a design feature they can tick off their wishlist it's easier to visualize themselves living in the space more readily.
We talk to the experts in buying and selling houses, from agents to home stagers, who outline the key design features that buyers are instantly more engaged with and therefore add more value.
Interior design features that will help sell your house
"Always think of functionality as each buyer will no doubt have a differing style to your own, but everyone can see the value in a tidy, well-maintained garden, a clean organized kitchen, or great bathroom space," says Ettan Bazil, CEO, and founder of Help me Fix. "The old advice still holds relevance in this instance and your first port of call should always be to declutter your home and deep clean."
In addition to these fundamentals, there are key interior design features that appeal to most potential buyers, and these therefore could prove more valuable to your home so so are worth investing in. "when adding interior design touches, always keep in mind whether they add value, or are they potentially off-putting," adds Ettan.
1. Kitchen islands
One of the biggest kitchen trends of 2022, a kitchen island is an interior design feature that never fails to add value and appeal to any cooking space.
"Whether you're looking to sell or thinking ahead when it comes to adding value to your kitchen, there are a few features you need to consider," explains the design team at Olive & Barr. "From giving your kitchen extra worktop space and additional seating to adding a multi-functional feel to the space, the kitchen island has become a must-have feature as a place for gathering, working, or entertaining.
"A striking kitchen island can be the centerpiece of a house, providing the versatility that suits busy lifestyles – nowadays an island can be the deciding factor on a purchase if the buyers do not want to absorb the time and cost of installing one," says Elaine Penhaul, interiors expert and founder of international award-winning, home staging company Lemon and Lime Interiors.
"Create that added value by tapping into the multi-functionality of the space, supplementing with overhanging utensils, a work area, as well as plenty of kitchen storage if wall space is limited."
2. Cohesive color palettes
The general advice is to use paint colors throughout the home that feel cohesive and neutral enough to appeal to all tastes. "This doesn't mean your entire home has to be a plain magnolia paint color," says Colby Short, CEO, and co-founder of GetAgent," in fact, far from it but make sure the shades you choose complement each other and don't stand out for the wrong reasons."
Explaining why the wrong paint colors can devalue your home Colby explains "A thing to consider with the colors throughout your home is that potential buyers are often wary of how much redecorating they might have to do when they move in. Having neutral clean colors can help take some of the stress away for them.
"By repainting your walls in tonal, neutral colors, you can easily freshen up the look of the property and save the buyer the painstaking job of repainting when they move in, adding value to the home and making it more attractive to the eye," adds Elaine.
"Think calming, natural tones," says Colby. "Neutral shades in creams, soft sage greens, and gentle pink paint colors, as well as other natural hues, can help make the room feel brighter and more spacious," Colby adds, highlighting how you can make a room look bigger with paint when it's applied thoughtfully.
3. Stylish shutters
Window treatments are also a worthwhile investment and it would seem that shutters, generally one of the more expensive options, will always be a good investment and hold value when it comes to selling up.
"The addition of shutters can upgrade the look of your home from curtains or ghastly office-style blinds," says Ettan. "But not only do they look much more attractive, but they also provide privacy and protection which will resonate with any buyer."
4. Wood paneling
Wood paneling is one of the most popular 2022 interior design trends, dominating DIY projects, and it turns out this popularity is a valuable design addition to welcome to any room.
"DIY wall paneling is also time and money well spent as it helps to improve the style of your home," says Ettan, "plus it's an addition that still looks great even when kept in neutral colors.
"DIY vertical slat paneling is a popular and easy-to-fit way to add depth to your walls - whether throughout the whole room or sections," says Elaine. "If you want to go for a polished, painted look then make sure you paint the panels before fixing them - you can create a 3D effect by painting the wall a different color to the wood."
5. Statement lighting
Creating the wow factor doesn't always have to be a permanent fixture, it can be a design feature that is easily replaceable but when in places welcomes a certain je ne sais quoi that effortlessly elevates the surrounding decor.
"A showcase lighting installment can really help set off an otherwise neutrally decorated room," explains Ettan, "not only will this help you sell, but it's an item you will bring with you when you move. So if a buyer doesn't share your sense of style, they don't have the worry of rectifying the issue if they do move in."
6. A well-kept front of house
First impressions count, and there's no better place to set the tone of your home than the front of the house – it shows that your home is well-maintained and creates a sense of anticipation about looking inside for further style inspiration. So It's definitely worth investing time and money into the exterior of your property.
"Buyers will often take a drive past a property they are interested in before booking a viewing so first impressions are incredibly important," says Elaine. "If your home looks badly maintained from the outside, then many buyers will be put off and assume it needs renovating on the inside as well."
"A sense of arrival is an essential element for improved curb appeal," says Yvonne Blacker, independent consultant and creative director of interiors. "Is the landscape or front entrance prepared to welcome guests? Is it tidy and well-lit? Is the exterior decorated in a way that delights or offers a glimpse of those who live inside?"
"Simple touches like a freshly painted fence, large-scale containers filled with the best garden plants, and decorative lighting to show the way in can set an approachable entranceway while adding to your home's curb appeal."
7. Painted front doors and window frames
"Investing in a new front door, or repainting your existing one, can make all the difference when coming to sell your home," says Adam Pawson, window and door specialist at SafeStyle.
"Classic colors work well for a front door, dark navy and greens are always inviting," says Elaine. "Spruce up your front door with a lick of paint and a hand-crafted house name or number, showing to buyers from the outset that efforts have been made to create attention to detail.
"Research by Sellhousefast suggests painting your front door blue can in fact increase your house value by up to $4500|£4,000. If your door also has a frosted or glazed window, the warm lighting seeping through into your hallway can be enhanced by painting the back of the door the same color as your interior, expanding the length of the room inside.
"If you are looking for a new front door, we've seen a huge increase in demand for Anthracite Grey, being responsible for 37% of all uPVC door sales in 2021, compared to just 3% back in 2013, making it the most popular door color overall," explains Adam. "The darker, modern shade of grey brings a bold look to the front of the home and is available in multiple different styles and designs.
"Rather than spending a fortune on refitting new windows frames, and assuming the wood is still in good condition, spray your existing ones with a lick of paint to give them a new lease of life, and possibly add up to $11|£10K to your house value," suggests Elaine. "Painting the exterior frames can tie in the interior color scheme into the exterior and transform your house's curb appeal."
How do I make my house look good when I'm selling it?
"Before launching a home to market, work out who the buyer for the house is most likely to be," advises Elaine. "By assessing the target audience - whether this is first-time buyers, young professionals, families, or retirees - you can prioritize the changes that are needed to entice the appropriate demographic."
"It's also a good idea to do some market research to work out what the competition is like in the local area. This will help you to understand how to present the property in order to be the seller's best option, heightening the chances of securing a sale."
"When buyers enter a home, they want to imagine themselves living there, so anything you can do as a seller to help them envision themselves there will help," adds Colby. "From making the space feel inviting during viewings to helping them see how each area of the home can be used to its full potential, the aim is to show off your home in its best light.
"A simple change that can work wonders is making sure your home is clear of clutter. We've all been there, years of picking up those extra touches to help add something to rooms and spaces around the home. While having nice decorative elements around the home such as photo frames and sentimental ornaments can add a homely touch, too much of it can look a bit overwhelming. Quality not quantity is looking to be a trend moving forward, so make sure you show off the key areas of your home with a much more pared-back approach. "
Colby concludes by saying, "it's also worth considering that the market is moving quickly and buyers are pushing themselves to afford properties. Many potential buyers will be considering the amount of work that'll need to be done should they choose to buy your home. Ensuring the decor in your home is up to date and enhancing its neutrality can be really appealing to buyers, especially for those on a budget."
Sign up to our free daily email for the latest royal and entertainment news, interesting opinion, expert advice on styling and beauty trends, and no-nonsense guides to the health and wellness questions you want answered.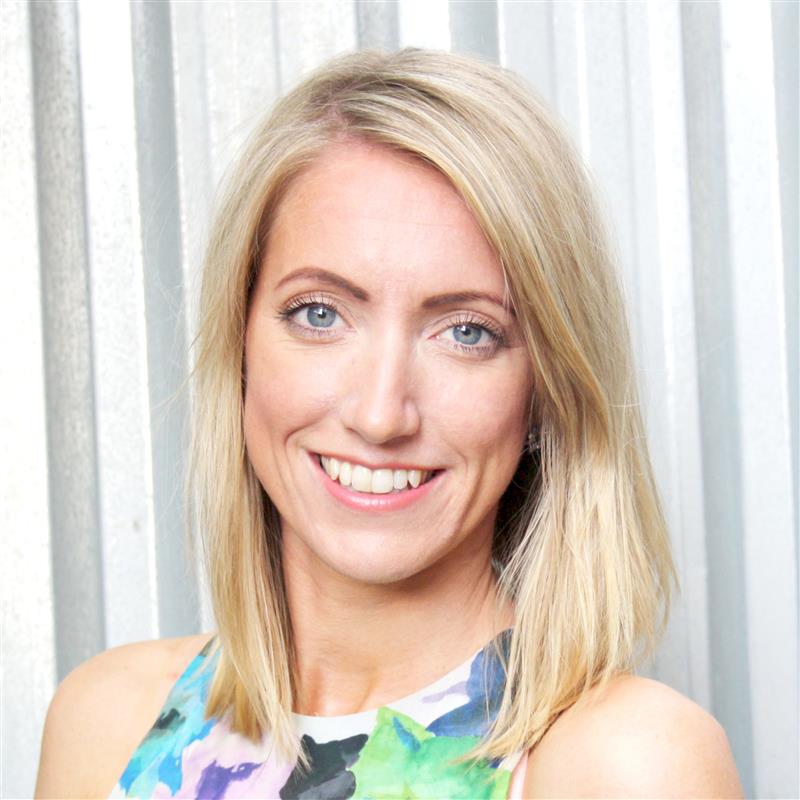 Tamara is a highly experienced homes and interiors journalist, with a career spanning 20 years. Now the Lifestyle Editor of womanandhome.com, she has spent the last 17 years working with the style teams at Country Homes & Interiors and Ideal Home, and it's with these award-winning interiors teams that she gained a wealth of knowledge and honed her skills and passion for shopping, styling and writing about every aspect of lifestyle and interiors.
With a keen eye for the latest interior trends, there's not a lot she doesn't know about home decor – whether it's what colour we should be painting our living rooms next season, or if the latest 'must-have' buys are actually worth investing in.
A true homes and interiors expert, Tamara has served as an ambassador for leading interior brands on multiple occasions, including appearing on Matalan's The Show and presenting at top interior trends events such as the Autumn Fair and Spring Fair.