How to clean a vibrator with advice from sexual health experts
Knowing how to clean a vibrator is essential. Here, a sexual health doctor and sex expert explain why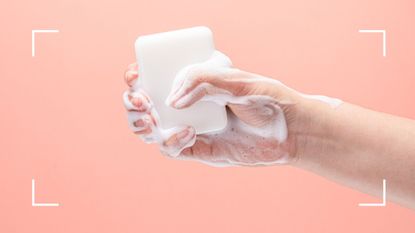 (Image credit: Getty Images)
Knowing how to clean a vibrator is the third important step in owning one of these great sex toys, after picking out the best one for you and learning how to use it. While it's the natural step after use, not all vibrators are made the same and so they'll need to be cleaned in different ways.
As well as risking a whole host of sexual health issues if you don't clean your vibrator effectively or often enough, bodily fluids have been known to corrode the surface of sex toys over time, so you'll also be risking reducing the longevity of your vibrator - meaning you'll have to buy a new one a lot faster. As many of the top ones rack up to almost $100, this may not be an investment you'll want to make regularly.
So, you've chosen the best vibrator for you and you know how to use a vibrator, but what about how to make sure that it stands the test of time? Here, a doctor specializing in sexual health and a sex expert explains everything you need to know about how to clean a vibrator.
Why should you clean a vibrator?
Vibrators, especially when shared between one person and a partner, can be an extremely effective method of transmission for sexually transmitted infections (STIs), blood-borne infections, and other bacterial infections.
"Sex toys don't get the focus they deserve when it comes to sexual health as they can be a really effective medium of transmission of infection," says Dr Manoj Malu, a doctor specializing in sexual health and director of Clarewell Clinics.
"Chlamydia, gonorrhea, syphilis, and herpes can be transmitted by sharing of sex toys. There is also a risk of transmission of infections like HIV, Hepatitis B, and hepatitis C is also possible especially if there is any bleeding or the toy is used anally," he explains.
It's also best to avoid using any of the different types of vibrators if the surface of your skin is irritated, sore, or chafed, or you're experiencing a condition like eczema or thrush. "The presence of ongoing skin issues will increase the risk of transmission. Occasionally a flare-up of herpes can occur due to the use of vibrators too."
How to clean a vibrator
For basic toy care, you should remove any batteries before you begin to wash your vibrator - no matter what it's made of. Getting these wet is a sure-fire way to break your toy. Then, how to clean your vibrator is all about whether it's waterproof or not, explains Pippa Murphy, sex and relationship expert at condoms.uk.
"You should check whether your vibrator is waterproof, which can be discovered via the instructions. However, if you don't have them, you can always Google your vibrator to find out more information on a product page," says Murphy.
Waterproof vibrators
If your vibrator is waterproof and you normally use it in the bath or shower, then you can clean it using basic soap and water. "Simply apply some anti-bacterial soap to the dishcloth, submerge it in water, drain the washcloth and then scrub for up to two minutes," Pippa says.
"However, again make sure to never submerge it in water, or run it under the tap, as you can break the vibrator's mechanism."
She also warns, "Make sure to pick a mild, unscented soap so that you don't mess with your vagina's PH balance and cause an infection." This would certainly counteract any of the health benefits of using a vibrator.
"And also make sure to never place the vibrator under the tap or fully submerge it in water, as you should only ever use the amount of water that the washcloth can retain."
Water-resistant or splash-proof vibrators
You can wash products marked 'water-resistant' or 'splash-proof' in much the same way. "They will still be able to handle a tiny bit of water given that its sole purpose is to make you wet," says Murphy. "Add some anti-bacterial soap to the dishcloth, dip it in water, drain and then scrub the vibrator for 20 seconds."
Non-waterproof vibrators
If your vibrator isn't waterproof, you can still wipe it down with a damp cloth after removing the batteries. Just don't submerge the device in water or use a particularly damp cloth, as this is likely to damage the toy.
You can also buy specific sex toy and vibrator cleaning products, mainly wipes and sprays that are specially designed to be used on non-waterproof vibrators as these are harder to clean than others. If you're looking for how to clean sex toys more generally, these can also be beneficial.
Tips for cleaning a vibrator
1. Use a dedicated toothbrush to give it an extra deep clean
"Regardless of what type of vibrator you have," Murphy says, "If it has grooves and crevices that can trap debris, use a soft toothbrush you've dedicated to this purpose. You should then use plain water to give it a final rinse."
2. Never put your vibrator in the dishwasher
This is often shared as one of the best sex toy-cleaning hacks, but whatever you do, don't put your vibrator (or any toy) in the dishwasher.
"For a start, this is likely to damage the motor by being submerged in water but most scarily, the dishwasher leaves a residue that could cause an infection in your vagina."
When it comes to how to store sex toys, it's also important to never just throw them under the bed. Just as a dishwasher leaves a residue, so does carpet and dusty wooden flooring on a silicone vibrator.
3. Always let your vibrator air dry
Once you've cleaned your vibrator, don't dry it with a towel or any other material as you might be tempted to. "Place it on a clean paper towel and allow it to air dry," Murphy says. "This is the best way of preventing lint from getting stuck to the vibrator and causing a potential infection. However, it also allows the nooks and crannies to fully dry, preventing a build-up of mold."
If your toy is battery-operated, rather than plugged into the mains like some of the best body wand vibrators, make sure to leave the battery case open when air drying.
4. Store it in a clean bag
To make sure that your vibrator doesn't pick up dust, material fibers, and other unwanted accessories, store your vibrator in a clean bag. "It's important to store your vibrator properly so that it stays clean until its next use. Many come with a fabric pouch, case, or a box but if it doesn't, you should use a sealable pouch to prevent the build-up of dust."
5. Don't use it for another 24 hours
If you use your vibrator with other people, there's evidence to suggest that you shouldn't take it out again for 24 hours. "Even if a sex toy is washed, some viruses can remain on it for up to 24 hours after a cleaning," Murphy says, referring to a study by Indiana University School of Medicine that found traces of human papillomavirus (HPV) on vaginally-inserted sex toys even after they had been cleaned with standard products.
But as Murphy points out, this could be a good excuse to invest in a spare, whether you're into the best rabbit vibrators or app-controlled vibrators, there's always a toy for every desire and budget.
How often should you clean a vibrator?
You should clean your vibrator properly as described before you use it and after you use it, Dr Malu suggests. This should help to prevent many of the possible infections that can arise as a result of unwashed vibrators.
"These devices should be stored properly and hygienically, particularly if you don't use them for long periods. Then make sure you clean them properly before you use it and after you use it," he says.
Sign up to our free daily email for the latest royal and entertainment news, interesting opinion, expert advice on styling and beauty trends, and no-nonsense guides to the health and wellness questions you want answered.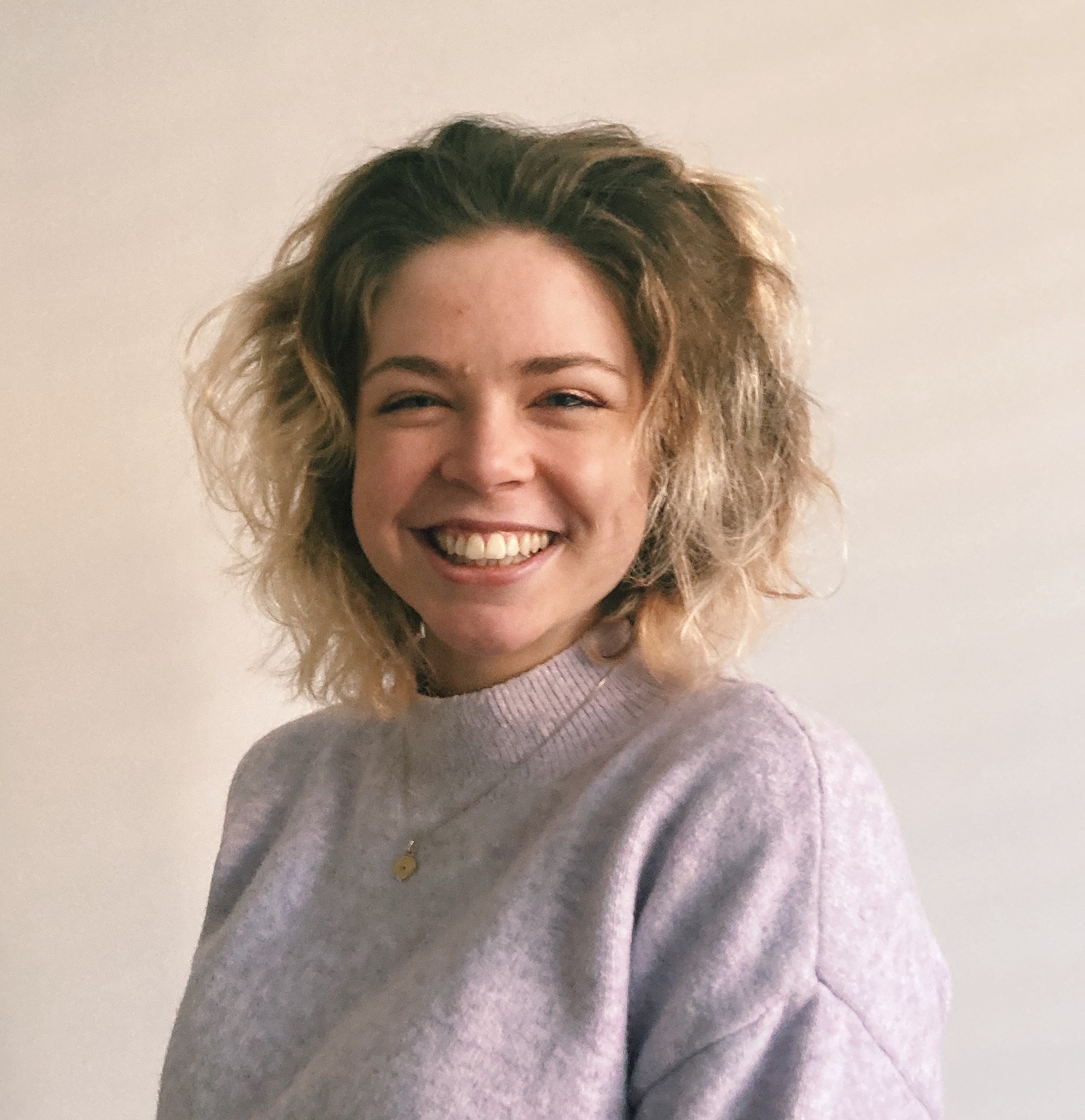 A digital health journalist with over six years of experience writing and editing for UK publications, Grace has covered the world of health and wellbeing extensively for Cosmopolitan, The i Paper and more.
She started her career writing about the complexities of sex and relationships, before combining personal hobbies with professional and writing about fitness as well. Everything from the best protein powder to dating apps, the latest health trend to nutrition essentials, Grace has a huge spectrum of interests in the wellness sphere. Having reported on the coronavirus pandemic since the very first swab, she now also counts public health among them.