Ways You Can Live Well With Dementia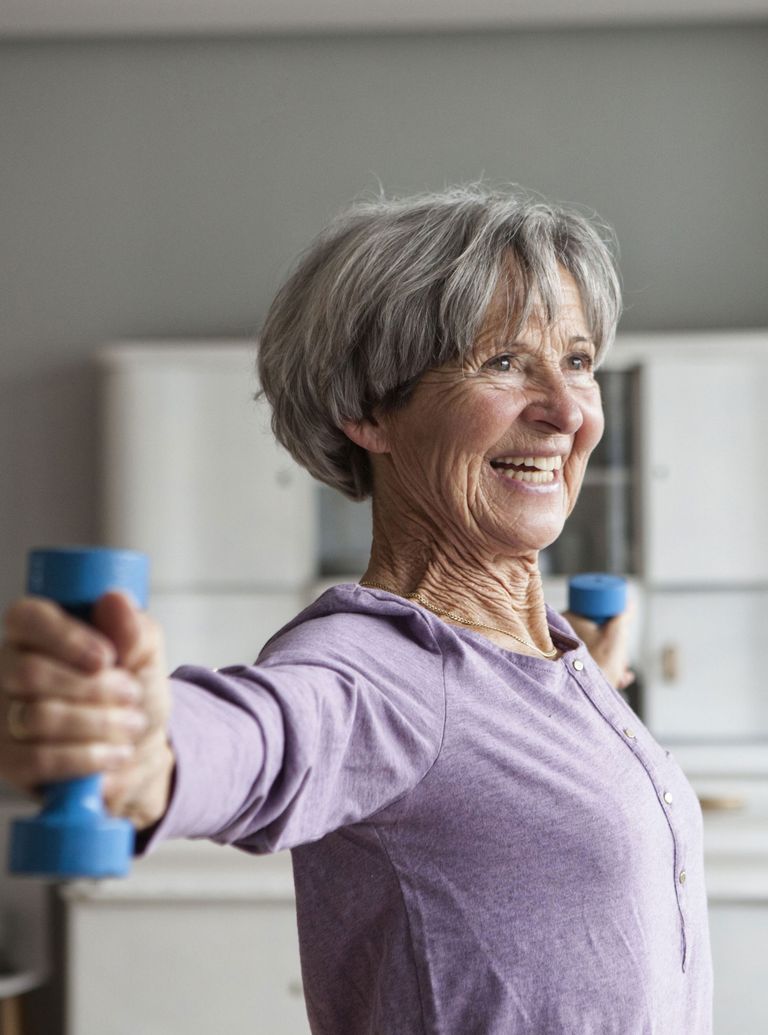 (Image credit: Rex Features (Shutterstock))
There are many myths and misunderstandings about dementia, and one of the biggest is that developing dementia would put an end to them being able to enjoy everyday life.
Recent research has found that dementia is the most feared health condition for people over 50 in the UK, while a study released by Alzheimer's Society to mark Dementia Awareness Week found that almost two thirds of people feel that that a dementia diagnosis would mean their life was over.
A diagnosis of dementia does not mean that someone is immediately incapable of continuing to live their everyday life and enjoy the things they used to. If you or someone you know receives a dementia diagnosis, there are lots of things you can do to live as well as possible.
Coping with memory loss
Not being able to recall memories can be distressing and frustrating, but there little adjustments you can make in order to help jog your memory and make life easier. These include keeping a notebook or diary, labelling things clearly, and always keeping frequently used items in the same place. There is also more technology being developed in order to help people cope with memory loss, such as locator devices to help you find mislaid items, calendar clocks, and reminders for your smartphone.
Keeping safe at home
We've all gone out and then wondered if we've left the oven on, but living with dementia does increase the chances of this actually happening. As accidents in the home become more likely, there are adjustments you can make to stay living safely. You can use plugs timers to ensure that heating and electrical items get turned off; removing trip hazards such as rugs and having handrails fitted can prevent fall; and making sure carbon monoxide monitors and smoke alarms are fitted and working properly.
Being active
Getting out and about will have enormous benefits for your health and wellbeing. Social activities - whether that's as part of a club or group, or just catching up with friends over a coffee - can help to boost self-esteem and stave of depression, while doing puzzle and games or reading can help to keep your brain busy.
You might find that you have to make changes to the way you do things, or your favourite hobbies might take you a bit longer than they used to, but it's always best to try to make adaptations rather than stopping them completely.
Staying healthy
When living with dementia it's important to remain as fit and healthy as possible - a healthy lifestyle will help to reduce your risk of developing other conditions or illnesses. Getting regular exercise will help to improve circulation and mobility as well as helping you to relax and avoid anxiety or depression. This doesn't mean training for a marathon - it can be things like walking, yoga, or seated exercises, depending on your preferences and abilities. Eating well and regularly is essential too - it can be all too easy to miss meals or rely on snacks to get you through the day. Try to get a balanced diet and plenty of fluids.
Dementia Awareness Week is Alzheimer's Society's annual flagship awareness-raising campaign in England, Wales and Northern Ireland. This year, Dementia Awareness Week is taking place from 15-21 May and is asking people to confront dementia head on. Find out more alzheimers.org.uk/DAW or call the National Dementia Helpline on 0300 222 1122.