This free, immersive urban mindfulness walk could give you the answer to your most pressing questions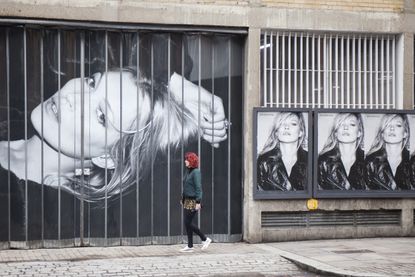 (Image credit: Street Wisdom)
Mindfulness has taken the world of health and wellbeing by storm, and has been billed as everything from simple and effective way to deal with our daily stresses to helping us tune into our thoughts and feelings.
And one event that could help with the latter is the World Wide Wander, taking place from September 20th to 22nd 2019.
The event celebrates Street Wisdom — 'a social enterprise with a mission to bring inspiration to every street on earth' —which at its core is based around a free, immersive 'Walkshop' – part walk (opens in new tab)/part workshop.
The 'Walkshop' blends psychology, mindfulness (opens in new tab) and cognitive science, and is designed to tune you in to your local environment and help you pick up on visual cues — anything from street signs to numbers — that could help shed light on of life's dilemmas that you are currently pondering over.
The three-hour long event is broken up to into the three parts below:
1. Tune Up – the facilitator guides you through a set of exercises to attune your senses to the environment.
2. The Quest – you think of a question and wander the streets with your new heightened awareness to seek answers.
3. Share – the group gathers in a pre-determined place like a café to discuss learnings, discoveries and how they will move forward.
Founded by best-selling author, speaker and business innovator, David Pearl, Street Wisdom has gone on to become a global phenomenon.
Explaining its appeal and impact, Pearl says, "The world seems volatile and uncertain. People are feeling disenfranchised by politicians and are becoming increasingly divided. We are losing our sense of selves, place and community. Street Wisdom is a simple wellbeing solution to help people become more open-hearted and open-minded; to find the wonder in the everyday, every-day."
MORE:Rely on a mindfulness app to help you wind down? This study could make you think again (opens in new tab)
Street Wisdom (opens in new tab) events take place in cities across the UK and the world, and there's also an audio download for those who can't make it to a group event.
I road tested an event in Brixton several years ago, and as well as meeting a lovely group of likeminded people I liked the way it made me hyper-aware of my surroundings and opened my eyes to pointers in the urban environment which I may previously have missed. While it may not have given a definitive answer to all of my questions, it certainly served to confirm some hunches about the direction my career should go in and more.
Will you give Street Wisdom a go?
Miriam worked for woman&home for over five years and previously worked on the women's lifestyle magazines Woman and Woman's Own.