How To Declutter Your Loft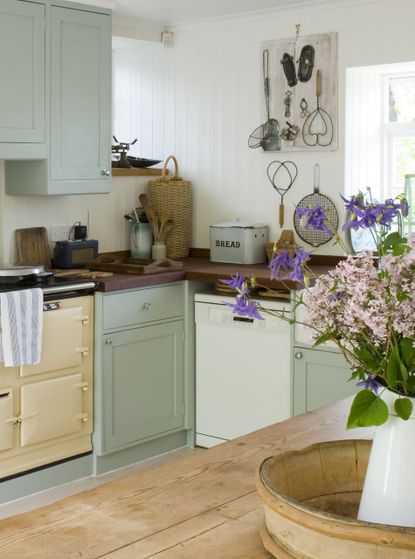 Master Declutterer, Vicky Silverthorn, reveals her tips for a tidy loft, fast!
Want to tackle your loft but don't know where to start? It's nearly time for that spring clean! Since Christmas and the Boxing Day sales you've probably gained a little more clutter around the house, so take the time to delve through your possessions and deem what's worthy of keeping. It's a great way to determine whether you really need that new handbag or that cushion for your sofa.
There's nothing better or more satisfying than the feeling of decluttering your house to reveal an organised and mess-free home. But unfortunately the task of cleaning out our homes can feel so daunting, that many of us don't know where to start! If the thought of decluttering your belongings fills you with dread, then don't fret. We've got the easy cleaning tips that will make your home clutter-free and spotless in no time.
The trick to a good clear out is being organised. Set aside some time and give yourself all the aides you need – whether that's enlisting the help of a good friend, making sure you have enough garbage bags for any throwaways or even putting that bottle of wine in the fridge as your reward for a job well done!
These cleaning tips will help you get organised and make the most out of your time. From choosing whether you should bin it or keep it to clever storage solutions, don't start decluttering until you've read these top tips.
Then, set aside some time (be realistic about how much time you'll actually want to spend on cleaning) to go through your house and get rid of those items that you definitely don't need. If your motivation starts to dwindle, just remember how great it's going to feel when you've finished! There's always that bottle of wine in the fridge to look forwards to...
Don't get overwhelmed
This is the number one reason that good intentions fail. We start off with a huge rush of energy, raking out cupboards, then after a couple of hours, "decision fatigue" sets in. Don't think, "This weekend I've got to clear it out." Instead, say, "This weekend, I'm going to devote three hours to sorting one cupboard or area."
Work out where it's all going
Do this before you start. The satisfaction you feel when clutter leaves your house is huge. The irritation you feel when you trip over boxes of junk in the hall for a week is almost as powerful. Before you start, check when your local charity shop and tip are open, stock up on rubbish bags and see how you can make use of recyclable items.
Easy wins
If it's broken and you haven't fixed it in the past 12 months, you never will. Have you found stuff that's not even yours? Give it back. No one even knows who it belongs to? Bin it. If you find yourself keeping something "just in case", throw it away. Chances are, if the occasion does arise, you won't be able to find it anyway.
Bin what's out of sight
If you're keeping something on the off chance you might need it, you'll also need a catalogue memory. If it's in the loft, you'll forget you've got it.
Swap roles
This can cause massive rows so tread carefully but it's infinitely easier to throw out other people's junk. You don't feel any compunction about chucking your husband's ancient golf shoes (he's got news ones), your son's ancient school books (he's left home) and the massive collection of old shoes your teenage daughter no longer wears. In turn, though, you have to let them get a bit ruthless with your blind spot areas. Be prepared to negotiate but don't dispose of anything without the owner's permission.
Clear your suitcases
If you've invested in new ones but have still kept the old ones, apply the "just in case" rule (see Easy wins). Do you also have some cases that have zips or locks that don't work? They need to go too. Keep the sizes you use most in an easy-to-reach place and any you only get out once a year should go in the loft
Be wardrobe savvy
Follow the simple rule that if it doesn't make you feel good when you put it on, don't keep it. Yes, we all have a few items we want to keep for nostalgic reasons but limit yourself to four. Do you have clothes you may get into again or that may come back into fashion? They all need to go.
Try a neat nostalgia test
Sentimental attachment is a major reason for holding on to thigs. Try the emergency services test...what would you grab if there was a fire? Second easy criteria...what items make you happy? Store items you love in a memory box. But make an edited choice. You're very unlikely to remember the things that aren't there.
Recognise guilt
If you've started keeping things (those watercolour paintings done by a great aunt?) just because they're so old rather than because they really mean anything, it's time to free yourself of guilt and dispose of them.
What's it worth?
We all love the idea of cash in the attic and car-boot sales, but if you've not already mastered selling on eBay, be realistic. Ask a friend who's into selling online to dispose of your stuff for a share of the profits. Then, if you want, set aside proper time in the future to learn how to do it yourself. Old china sets, designer clothes from years ago and even some old toys are often worth selling. You can get online valuations within 48 hours from valuemystuff.com