Sex trends 2021: what's hot when it comes to sex and relationships this year?
These sex trends could be just the thing you need to help spice up your relationship...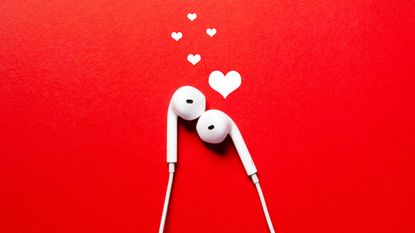 (Image credit: Getty Images / Sudalak Dokhom / EyeEm)
woman&home newsletter
Sign up to our free daily email for the latest royal and entertainment news, interesting opinion, expert advice on styling and beauty trends, and no-nonsense guides to the health and wellness questions you want answered.
Thank you for signing up to . You will receive a verification email shortly.
There was a problem. Please refresh the page and try again.
Want to try some of the hottest sex trends for 2021? Then you've come to the right place.
Whether you're after news on the latest and best vibrators, want to navigate the BDSM world, or are simply looking for some inspiration, we're here to help. We've crunched the data and figured out which sexual health trends look set to dominate the rest of the year.
Here's everything you need to know...
1. Why BDSM is one of the biggest sex trends
With boredom from lockdown setting in during 2020, a big trend for the new year ahead will be BDSM. Never heard of it before? It encompasses bondage and discipline, domination and submission, sadism and masochism. According to Ann Summers (opens in new tab), searches for "what is pegging in sex?" have seen a 250% increase, while "what is BDSM?" searches are up by 70%. And the reason sales have recently skyrocketed is probably due to us staying at home so much due to Covid.
"2020 has been a difficult year for many and it appears we've been using our extra time to escape reality and try out new things in the bedroom," says a spokesperson for Ann Summers.
"The UK has become kinkier and more adventurous, with more people than ever spicing up their sex lives by trying out BDSM products and anal sex. Toys and games are a great way to experiment and discover, whether you're alone or with your partner, so we love to see that more people want to try new things in the bedroom. We're thrilled to be helping both individuals and couples explore their sexualities and keep things interesting."
Not sure where to start? Here's some of our best bondage buys:
(opens in new tab)
50 DAYS OF PLAY COUPLE'S GAME
(opens in new tab)
LOVEHONEY ALL YOU NEED BONDAGE KIT (20 PIECE)
(opens in new tab)
KINX BOUND TO PLEASE BLINDFOLD WRIST AND ANKLE CUFFS
READ MORE:
2. One of the easiest sex trends to try is Music Experimentation
The best bit about this sex trend is that it is so simple. All you really need is a stereo and Barry White album. Just kidding!
"In 2020, the number of active Spotify (opens in new tab)users worldwide increased by 29%, and with music playing a huge role in our everyday lives in 2021 'having sex' with your favourite song is a top new must-try," says Megwyn White, director of education at Satisfyer (opens in new tab) and a certified clinical sexologist.
And there's even some new tech that can help. "With love and romance at the centre of most songs, in 2021 Satisfyer are bridging the gap so we can literally feel our favourite sounds. The Music Vibes feature on Satisfyer's app-enabled devices (opens in new tab) will allow you to experiment with having sex with your favourite song. Whether alone or with your partner, this is an easy way to set the mood, hitting those high notes and turning crescendo into climax."
We love Satisfyer's Curvy 2+ (opens in new tab), which is compatible with the free Satisfyer App.
3. Sex trends: What is sexual mindfulness?
Who hasn't been stressed in 2020? Hopefully, life will be different in 2021 - and that's why sexual mindfulness is set to be a hot sex trend.
"Sometimes it's hard to switch off from the stresses of daily life, but being sexually mindful is a great way to help you reach your full pleasure potential," says Megwyn.
"So try pivoting from a goal-oriented mindset to pleasure-oriented, whereby concentration should remain on sensations of the moment, rather than focusing on reaching an orgasm. Being able to switch off from the stresses of daily life to be totally present during sex or masturbation (opens in new tab) can be difficult and practising sexual mindfulness is one way to improve your ability to switch off."
Not sure how? It's actually easier than you think. "Take time to drop into your breath as you focus on the moment-to-moment sensations and slowly explore your body, whilst letting it move, listening to what it wants and fulfilling its needs without judgement. Be indulgent, take your time, and when you're done, let yourself relax in the afterglow of your bodies' natural feel-good chemicals."
4. The pelvic floor orgasm workout
Workouts you don't even have to get out of bed for? Now they sound like an excellent new year's resolution.
"As our pelvic muscles are key to helping support the orgasmic experience, integrating kegel exercises into your self-loving can help you reach a #NextLevel blended orgasm," says Megwyn. Try inserting a set of kegel balls (opens in new tab) using a small amount of lubricant (opens in new tab) and incorporating an Air Pulse stimulator such as the Satisfyer Pro 2 (opens in new tab), at a low setting to activate your clitoris (opens in new tab)."
Not sure which position is best (opens in new tab)? "This can be done anywhere you feel most comfortable, whether that's sitting up, lying down with a pillow behind your head, or even in the bath (opens in new tab)," says Megwyn. "Breathe slow and deep, working on getting your belly to expand with breath on the inhale, then as you exhale slowly try to extend the breath. This helps calm the body and ground the nervous system. As the energy builds, contract the pelvic floor for a count of one around the ball, and then relax. Repeat as many times as is comfortable, then let yourself relax completely as your inner sexual goddess shines through."
And that's not all. "This technique will allow you to strengthen your kegels (opens in new tab), enjoy orgasms (opens in new tab) and reduce stress all at the same time (opens in new tab) – what's not to love!"
5. Sexual Coaching will be one of the biggest sex trends
Developed some sexual hang-ups (opens in new tab) over the years? You're not alone. But seeing a sex therapist can help (opens in new tab), although many people are too shy at the moment. It's set to be a huge trend, though, and will help it become less of a taboo.
"Sex coaches offer a safe space to learn new tools and navigate the emotions that often come when you're developing your sexuality," says Megwyn. "Why not make 2021 the year you learn new sexual techniques, connect with your every desire, and learn communication strategies that will support you in achieving your goals with a partner."
6. Pleasure at a distance will become the norm
Not seen your partner for months due to Tier restrictions? Well, it's time to get experimental. "Thanks to a rise in sexual wellness apps, being close to your sexual partner is now possible even from a distance," says Megwyn.
"For example, the Satisfyer Connect app allows you to crank up the heat in the bedroom from afar, by putting the control of your device into the hands of your partner, or using on your own when you fancy a bit of self-love."
On your own and want to be hands-free? Remote controlled love egg vibrators are a great investment.
Faye M Smith is an award-winning journalist with over 15 years experience in the magazine industry. Her continued work in the area of natural health won her the coveted title of the Health Food Manufacturers' Association (HFMA) Journalist of the Year Award 2021. Currently Health Editor across several brands including woman&home, Woman and Woman's Own, Faye specialises in writing about mental health, the menopause, and sex and relationships.