Think you're at the Menopause age? Join Davina McCall as she reveals what drove her to seek help
Hot flushes, night sweats and difficulty sleeping - if these symptoms are getting you down it could be a chance that you're going through the change...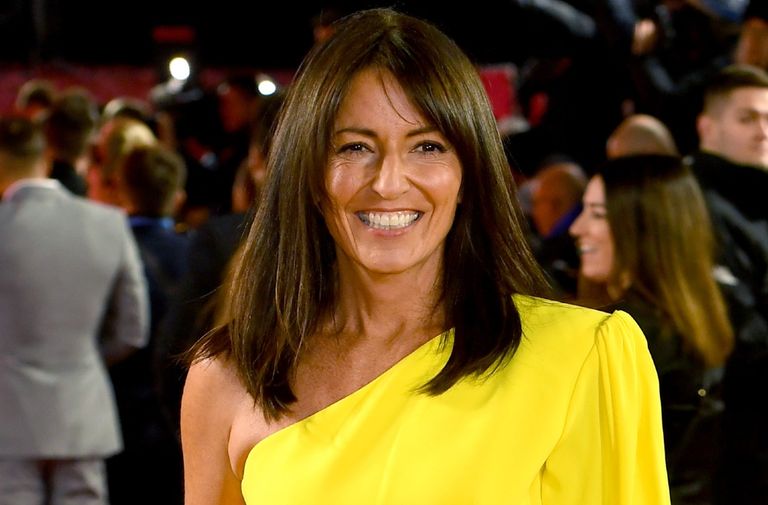 (Image credit: Getty)
Here's how you can tune in to her one hour-long discussion as part of a free live event for World Menopause Day aimed to get women talking about their health struggles.
Davina McCall has revealed "messing up" her autocue was one of the signs she was going through the perimenopause.
Ahead of World Menopause Day on Sunday 18th October, woman&home readers have access to an exclusive clip of Davina in action.
The TV presenter talks all things connected to the menopause alongside fellow Menopause Charity ambassadors Lorraine Kelly, Liz Earle and Menopause specialist Dr Louise Newson.During the 4-way chat, Davina, 53, recalled, "I couldn't read autocue. My eyesight went funny and I was messing up on words all the time."
READ MORE:Davina McCall on her 'happy' dress size and her next big project that involves the kids
"I even got asked by a producer who I work with all the time, they said, 'Are you OK or is something going on because you're not your usual self here with work'. And I was like, 'Yes I'm fine' but I was thinking 'What is wrong with me?' I was having periods but they were just a little bit different. So I thought I'm still having periods, I'm not menopausal. I didn't understand what the perimenopause was."
Meanwhile Lorraine, 60, said her menopause "crept up" on her. She described feeling very tired and miserable, so she consulted Dr Hilary and Dr Louise on her symptoms.
This clip has been taken from the group's one hour long discussion that will air in full on Sunday in a bid to educate women on all things menopause.
The free one-day live event will launch on Davina McCall's online gym channel via theOwn Your Own GoalsFacebook page. Featuring talks and advice from some exciting special guests, along with a series of symptom-specific workouts by the OYG trainers. All you have to do is sign up for free access and tune in on the day - where there's plenty of other activities to partake in.
What other activities are there for World Menopause Day?
Symptom-specific workouts by the OYG trainers, including
A F.I.T Jam dance workout with Faye Edwards - Start with an uplifting workout and communicate the importance of taking part in fun exercises during the menopause.
A resistance class with Sarah Gorman - she will educate you on the importance of this type of exercise for bone density and muscle atrophy.
A core strength workout with Jay Ballinger - teaching you the importance of core strengthening exercises improving your balance and stability.
A mindful yoga flow with Roisin Hope to help those who struggle with mental health while going through the menopause.
What are the charity benefits of the day?
The event is in partnership with Dr Louise's charity, The Menopause Charity, which is raising money to give an essential guide to all things menopause. Providing accurate medical information on the huge range of symptoms and the safest hormone replacement therapy (HRT).
The charity recognises that a holistic approach to wellness matters for women too.
Sign up for the OYG Menopause Day Event and start your 14 day free trial hereas it will equip you with the tolls needed to spot your own menopause symptoms.
Selina is a Senior Celebrity Writer with more than 13 years experience in newspapers and magazines. She is currently Senior Entertainment writer for Goodto.com, womanandhome.com and Myimperfectlife.com
Before joining Future [formerly TI Media], Selina spent two years as a Showbiz Freelance Writer, worked as a Showbiz Writer at Heat magazine. Selina previously spent six years as Acting News Editor and Entertainment Reporter at the Scunthorpe Telegraph where she was awarded a O2 Media Judges' Special Award for helping a terminally ill cancer sufferer realise his dying wish and marry his childhood sweetheart.
When she's not interviewing celebrities you can find her getting into a spin on the ice, planning her next Mini adventure or making memories!