How adaptogen herbs could transform your wellbeing - and why the Duchess of Sussex relies on this blend in particular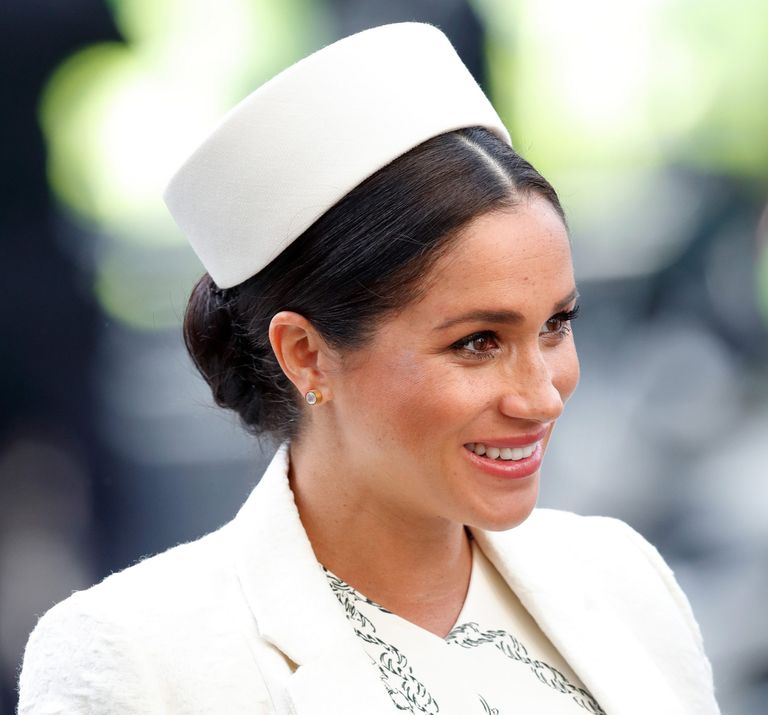 In the modern world, it's probably fair to say we've never been more anxious.
With the ever-increasing rise of technology, a sense of being 'on' 24/7, and the ability to receive news - however stressful - from all around the globe in a matter of seconds, it's no wonder we might all feel a little on edge from time to time.
But there are methods that can help us cope with stress, and adaptogen herbs are one of them.
Adaptogen herbs are things you may have already heard of, such as turmeric. And they're often touted for their positive benefits on our mental health, as they're said to help with reducing stress and anxiety, and increasing energy. And it's safe to say that adaptogens are on the rise at a rapid rate.
MORE:Prince William, Catherine, Prince Harry and Meghan launch important joint mental health campaign
It's reported that the Duchess of Sussex herself regularly relies on them. During a 2015 interview with The Chalkboard, Meghan was discussing her daily supplements routine, and confessed, "'Sometimes ashwagandha makes it into the mix too!"
Ashwaganda is one adaptogen herb that is sold widely in health stores. In fact, you can find a pot of it for just £26.50 at Glow Bar in London , a cafe, boutique and spa that aims to help women tackle their stress with infrared saunas and a range of wellness products.
Simply mix half a teaspoon of your ashwaganda with a splash of hot water, and add it to hot drinks or smoothies, to start feeling the benefits.
According to Pukka Herbs, adaptogen herbs work by addressing the stress hormones in our bodies, and as the name suggests, help us to adapt to different stressors, making them particularly helpful for modern life.
MORE:Our round-up of the best CBD oils on offer – to help with stress and anxiety
Ashwaganda is thought to have multiple benefits, such as helping to aid deep sleep, calm nerves, and to address any imbalances which may be affecting our energy.
And the Duchess of Sussex isn't the only celebrity who allegedly swears by the stuff - apparently, Jennifer Aniston and Gwyneth Paltrow also love it too. And that's good enough for us!
Don't fancy following in the Duchess's footsteps?
Try one of these top six stress-relieving adaptogens
Panax Ginseng
Holy Basil
Astragalus root
Licorice root
Rhodiola
Cordycep mushrooms