What Glasses Suit My Face? How To Choose The Best Glasses For Your Face Shape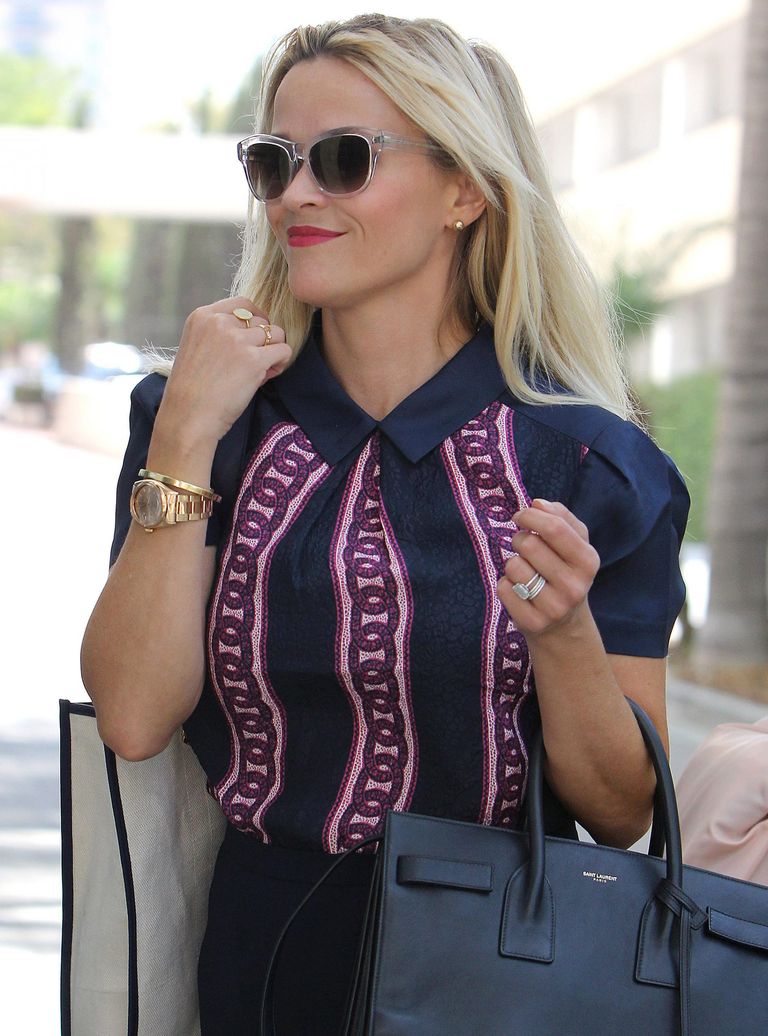 (Image credit: Rex Features (Shutterstock))
What glasses suit my face? It's the age-old question when it comes to picking a new pair of glasses or sunglasses for the summer. As we try on numerous different pairs in various styles and shapes and peer at ourselves in the mirror, it can be difficult to discern if we're choosing the right pair of glasses for our face shape - or if we're going to regret our choice later down the line.
Of course, the most important part of choosing the right style of glasses for you is whether you like them. If you like them, then it doesn't matter what anyone else thinks - you're the one that's going to be wearing them at the end of the day!
But, if you need help choosing a new pair of glasses or sunglasses, choosing ones that will suit your face shape is a good place to start.
An optometrist was quick to point out to us that the starting point of finding any perfect pair of prescription glasses is to see an eye specialist first. So make sure you've had an eye test recently if you're buying a new pair of glasses.
However, if you're choosing a new pair of sunglasses, or you know your prescription and are looking for a new style of frame, here's our guideline to choosing the best glasses for your face shape...
Heart-shaped faces
If you have a heart shaped face like Reese Witherspoon, you've been blessed with fantastic cheekbones - so you should definitely show them off! Stay away from very round shaped glasses that suit a squarer shaped face, and will swamp your face. Instead, Jonana Tandoc, Optician at eye wear brand Acuitis UK suggests, "opt for shapes that will draw attention downwards to create balance and contrast and elongate your face. Thin or rimless frames, light colours and exaggerated bottoms are a great way to do this."
Oval shaped face
If you're drawn to funkier frames and dramatic designs when choosing your glasses and sunglasses, don't be afraid to try them out - you've definitely got a great face shape to pull them off! Joanna Tandoc agrees:
"Oval face shapes have the luxury of being more adventurous since their shape works well with almost all styles and they can carry off pretty much any design effortlessly. Defined by a prominent jawline and chin, slightly wide forehead and even proportions, Ovals have the widest range of styles to choose from so don't be afraid to try the detailed embellishments that really pop!"
Square shaped face
For square shaped faces, the expert recommends, "balance or soften the face with sunglasses that compliment your strengths - the best shapes are ones that will work with your natural beauty and highlight your features without over emphasizing them".
Like Angelina Jolie or Olivia Wilde (pictured), you can pull off cool round shaped sunglasses or glasses. Joanna also suggests, "super-chic cat eye, oval or rectangle shapes."
Round face shape
Joanna Tandoc says, "A beautiful round face is characterized by softer features minus strong lines and angles, a broader forehead, fuller cheeks and a rounded chin. Generally, the width and height of the face are proportionate, meaning that you probably want to elongate the face to create the illusion of definition (just like a good contour!)"
If you've got a rounded face shape like Kate Winslet, we suggest opting for rectangle shaped frames, just like the Titanic star, as these will really draw attention to your eyes.
Triangle face shape
If you have a triangular face shape similar to that of Kate Hudson or Victoria Beckham, sunglasses such as aviators are a great style to start with. This style will compliment and balance the shape of your face - plus it will highlight your features such as your cheekbones.
Long face shape
Blake Lively has a long face shape and she's always experimenting with different frames. However, there's one factor that links all of her different frames - for Blake, bigger is better!
Tandoc explains, "With this face shape, wider frames glasses as usually best for their ability to make your features appear wider and shorter and adding contrast. Aviators or thicker frames with some detailing on the sides work well."