These ASOS Boots Are Pretty Much An Exact Copy For The Super Festive YSL Constellation Boots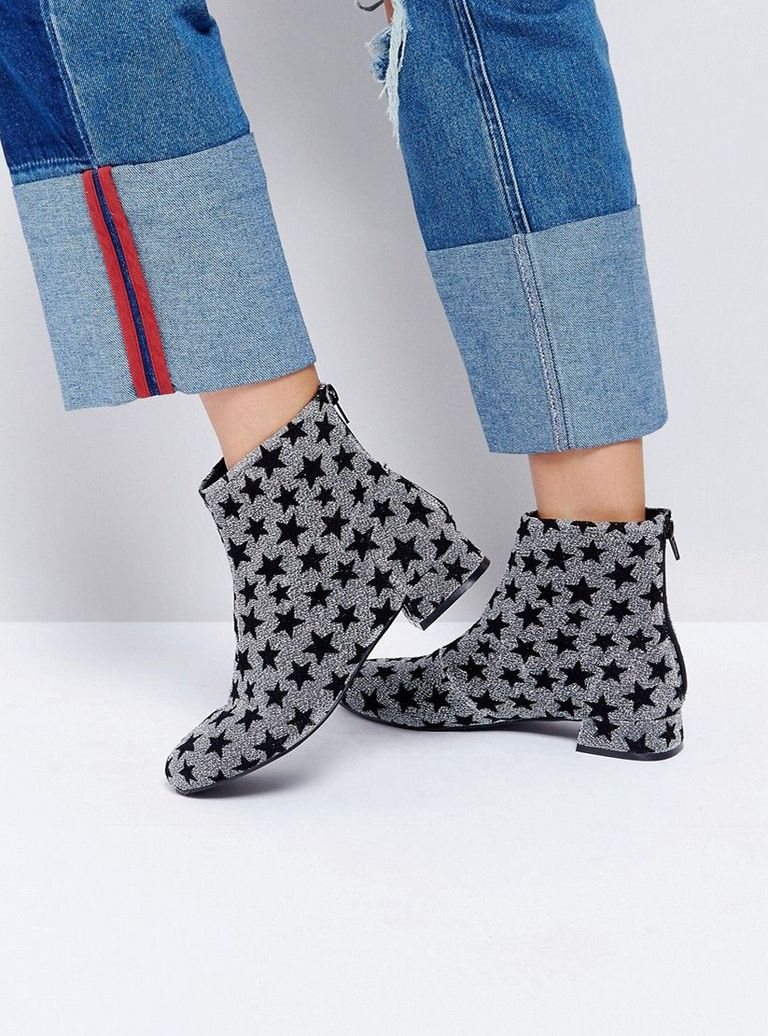 This year's seasonal party trend is undoubtedly all about the cosmos - think stars, planets and other celestial delights.
Star-print dresses have been in high-demand on the high-street - we're still pining after the sensational sell-out M&S constellation print long sleeve dress! And star print boots aren't far behind as one of 2017's covetable items.
Whether your budget is high-end or high-street, there's a 'stellar' pair of shoes for everyone, so bag yours before they fly off the shelves!
Yves Saint Laurent do a low-heel pair for £535, but come Christmas time, when budgets are low and the need for stylish shoes is high, savvy shoppers will be pleased to know that ASOS do an almost identical pair of boots for a tiny fraction of the price.
Saint Laurent Star Boots, Yves Saint Laurent, £535, Farfetch.com
Priced at £28, theASOS Artistic Ankle Bootsare a seasonal must-have and will see you through to the new year when you'll need that extra sparkle during the cold grey months! Except for a few small details, they're the spitting image of YSL's star boots, so no-one will be the wiser if you opt for the more affordable pair.
Artistic Ankle Boots, £28, ASOS.com
We love ASOS' bargain boots - dazzling but still demure enough to wear to work, these boots look fabulous teamed with black skinnies or a chic pencil skirt during the day. Later on, dress them up with your trusted LBD for festive parties.
This isn't the first time YSL boots have made an appearance on the high street. Earlier this year, their infamous disco boots, worth £6,855, were made into reasonably priced alternatives by shops like Topshop, ASOS and Russell & Bromley for less than a tenth of the cost.