The M&S Dress That Everybody Wanted Is Back In Stock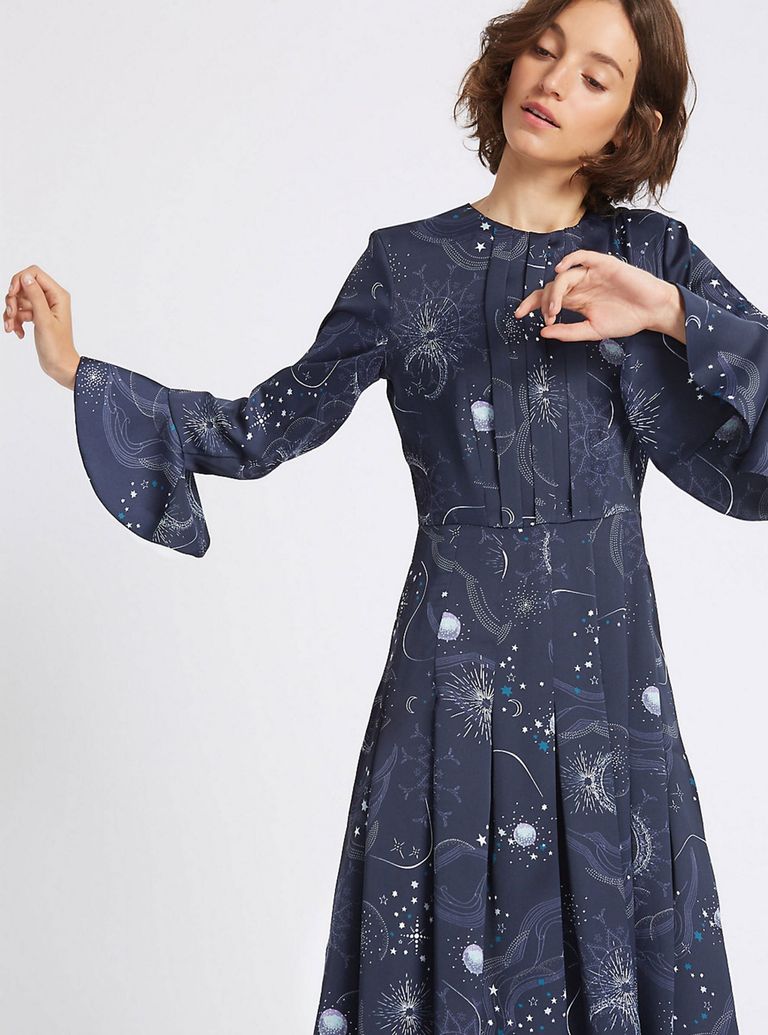 Marks & Spencer have been wheeling out some absolute fashion winners recently. From Kate Garraway's red swing dress to Lorraine's £35 printed blue midi, the options are affordable and flattering.
So, although it was disappointing, it was no surprise when it was reported that the M&S constellation dress had gone out of stock again...
The limited edition dress had everyone from fashion editors, bloggers and shopping enthusiasts raving about it.
Victoria Derbyshire showed off hers on Instagram and her fans were quick to compliment the presenter.
One wrote, 'What a beautiful dress'. Another said, 'Fabulous dress!', while a third commented 'Lovely dress Victoria you look beautiful'.
[instagram]
Blogger Erica Davies was one of the first to her hands on the dress and told her Instagram following that she fell in love as soon as she put it on.
Captioning the picture Erica wrote, 'I don't need it. I said I didn't need it. I said I didn't NEED it. Oh ... I bought it. It's fine, I can send it back. I can still send it back. I'll just try it on. Oh no, I love it. It's fine, I don't need it. I can still send it back. Oh, I'm going out in it. Right now. I can't send it back. Actually, I don't want to send it back.'
[instagram]
Thankfully it is now back in stock! But you'll have to be quick. Given how many people wanted the dress it is sure to be a sell-out once again.
Priced at just £45 this dress very affordable and is sure to get you lots of compliments. The long sleeves and pleated skirt are very flattering and it can be dressed up with heels, or dressed down with boots.
Paired with tights this dress can carry you all the way through autumn and winter and is a great choice for in the office or at the weekend.
We're already adding one to our shoppig basket, will you?