The Radley bag that sells every 7 minutes!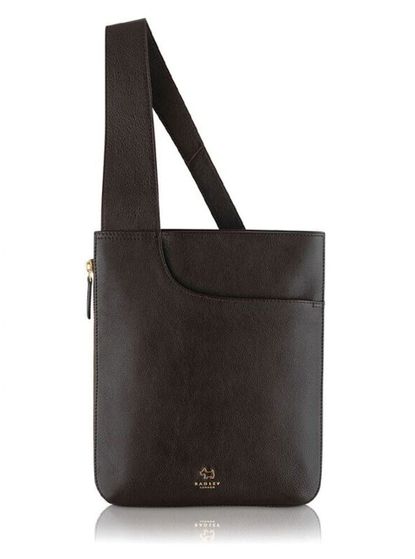 It is an iconic brand that consistently offers timeless, carefully crafted handbags at affordable prices, each with that beloved signature little dog detail on every design.
And in 1989,Radley (opens in new tab)released a handbag design that would truly stand the test of time - the pocket bag. Need proof? Well, a Radley pocket bag sells every seven minutes. That equates to 185 of the pocket design being sold everyday. Over the 18 years it's been on sale that tots up to a huge number, one that we don't have the mathematical skills to be able to calculate!
Not only does the pocket bag make up 7% of Radley's overall handbag sales, it's also loved by some of our favourite celebrities, such asHelen Mirren (opens in new tab)who was spotted last year wearing a bright yellow one.
So why has this bag become so popular? Radley credit the simple design, which was inspired by the comfort and functionality of a jean pocket. Created to sit flat against your hip, it's the perfect little bag to carry around your essentials without getting in the way. And at £89 for aclassic small pocket bag (opens in new tab), it's an affordable investment.
Of course the design has evolved a little. Since the bag first launched, new style variations have added including different sizes, a medium (£99) and large (£109) bag.
And new for this season Radley has responded to the numerous requests it had received from customers who loved the chic, simple design but wanted more space in the bag. So they updated the pocket bag design to include a zip around feature, offering more storage but without compromising the iconic look.
Happily the new design still includes the iconic slip pocket, and at the back there is a full-length zipped pocket, perfect for keeping your phone or bank cards easy to hand but safely tucked away. The bag comes in seven different colourways and costs £119.
A selection of Radley's Autumn/Winter 2017 Pocket bag collection with the new zip feature. Prices range from £99-£129, new colours available in September
Natalie Bolton, head of design for Radley London, said: "Our designs have grown with us. They now epitomise a renewed sense of modern relaxed and affordable luxury. Our aim is to create products that are classically timeless, yet bursting with character."
She adds: "Our unwavering attention to detail, style and quality has always been a part of our brand DNA from the beginning and something we pride ourselves on."
One thing for sure is that the love for Radley's pocket bag isn't dwindling anytime soon. If you don't already have one and are tempted, the popularity of this bag alone is sure to carry you through many seasons to come.
Jessica is a Senior Food Writer at Future and is an enthusiastic, self-taught cook who adores eating out and sharing great food and drink with friends and family. She has completed the Level 1 Associate course at the Academy of Cheese and is continually building on her knowledge of beers, wines and spirits. Jessica writes food and drink related news stories and features, curates product pages, tests and reviews equipment and also develops recipes which she styles on food shoots.