Ruth Langsford's £25 On-Trend Trousers Are From An Unexpected High Street Store...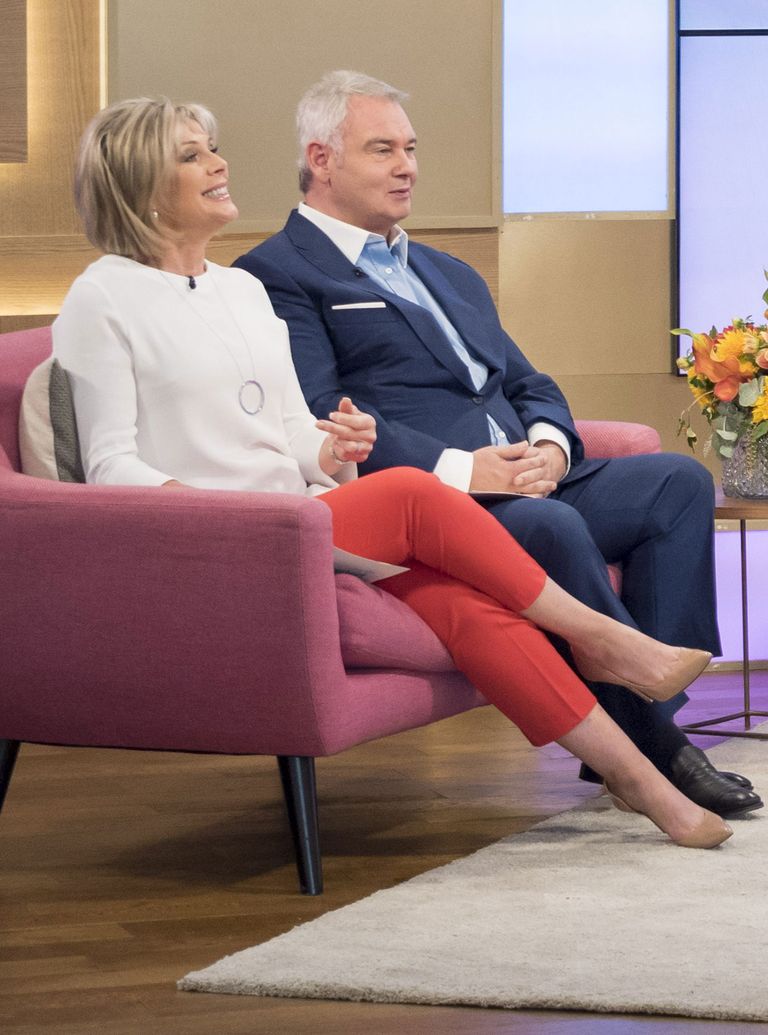 (Image credit: Rex Features (Shutterstock))
Since the announcement that theThis Morning presenter was joining theStrictly Come Dancing 2017 line-up, Ruth's been the centre of attention.
As usual, we've been keeping a tabs on her outfits and couldn't help but notice her on-trend red trousers.Ruth Langsford's £25 trousers are super affordable and you can snap up a pair atDorothy Perkins.
Ruth showed off her outfit on Twitter in one of her classic videos and said: "Red trousers took me back to the 80s!!"
The tapered trousers have a cropped leg and mid rise, which make the shape very flattering. Ruth decided to wear the trousers without the circle ring belt, but if you wore a top tucked in this would make a lovely little detail.
[twitter]
[/twitter]
Red is set to be the colour Autumn/Winter 2017, so get ahead of the trend and invest in a statement piece now. They're the perfect solution if you are looking to switch up your office look.
The trousers are available in sizes 6 to 22 and, if you fall in love with the fit, you can also get the trousers in navy and black.
Ruth paired the trousers with a 3/4 length sleeved top fromPhase Eightand patent nude heels fromKurt Geiger.
The popularity of block-colour statement pieces continues to rise. Pinterest has seen a 40 per cent increase in the number of people saving 'colour-blocking fashion' items in the UK.
If you would like some more inspiration, we have had a quick snoop around to see what the high street has to offer...
Oasis have a lovelyflute sleeve dress, which is now just £44. And we love this £29.50 long sleeve blouse fromMarks & Spencers, especially the lace neckline detail.
This belt from Warehouse is also great, at just £14! Or, if you're feeling really bold these Red Zara bootsare a dream. They are just under £70 but if you are looking for a real statement, they could be the solution!
So will you be getting on board with the love for red? Maybe you've already got some great pieces from decades gone by that you can bring out again. If not, there's never been a better time or excuse to go out and grab something...