When will charity shops re-open and why should you make them your first stop?
Charity shops are going to be a 'treasure trove' post-corona...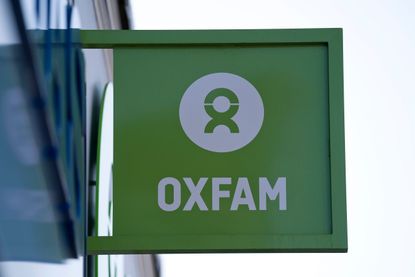 (Image credit: AFP via Getty Images)
Just like almost every other UK retailer, charity shops were forced to close their doors when the coronavirus lockdown came into place.
But today, after nearly three months of shut-down high streets, shops across Britain are welcoming customers back (opens in new tab).
With the end of lockdown starting to seem like a light at the end of the tunnel, the government has allowed non-essential retailers like clothes shops to open their doors in a bid to salvage the economy after the impact of the Covid-19 pandemic.
When will charity shops re-open?
Today will mark the re-opening of a handful of charity shops, with Oxfam set to open around ten stores this week, with dozens more to follow by the end of June.
In order to keep things hygienic and prevent the spread of coronavirus, Oxfam will be isolating donated items for 72 hours to ensure they aren't carrying the disease.
Like other companies, the charity is also set to provide hand sanitiser in stores while protective screens have been installed and face masks (opens in new tab) and gloves will be worn by staff.
They'll also be a limit to how many people will be allowed inside shops at once in order to reduce the risk of the virus spreading between shoppers.
READ MORE:You can write letters to NHS staff to thank them for their hard work in the coronavirus pandemic (opens in new tab)
According to Oxfam, hitting up your local charity shop in the coming weeks will mean you'll likely snap up some great finds.
Fee Gilfeather, head of audience and strategic planning at Oxfam, has explained that stores will be full of gems and great new donations, thanks to the fact lockdown has meant people have had time for a good clear out.
"From a shopper perspective I think that people can expect to find some really great treasures to buy, because everybody's had a lockdown clear-out, and I think that charity shops are going to be full of some really great gems that people have cleared out of their homes," she said.
If you're a generous donator looking to send your unwanted pieces to your local charity shop, it's best to get in contact with them first to find out when the best time to donate is.