Demand for Holly Willoughy's lockdown outfits has more than doubled - and these are her top 5 looks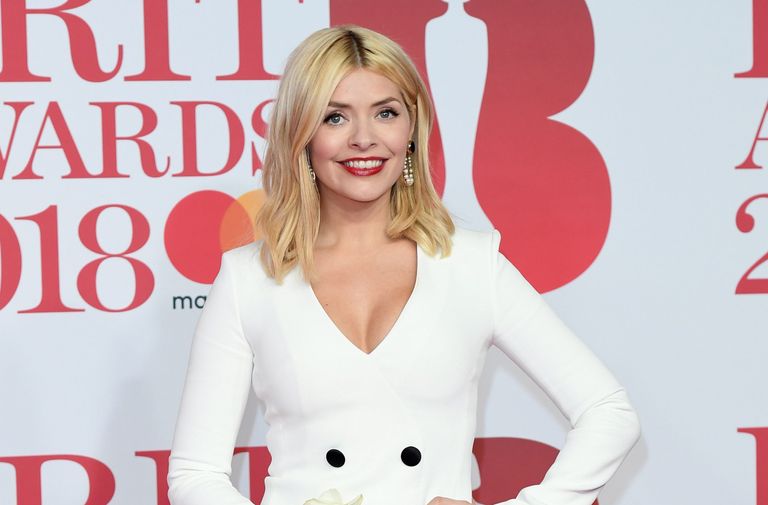 (Image credit: WireImage)
Holly Willoughby's style influence on UK shopping searches has doubled during the lockdown.
The TV presenter is one of the few UK celebrity influencers who have maintained a constant TV presence during the lockdown.
Since the UK lockdown began in March, Holly Willoughby's appearances on This Morning have kept the nation entertained - but it's her on-screen style that has pushed demand for certain fashion brands through the roof!
According to data acquired by lovethesales.com, on average Holly's lockdown looks increased fashion searches online by 65% for the week following each outfit's TV appearance.
The brands she chooses to wear for her weekday TV appearances benefit from the 'Holly Effect'. The blonde beauty shares her outfit of the day pictures with her 6.7 million followers on her Instagram account @hollywilloughby. Many items she wears sell out on the same day. And while this is wonderful news for fashion brands, it means you have to be super quick if you're looking to steal her exact style!
If you need inspiration, these are the five looks that most impressed viewers...
Holly Willoughby's top 5 most desired looks in lockdown
5. Holly wears: J.Crew, Yellow Midi Dress in Embroidered Chiffon, £221
In the week following Holly's appearance on This Morning in this stunning summer dress, searches for 'yellow midi dresses' increased by 57%. This dress is currently available in all sizes 6-16.
READ MORE: Holly Willoughby's pink polka dot dress from M&S is utterly gorgeous
4. Holly wears: Whistles Almond Blossom Misha Dress, £119 (was £189)
After Holly wore this printed ruffle midi dress, searches for 'Whistle dresses' increased by 77% in the following weeks. The dress is still available in all sizes 6-16 and currently has £70 off.
3. Holly wears: Ghost Lucinda Dress in Daisy Pairs, £169
After selling out instantly this gorgeous printed dress is back in stock in all sizes xxs-xl. Online searches for 'daisy print dresses' spiked by 79%.
2. Holly wears: Sandro Knitted Tailored Dress, £182 (was £260)
After Holly wore this black Sandro dress, online searches for double-breasted midi dress increased by 81%. This dress sold out straight away at Sandro but is still available from Harrods in limited sizes.
1. Holly wears: Ghost Tiggy Daisy Print Asymmetric Hem Dress, £120
Her most popular look yet! The dress caused a huge buzz online within 24 hours, increasing searches for yellow floral dresses by 86% on LovetheSales.com. Limited sizes of this dress are available at both Ghost.