How you can get hold of designer rings, including Tiffany and Cartier, for up to 80 per cent off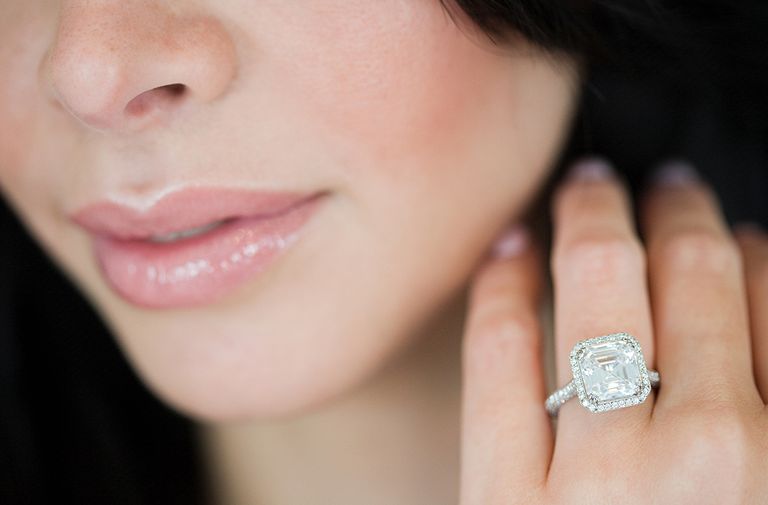 (Image credit: Getty Images/Image Source)
When it comes to jewellery, you want to make sure you're investing in good quality.
Infected ear piercings and the tell-tale green tinted ring of skin around your finger doesn't quite go with this season's must-have summer wrap dress or the chic button-up midi from Holly's new collection.
But as much as we'd all love to splash out on a sparkler or two, sometimes those rocks are just a little bit outside of our price ranges.
Well now, one retailer is giving you the chance to treat yourself to some high-end jewellery without the hefty price tag that usually comes with it.
You can now get hold of designer jewellery from the likes of Tiffany, Cartier, Chanel and even Harry Winston for as much as 80 per cent off.
Jewellery website Gemma By WP Diamonds sells bits from dozens of well-known high-end designers for a fraction of the usual RRP, so you can get a $950 Tiffany bracelet for only $475 or even an iconic Harry Winston pave wedding band $3000 less than standard retail price.
The only catch? The pieces are pre-owned.
More: Diamonique – the jewellery brand that make royal engagement ring replicas – are launching three stunning new collections
However, all of the second-hand jewellery has been authenticated by experts before going on sale on the online marketplace, so you can be sure that you're getting the real thing.
Get hold of bracelets and necklaces or a pair of diamond earrings to treat yourself on payday.
The site even sells watches if you want to get a milestone birthday present for someone special in your life.
Best of all, there is a range of gorgeous engagement and weddings rings available to buy so that if you're in the market, you and your other half can save on the wedding bands and put a but extra towards having a fancy honeymoon.
This might just become your new favourite online shop. After all, diamonds are a girl's best friend…