The prettiest Birkenstocks and cheaper high street dupes on sale now
There's no ignoring them: Birki's are set to become the sandal of the summer, and here's why…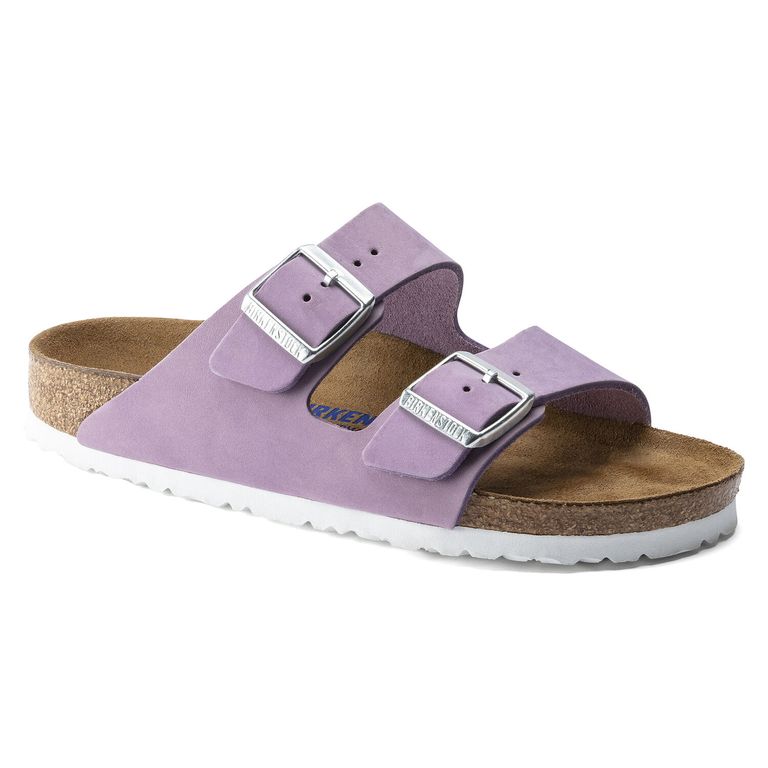 As the summer of comfort continues, the shoes that divide the nation as much as Marmite have seen a huge rise in sales at John Lewis and Selfridges - so if you never really understood Birkenstock style, now is the time you might be swayed.
"At the moment we're all about comfort without forgoing style" says Hannah Hughes Woman & home fashion editor. "We want something we can easily slip on for the garden, pop to the shops, yet comfortable enough to walk our daily miles in."
Why are Birkenstocks still popular in 2020?
Birkenstock must be doing something right. Since designing their first sandals in 1963, the brand has never really waned. Their focus has always been on developing quality products designed to last and improve the lifestyles of its customers.
Over the years, they've made the transition from geeky to on-trend, with celebrities such as Heidi Klum, Julianne Moore, Kate Winslet swearing by them. Chunky double strap sandals have marched down catwalks at Givenchy and Celine, and designers are queuing up to collaborate with them - New York fashion label Proenza Schouler's collaboration are currently selling at Matches for £340 a pair!
But the main reason Birkenstocks have continued to keep their cool is their ability to be unfazed by fashion trends. Refreshingly comfortable and unpretentious Birki's are simple and streamlined enough to be paired with a pretty floral dress, while still giving a cool unfussy edge to denim.
How to to style Birkenstocks
Firstly with jeans make sure you have some ankle show. The most modern way to wear jeans is with a turn or roll up. Avoid wearing with bootcut or flares, as you'll sway to giving those hippie vibes. Skinnies, straight legs and boyfriend styles look best with Birkenstocks.
Chose your style carefully, you don't want to look like you've had them for decades. Avoid traditional brown suede's and go for polished patent styles, metallic leather or bright hues for a more luxe feel.
A fresh pedicure is a must!
Are Birkenstocks worth it or should I go for a cheaper version?
Birkenstocks are well known for how long they last. Fast fashion sandals sometimes barely last a summer, wheareas these will last several as their materials are designed to be durable and long lasting.
They can also be repaired. You can drop them at one of the company's store locations or mail them in to be repaired, meaning one investment in a pair of these sandals can majorly reduce the chance of going through multiple pairs. If your budget stretches and you're looking for your wardrobe to be more sustainable, then we say invest.
Our pick of the five prettiest Birkenstocks - and some versions for a fraction of the price...
Birkenstock Arizona metallic flat mules
£75, Birkenstock at La Redoute
VIEW NOW: Birkenstock Arizona metallic flat mules
Dune Rose gold sandals
£25, Dune
VIEW NOW: Dune Rose gold sandals
Sydney floral navy soft footbed
£75, Birkenstock
VIEW NOW: Sydney floral navy soft footbed
Off white leather look buckle strap sliders
£12.99, New Look
VIEW NOW: Off white leather look buckle strap sliders
Joules Printed sliders
£34.95, Joules
VIEW NOW: Joules Printed sliders
Birkenstock Vegan narrow fit
£35, Birkenstock at John Lewis & Partners
VIEW NOW: Birkenstock Vegan narrow fit
And/Or Pink Slider sandals
£59, And/Or at John Lewis & Partners
VIEW NOW: And/Or Pink Slider sandals
Birkenstock Arizona Lavender Nubuck leather
£80, Birkenstock
VIEW NOW: Birkenstock Arizona Lavender Nubuck leather
Birkenstock Arizona Lavender Nubuck leather
£80, Birkenstock
VIEW NOW: Birkenstock Arizona Lavender Nubuck leather
Madrid Big Buckle faux-leather sandals
£69.99, Birkenstock at Selfridges
VIEW NOW: Madrid Big Buckle faux-leather sandals
White Stuff Double strap printed non leather sandals
£35, White Stuff
VIEW NOW: White Stuff Double strap printed non leather sandals