The Best Express Beauty Treatments Nationwide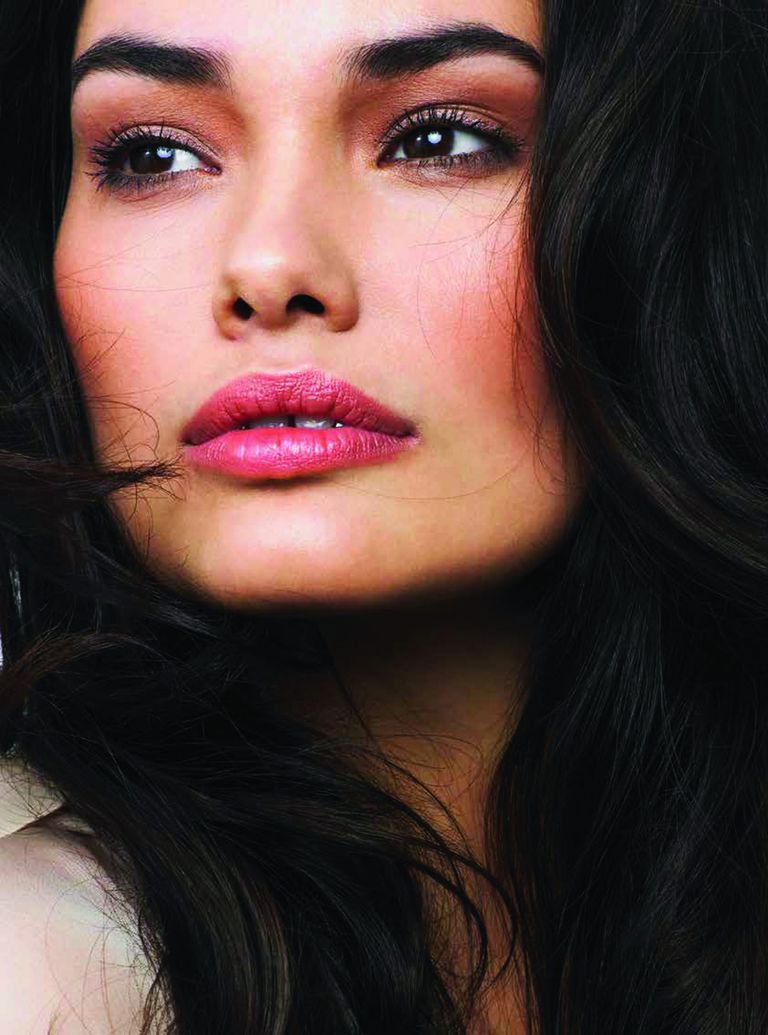 There's never been a time like now, when we expect so much, so fast. We're always on 25/8, it's like no one wants to wait - and if something is going to take a while to dry or set before you can do another thing, chances are we're going to be even less inclined to do the essential beauty stuff. So, to help you plan your pampering, here are my favourite fast-track beauty treatments to help limit your "dwell time" without compromising on style. Grab a seat, I won't take long!
I WANT IT NOW! Beauty on demand: don't wait, don't queue, just walk-in or book online!
Elizabeth Arden Red Door Spa, Debenhams
No booking required, choose from an amazing array of short, sharp beauty treatments including LED facials, hot stones and microdermabrasion at Elizabeth Arden Red Door Spa Express Services, from £15 for 15 minutes, at Debenhams nationwide. A must-try is the perky Oxygen Blast Facial that gives a jet of pure oxygen over your make-up.
Buy your lashes at MAC stores and you'll get a professional 5-min lash application for no extra charge!
Check out salons offering early-morning and late-night appointments, such as the 8am Breakfast Blow-Dry at Jo Hansford, from £35, or Hershesons 15-Minute Blow Dry, £15, from 8am to 10pm; there's no hair wash but you'll be transformed at Mayfair's Neil Cornelius who offer 24/7 hairdressing
Bobbi Brown Quick Instant Makeup How To takes just 15 mins and is redeemable against purchase. Check out services on counters offered by your other favourite make-up brands too. Speaking of which, express beauty bars just keep racking up along the high streets, from Benefit to Clarins BeautyBAR. Walk in feeling frazzled, walk out feeling fabulous - in a matter of minutes.
Check out the Fast Beauty Bar at Blow Ltd, from £25, and Duck & Dry's 30-min blow-dry, £28; James Dun's House in Aberdeen and Glasgow, blow-dry from £28, The Light Salon Skin Rejuvenation Bar offers serious express LED skin rejuvenation facials in just 15 mins, from £35, Harvey Nichols nationwide.
TAILOR-MADE IN JUST 10 MINUTES...
Facegym, Kings Road
Tried, tested and adored haircare treatment Kérastase Fusio Dose helps repair, soften, smooth - whatever you need - and adds just ten extra minutes to your appointment. If you've yet to try, book in! I assure you this super-speedy bespoke treat will match your hair perfectly. Around £15 extra on top of your blow-dry.
A skin workout in just 10 mins Face Gym FG Workouts, £20 at Selfridges and Harrods and the new flagship on Kings Road, from FG Cardio to FG Scalp, help stimulate blood flow using intense massage. Proof that massage works... in those few minutes you'll be amazed at the difference.
15 MINUTES & COUNTING...
Blink Brow Bar
Leave congestion to commuters: Skin Laundry 15-Minute Laser & Light Facial, £50, at Liberty, is the "Drybar of facials". Using laser and light therapy (a combination of YAG Laser and IPL [Intense Pulsed Light]), this renowned LA deep clean facial leaves skin clearer, tighter, brighter and potentially plumper - with zero downtime and in a quarter of an hour.
Blink Brow Bar Classic Brow Shaping, £19, takes just 15 mins of brow threading and makes an enormous shift in your look, akin to a mini facelift. Even if just for once, try a pro brow: it's transformational.
For a high-tech mani, Nails Inc The Mindful Manicure, £60 at Harvey Nichols Beauty Lounge, in collaboration with The Light Salon, files, shapes and polishes, plus gives a session of skin rejuvenating light therapy. For a quick tidy, the 15-minute Quick Fix, £28, will file, shape and polish plus do cuticle pushback; for your toes, just add on an extra 5 mins, £35.
ALLOW 30 MINUTES
LVL Enhance Treatment
I have long hair, yet it took just 20 mins plus a bit of chat for Redken Ambassador Jonathan Long of Lockonego to paint on the new Redken Heatcure Professional Restoration Service, which feels and works like wax to seal and smooth hair for up to 10 washes. Just £20 extra on top of your blow-dry
For beautiful lashes without the faff of extensions, try LVL Enhance (that stands for length, volume, lift). Lashes are reshaped at the roots to "lift" upwards then tinted so they look seriously long and luscious for six weeks. £49 for 40 min. Read our Beauty Editor's full review of LVL here
Let's face it, self-tanning is pretty darned quick these days. Can't be bothered to do it yourself? The Fashion Tan by James Read at The Tanning Studio at Harrods Urban Retreat, £30, gives a natural-looking lasting tan that's tailored to go with your outfit! Tan whatever is on show, upper or lower, it's quicker than ever but lasts up to 5 days.
FIT IN 45
Barrecore Signature Express
It's not just beauty that's speeding up, now you can fit a fitness class into your lunchbreak too. Low impact, high-results Barrecore this month launches the Signature Express Class, nationwide. It costs £20 for 45 minutes of stretching, pulsing and barre-based exercise with a complimentary healthy snack to take away afterwards. If you like to break a sweat with minimal impact on your joints then spin is your thing - Psycle London run 35 minute express classes througout the week, or try Sweaty Betty's free fitness classes in stores throughout the UK- from 45 minute yoga in Leeds, 45 minute salsa in Tunbridge Wells to 30 minute HIIT in Soho.