Shoppers call this floral fragrance 'heaven in a bottle'—and it's now 38% off during Amazon Prime Day
The Jimmy Choo Blossom perfume imparts rich notes of red berries, white musk, and sandalwood, carrying you through cherry blossom meadows with one spritz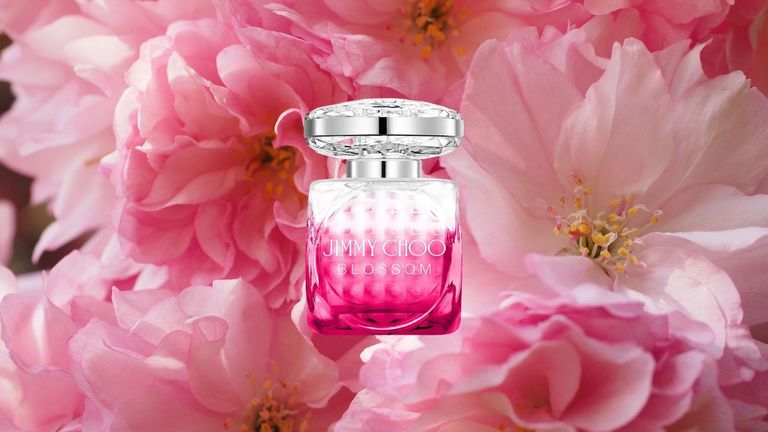 (Image credit: Amazon)
For a limited time only, score 38% off Jimmy Choo Blossom during Amazon Prime Day. A spring and summertime fragrance favorite, this leading floral scent has cemented its foothold among beauty pundits and shoppers alike.
As a shopping writer with a proclivity for beauty, I put the latest and greatest skincare, makeup, and hair care products through their paces. The same goes for the best floral fragrances, which I'm particularly pedantic about.
Thus, Amazon Prime Day is my Superbowl—serving as a vast treasure trove of Prime Day beauty deals. Personal highlights from this year include the amazing electric toothbrushes deals, but there are great savings to be had in the Murad Clarifying Oil-Free Water Gel deal, and the L'Oreal's hyaluronic acid serum deal too.
But folks, I'm happy to share that my search for a new scent has reached its curtain call! Jimmy Choo's Blossom perfume is currently on offer at just under $50—the lowest price we've seen since Black Friday 2018.
Jimmy Choo Blossom Eau de Parfum evokes luxury, vivaciousness, and whimsicality. Its scent type is Fruity Floral, a lavish and timeless aroma for elevated and casual wear. And to answer your question, yes: It also keeps clothes smelling fresh all day and well into the night.
Jimmy Choo Blossom Spray: $49.99
Jimmy Choo Blossom Spray: $49.99 $80 (save $30.01)
This floral fragrance is infused with top notes of red berries blended with a citrus cocktail. Additionally, it's formulated with delicate sweet pea and rose, with rich base notes of white musk and sandalwood.
Naturally, Jimmy Choo Blossom has a sizable fandom of shoppers who adore its light scent, long-wearing power, and large size. One Amazon reviewer calls it "heaven in a bottle," adding "I first received a sample of this from Sephora and was hooked at the first smell of this delicious light flowery smell. I needed to have it. It's my new summer fragrance."
Other Amazon reviewers attest that it's the perfect gift for daughters, friends, and loved ones aplenty—because you can't ever go wrong with cherry blossom, right? Absolutely.
With Prime Day coming to a close, you'll need to be quick though. Shop now to bag the lowest price in nearly three years.
Dominique (Dom) is a very online shopping writer at Woman & Home, where she covers products, sales/deals, and market news across categories. Before joining the team, she penned stories as an editorial fellow at Insider Reviews, the affiliate commerce team at Insider Inc./Business Insider. The bespectacled NJ transplant specializes in commerce journalism, women's lifestyle content, and hoarding makeup—much to her mother's dismay.
Her foray into storytelling began in the early aughts, the era in which she developed a passion for fiction writing and an aversion to math. This passion, along with many failed math exams, led her to Marist College, where she studied public relations, creative advertising, and English.
Aside from writing, she doodles in notebooks, crafts memes, and sleuths for homes out of her tax bracket on Zillow. Follow her adventures via the web:
Instagram: @domimcintee / @drugstoredomi
LinkedIn: https://www.linkedin.com/in/dominique-mcintee-3a32ab9a/
To connect: dominique.mcintee@futurenet.com