This skincare routine for night will give you your best ever skin, even when you don't get 8 hours sleep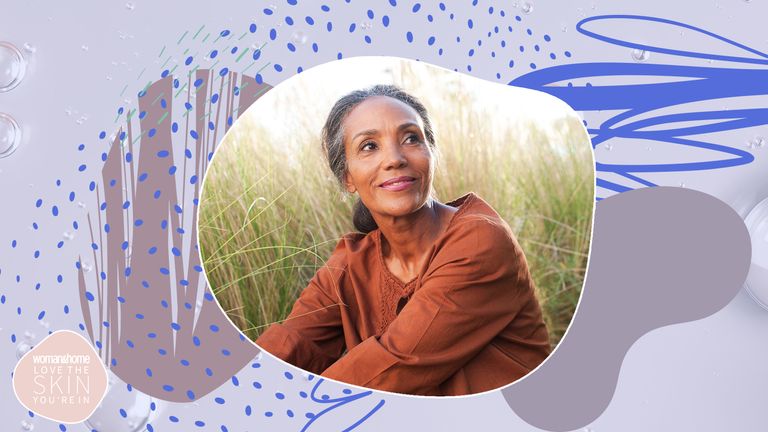 (Image credit: Future)
Woman&Home beauty editor Fiona McKim sets out an easy to follow skincare routine for night that will leave your skin glowy, refreshed and youthful, whether you get two hours sleep or ten.
Most of us have nailed our general skincare routine now and we understand the pleasure (and importance!) of an at home facial.
But if you're still looking for guidance and clarity about what constitutes a great skincare routine overnight then look no further.
We explain how to cover the tell tale signs of tiredness with a simple routine that is easy to personalise for you. The first step? Understanding the link between sleep and skin...
The role sleep plays in your skincare routine at night
What happens to skin while you sleep?
When you doze off your whole body kicks into repair mode, skin included. New cells are created and old ones shed, excess fluid is drained and toxins broken down. Naturally, the more time there is to do this the better.
Your circadian rhythm – aka body clock – is wired to work through the night so poor sleep means incomplete tasks; fluid sticks around as puffiness, toxins as dark circles and natural moisture is lost though an unrestored skin barrier.
Hormones play a part too with protein-building human growth hormone produced during a good night's sleep and stress hormone cortisol released after a bad one.
"Not getting enough sleep can trigger a response from your adrenal gland that leads to the overproduction of sebum, clogging pores and causing blemishes," confirms dermatologist and Murad Skincare founder Dr Murad.
How do our sleep habits change with age?
Over 50? According to The Sleep Council our patterns shift at this age, so you can expect more brief awakenings in the night, less of a drop in body temperature during sleep and a growing preference for earlier bed and wakening times.
This may all sound a bit bleak as sleep loss is hardly a choice, but with knowledge you gain power to make the most of your beauty sleep, no matter how much you're getting.
Our recommended skincare routine for night
A good skincare routine for night needs to be simple to follow.
Ours is broken into two essential steps, with some four optional extras added so you can customise it to be perfect for you.
We recommend additional steps in our night skin routine for dry or tight skin, for spots or excess oil production, for tired or dull skin and just for general pampering indulgence.
Essential step #1: Cleanse
Make the most of natural repair by wearing your most active skincare to bed, starting with a really good cleanse so everything absorbs properly.
Kate Somerville Exfolikate Daily Foaming Cleanser, £16 is a fresh creamy wash that exfoliates dead skin as it dissolves makeup and grime.
Beauty editor recommended cleansers - quick links
Essential step #2: Retinol
Every expert's favourite all-rounder retinol works best at night as it's destabilised by UV light. "Retinol is a fantastic active, increasing skin cell turnover and stimulating new skin growth whilst the body is in its resting state," agrees cosmetic surgeon Dr Jonquille Chantrey.
Murad Retinol Youth Renewal Night Cream, £70 combines slow-release retinol with brightening niacinamide and picolinamide, which helps deliver retinol into the skin.
Beauty editor recommended retinols - quick links
Optional step #3: Salicylic acid - great for spots and excess oil production
"For spots, the ingredient to look out for is salicylic acid, which helps control sebum," says Skin Lounge Clinic director Rachel Huskinson.
Try The Ordinary 2% salicylic solution, £4.20 (see our other The Ordinary product recommendations here).
Beauty editor recommended salicylic acids - quick links
Optional step #4: Glycolic Acid - great for tired dull skin
Tired and looking dull? L'Oreal Laser Glycolic Acid Ampoules, £24.99, is a potent seven day treatment that'll shift dead cells your natural turnover can't.
Beauty editor recommended glycolic acids - quick links
Optional step #5: occlusive creams - great for dry or tight skin
If you tend to wake up with dry or tight skin, look for occlusive creams that lock in skincare in and prevent water loss.
New It Cosmetics Confidence In Your Beauty Sleep, £43 is brilliantly formulated, combining occlusive jojoba oil, pore clearing salicylic and exfoliating lactic acid in a glossy lavender-scented cream.
Beauty editor recommended occlusive creams - quick links
Optional step #6: face masks - great for pampering and flare-ups
Face masks are a great way to treat a skin flare up, or to just indulge yourself. Make sure you select one that is suitable for overnight use though, and consider putting some old bed linen on your pillow to avoid stains.
Beauty editor recommended overnight masks - quick links
What else can help your skincare routine at night?
All of the above products will maximise your skin's overnight renewal no matter how far away from the full eight hours you fall, and if all else fails a the best under eye concealers for dark circles go a very long way.
Of course the best beauty treatment of all is a solid night's sleep. Discover our health Editor's 25 simple tips to help you get a good night's sleep.
Sweet dreams!