Magnetic eyelashes: why both beginners and experts love this fun, "user-friendly" innovation, plus our best picks
Lash glue? So over. See why magnetic eyelashes, the latest trend in false eyelashes, are winning over both beginners and lash experts alike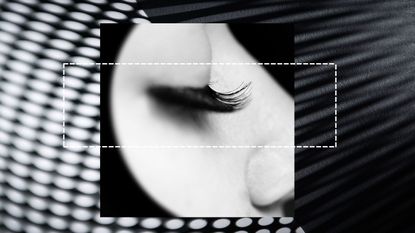 (Image credit: Future)
woman&home newsletter
Sign up to our free daily email for the latest royal and entertainment news, interesting opinion, expert advice on styling and beauty trends, and no-nonsense guides to the health and wellness questions you want answered.
Thank you for signing up to Woman & Home. You will receive a verification email shortly.
There was a problem. Please refresh the page and try again.
Magnetic lashes might sound like a sci-fi trend, but they're taking the flash lash community by storm. Why? In a nutshell: convenience. While a pair of falsies and a tube of lash glue can add depth and volume to sparse lashes, there's no denying that the application process can be a royal pain, especially if it's your first time using them.
That being said, there's no surprise why magnetic eyelashes have suddenly become a popular solution to this problem, as these products skip out on the traditional falsie application brouhaha by using magnets on the strip instead of lash glue—and foregoing all the hassle that goes with the entire process.
We dive deep into this latest false eyelash trend, exploring the two types of magnetic lashes, best application tips, if they're actually safe for use in the eye area, and, most importantly, the best sets out there right now.
What are magnetic eyelashes?
At first glance, magnetic eyelashes look a lot like traditional strip lashes, as they too come in many lengths and sizes. However, unlike with strip lashes or even the best mascara products that promise to give you long, volumized lashes with a bit more effort, the difference lies within the lash strip, as Chicago-based makeup artist Charlotte Robinson explains that magnetic eyelashes use magnets in lieu of eyelash glue.
How do magnetic lashes work?
"Magnetic eyelashes refer to false eyelashes that do not require any sort of glue to keep them in place," Charlotte tells woman&home. "They work by sandwiching natural lashes between a false set that is lined with small magnets."
Magnetic eyelashes eliminate the added step of lash glue, and as such, they tend to be more efficient and user-friendly, according to Ann McFerran, magnetic lash expert and founder of Glamnetic. Pairs from her magnetic lash brand, for example, can be worn up to 60 times with proper care and require no drying time whatsoever.
Types of magnetic eyelashes
Currently, there are two kinds of magnetic lashes available on the market, says professional makeup artist Emily Emmens.
The first comes with a magnetic eyeliner that the eyelash sticks on without requiring the use of glue. So if you can keep a steady hand when using your best eyeliner then this method is probably a good one for you.
The second type comes with upper and lower lashes that clamp onto both sides of the eyelash, holding one another into place.
Are magnetic eyelashes safe?
Magnetic lashes can be paraben- and sulfate-free, says Ann, so if your eyes are sensitive, it's best to choose these paraben- and sulfate-free offerings to avoid irritation—and apply the same caution as you normally would when purchasing the best mascara for sensitive eyes. Additionally, since some pairs of magnetic eyelashes are made from high-quality synthetic fibers, they won't cause burning or swelling to the eyes either.
"Unlike glue-on lash strips and lash extensions, they won't cause burning, swelling, or potential loss of natural lashes," she explains. "They can be made from mink or faux mink, which are 100% vegan, and are made from high-quality synthetic fibers."
At the same time, Charlotte warns that not all magnetic eyelashes are created equal, as cheaper pairs can cause allergic reactions in some people. With this in mind, if you have a history of pre-existing eye conditions, you'll want to consult with your doctor before using magnetic eyelashes.
"Cheaper versions of magnetic lashes often use compounds that some users might be allergic to," she says. "In any case, it is an improvement over glue-based eyelashes. I have had multiple clients who have gotten glue in their eyes while putting on false lashes, and I assure you that it's much more unpleasant than a mild allergic reaction."
How to apply magnetic lashes
Traditional lashes can be difficult to put on, as Ann explains that lash glue has to be carefully applied to the lash strip to ensure that your lashes stay on each time you wear them.
"You have to apply the proper amount of glue to a micro-thin lash band, wait the proper amount of time for it to dry, and then place it precisely in alignment with your natural lashes," she says. "In the small chance you do get it right, the removal process is painful and can take your natural lashes out with it."
Unlike traditional false lashes, Emily explains that magnetic lashes take the guesswork out of applying lashes, as the magnet does the work for you.
"The eyelash snaps right into place gently and stays on far better than your traditional glue-on lash would," she explains.
For application tips, a quick clip from Ann's brand Glamnetic shows how to first use a specialized eyeliner to magnetize the lashes onto your lashline (genius!). Afterwards, the lashes are applied directly onto the eyeliner (you can use special lash tweezers to help with steadier application here), and then you can refine, re-align, or fluff up the lashes as desired. This video helps illustrate:
Best magnetic eyelashes
Glamnetic Lucky Lashes
---
MoxieLash Sassy Lash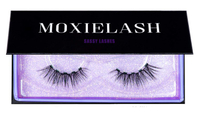 This pair of mink magnetic eyelashes can help add some dimension to any smoky eye look instantly, and this bestselling model, in particular, looks good on nearly all eye shapes. Plus, these lashes can be worn up to 30 times, making it a win-win for your lashes and your wallet.
---
Eylure ProMagnetic Eyeliner & Lash System in Natural Fiber No. 007
---
Lola's Lashes Rose Quartz Magnetic Eyelashes and Eyeliner Kit
---
woman&home thanks Charlotte Robinson, Ann McFerran of Glamnetic, and Emily Emmens for their time and expertise.
Sign up to our free daily email for the latest royal and entertainment news, interesting opinion, expert advice on styling and beauty trends, and no-nonsense guides to the health and wellness questions you want answered.
Courtney Leiva is a seasoned lifestyle writer with nine years of experience under her belt. She graduated from The Ramapo College of New Jersey in 2012, and since graduation, she has been actively contributing to major news outlets such as Refinery29, Women's Health, Yahoo! Lifestyle, HelloGiggles, NewBeauty, and more.
Courtney initially started off covering beauty news, but as she has grown her career over the years, her health, home, and shopping pieces can now be seen on BuzzFeed, The Daily Beast, and Huffington Post.