How To Blow-Dry Your Hair In A Hurry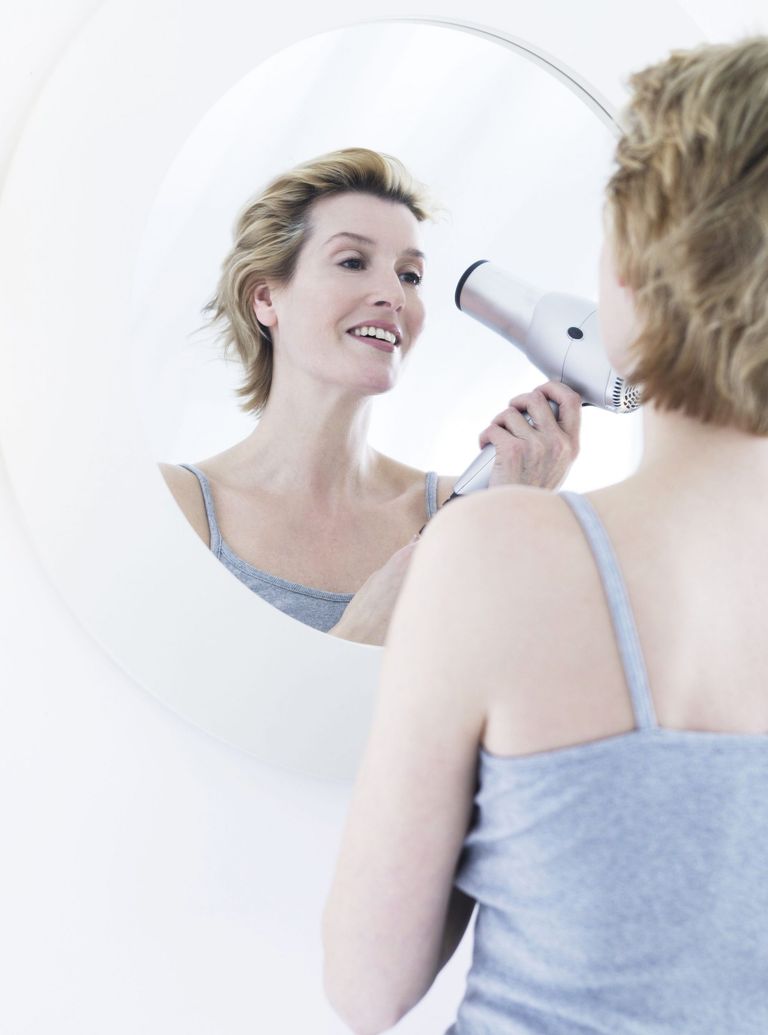 We all know that blow-drying hair can be time-consuming and in many ways boring. Whether you want to cut time out of your morning routine or if you simply want to spend less time on your hair and more time in bed, there are many ways you can instantly cut down your blow-dry routine.
Salon quality hair doesn't need to take hours, and having a haircare routine that fits in with a busy lifestyle is essential.
Follow our simple tips on how to achieve great hair if you're in a hurry...
1) Make Sure Your Brush Is Right For Your Hair
The longer your hair the larger the barrel of the brush should be, and bristle brushes are more suited to thicker hair as it usually takes longer to dry. Try to avoid paddle brushes as these can take the longest!
2) Start From The Top And Go Down
Blow-dry your roots first as it'll help your style last for longer because if you dry the ends first and leave the roots damp your hair style will collapse. Starting at the ends of the hair first also makes your blow-dry longer than it needs to be!
3) Don't Start With Soaking Wet Hair
Starting a blow-dry without getting excess water out of our hair is a big mistake. Most of us vigorously rub our hair with a towel in an attempt to make it dry faster before blow-drying, but this in fact damages the hair. Instead, pat and squeeze your hair to remove water before blasting it with hot air.
4) Pick Your Products
Hair products can make a huge difference in cutting down your drying time and there are many specifically designed to help you blow dry faster by reducing the water surface on the hair - helping it dry quicker!
5) Invest In A Good Hairdryer
A less powerful and older model of hairdryer will add minutes to your blow-dry routine! Opt for hairdryers with at least 1800 watts of power and ones that have ion technology and ceramic heat as this will reduce frizz and heat damage - as well as cutting down blow drying time!
6) Make Sure Your Hair Is At Its Healthiest
Having hair that is unhealthy and damaged can also add time onto your blow-drying routine! Hair that takes forever to dry can sometimes be a sign of a lack of moisture, so it's important to use deep-conditioning treatments on a regular basis. Keratin treatments are the ideal solution for coarse, dry and wild hair and they'll cut your blow-dry time in half for weeks to come.