What is hair toner? Everything you need to know about this color care essential
Hair toners hold the key to shinier, healthier-looking hair. We explain what hair toner is, how to use it and share our top picks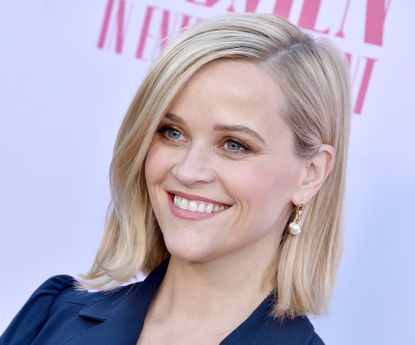 (Image credit: Getty Images)
Is your hair color in urgent need of a refresh and are you wondering if hair toner could be the answer? You've come to the right place. Here at woman&home HQ, our beauty team regularly relies on hair toners to keep our color at its best—especially in between salon appointments.
So what exactly is hair toner? "A toner is a semi-permanent color that will either neutralize unwanted tones or give you the shade you're after," explains Harriet Muldoon, head colorist at Larry King for Redken + Pureology.
"They're mainly used after a coloring service, but are great to use as a touch-up to keep your color looking fresh and glossy between services," adds Taylor Redman, colorist at Trevor Sorbie. In most cases, a hair toner won't make a dramatic difference to your hair color, and washes out in six shampoos or less.
If you get your hair dyed at a salon, then you may have already had a toning treatment without even realizing it. Often these are offered as an extra at the backbar, after any color services, and before your stylist starts your final-touch blow-drying session with the best hair dryer. Most commonly, toners are used to neutralize any brassiness (read: yellow tones) as well as add icy tones to blonde or highlighted hair, give extra vibrancy to redheads, or add depth and shine to brunette shades.
These days, savvier brands also offer color-toning products to use at home and keep your color looking great in between salon visits. These can come in the form of shampoos, conditioners, glosses, glazes, and some of the best hair masks even have color-boosting properties as well.
Why should I use hair toner?
"Hair toner helps personalize or correct hair color," says world-leading color expert Josh Wood. "It can help add more natural tones to colored hair too." So, if you've noticed your shade isn't quite as fresh as when you stepped out of the salon or is developing unwanted tinges, it's time to invest.
It's worth noting that pollution, minerals in our water, and heat-styling with even the best hair straighteners one can afford can distort or fade your shade, so using color-protective products might help your hue from retain its integrity to begin with.
Toners are also a low-commitment way to experiment with a new color. "Applying a pastel toner to blonde hair or gray roots will give your regrowth a cool update until you can get to the salon," advises Katie Hale, Head of Color at Charles Worthington.
The lighter and more porous your hair is, the more likely you are to see a vibrant result from your toner.
What is the difference between hair dye and hair toner?
The key difference between hair dye and hair toner is that the latter requires much less maintenance and commitment. Toners won't damage your hair in the way permanent dye can either.
"Both permanent and semi-permanent dye can color your hair, but they have different strengths," says Harriet. "Permanent color works with your natural pigment and changes the hair structure. The tiny color molecules work their way through the hair cuticle with the help of a peroxide—this is called oxidation. The reason permanent colors last longer is the molecules are smaller, and as such, can embed themselves into the hair.
"Semi-permanent color has larger color molecules and will only attach to the surface of the hair shaft. It therefore won't permanently change the hair structure, so the color doesn't last as long."
Mastering how to dye your own hair can be tricky too and can result in a patchy finish, whereas toners leave a far wider margin for error.
Can I use too much hair toner?
To preserve your color, Josh Wood recommends "using a toning gloss weekly to maintain shine and keep color refreshed."
Whether you can use 'too much' toner is really down to personal preference. The more often you use it, the more the color pigment will build. For example, if you keep using an ashy brown toner, your hair will become slowly darker and cooler over time.
But the likelihood is, if you're repeatedly reaching for your toner it's because you love the color—so that's not a problem.
You might even want to go 'overboard' on purpose, by letting your purple conditioner leave blonde or gray hair with a cool lilac tinge. If you do think you've gone too far, don't worry—it'll be gone in a few regular shampoos.
What hair toner is best for my hair color?
Best toners for brunette hair
Sitting on the opposite side of the color wheel to orange, the teal-toned blue of Color Wow Color Control Blue Toning + Styling Foam is the perfect antidote to a brunette that's gone brassy. Apply liberally to damp locks—the drier your hair, the stronger the color payoff will be. And because you're not rinsing it off like you would an inky blue shampoo or mask, it's much lighter in color, reducing the risk of blue-stained palms or shower tubs. Bonus: The mousse formula gives you greater control of where you place the product too, which comes in handy if you only want to target a specific area.
If your brunette starts to develop unwanted orangey-red tones after a couple of post-salon shampoos, give Christophe Robin Shade Variation Mask in Ash Brown a try. It works in as little as five minutes for a quick shade refresh, or can be left on for up to half an hour to achieve a more intense color change. Keep applying each time you wash until you've achieved your desired shade, then once a week after that for maintenance.
Best toners for blonde hair
"Be warned—the result of this is slightly addictive," says Tracy Hayes, Head of Color at Fudge Professional. "For the initial shampoo, leave the product in for 1 to 2 minutes before rinsing. Fudge Clean Blonde Violet-Toning Shampoo contains max-strength violet pigments, so you'll be amazed at the transformation after just one wash. If used too often, the violet will build up and the hair will appear slightly silver or gray rather than clean, platinum blonde. To avoid this, just use it like a treatment a couple of times a week." We'd recommend wearing gloves when you apply it too, to steer clear of staining.
A fuss-free way to enhance natural highlights, Living Proof Color Care Whipped Glaze Light applies like a mousse, depositing small amounts of lilac pigment to stop highlighted hair from yellowing. It's good for all-round hair manageability too, leaving it shiny, soft, and tangle-free.
"Purple shampoos are great for creating a clean, pale blonde, but if you want a more golden finish, stick to products designed for warmer tones," recommends celebrity stylist Michael Douglas. Moroccanoil Color Depositing Mask in Champagne blends the benefits of a deep conditioning treatment with a pop of color to enhance the vibrancy of your blonde. The payoff isn't huge, so it's a nice starting point if you're new to toners.
Best toner for gray hair
"People gray at different stages and different ages, and I have seen a number of my clients want to transition from all over tints to start to embrace some gray," says Redken's Global Creative Color Director Josh Wood. "The Redken Graydiant range offers a way to retain gray tone in the hair, keeping it subtle and shiny." This shampoo tones out yellowness, while the matching conditioner deposits light-reflecting silver pigment onto hair.
Best toners for red hair
"Red fades quickly because the red color molecule is much larger than most other colors," explains celebrity stylist and Clairol UK Ambassador Michael Douglas. "Rather than lots of smaller pigments, there are fewer larger pigments which make the color more vulnerable to fading when washing the hair or styling with heat." Clairol Natural Instincts Semi-Permanent Color in 6RR Light Red is more heavy-duty than most home toners, lasting for around 28 shampoos depending on how often you wash your hair.
Josh Wood's colored glosses have became something of a cult buy, with the red range spanning four different shades from sophisticated burgundy to copper-toned strawberry blonde. "Launching one red would be a tokenism," he said. "There are so many different tones of red and not all customers are the same. I took the approach I would in-salon when coming up with these." Complete with nourishing shea butter and a color-shielding UV filter, one use of Josh Wood Colour Gloss in Rose Brunette lasts for up to six washes.
Best toners for balayage
Great for caramel-toned lengths and ends, dpHUE Gloss+ Semi-Permanent Hair Color and Deep Conditioner in Medium Brown helps return richness to hair that's strayed into brassy territory. It works just as well on brown hair with blonde highlights as it does on balayage lengths. And thanks to the inclusion of clear gloss, hair is left extra shiny.
One of the best toning masks we've tried, hair feels soft, silky and healthy after just a single use of Wella Color Fresh Semi-Permanent Color in Light Blonde Natural. Of course it's the color change that's the real draw, and this more than delivers in as little as ten minutes. It can mark your palms, so use with the included gloves.
woman&home thanks Harriet Muldoon (opens in new tab) of Larry King (opens in new tab) for Redken (opens in new tab)+ Pureology (opens in new tab), Taylor Redman (opens in new tab) of Trevor Sorbie (opens in new tab), Josh Wood (opens in new tab), Katie Hale (opens in new tab) of Charles Worthington (opens in new tab), Michael Douglas (opens in new tab) of Clairol (opens in new tab), and Tracy Hayes (opens in new tab) of Fudge Professional (opens in new tab) for their time and expertise.