Can Revitalash Really Give You Longer Lashes?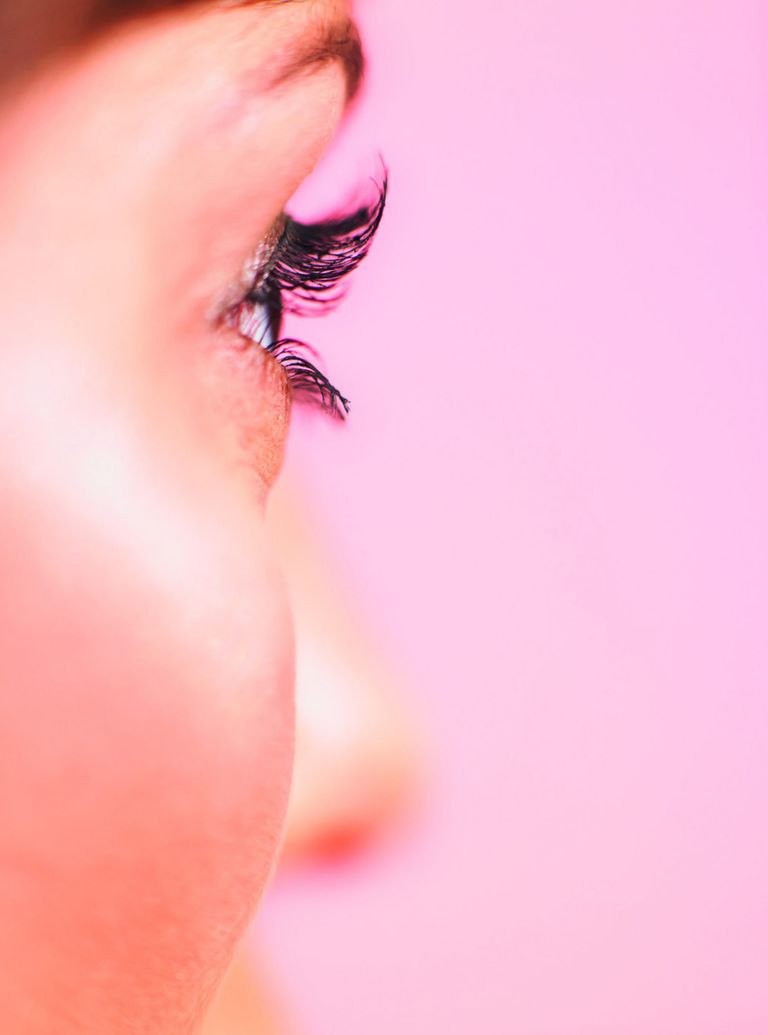 If there's one thing we all want, it's longer lashes. Mascara is the great leveller of every beauty bag and brands are constantly trying to push the market forward with new lash-boosting products.
Not exactly spanking new, but a recent word-of-mouth phenomenon is the lash growth serum. They usually contain a blend of peptides and conditioning agents and claim to make natural lashes grow faster, stronger and longer. If any of your friends uses a lash serum, you'll know they inspire cult-like devotion. "Revitalash," they whisper when you mention their Bambi-like flutter, then invariably try to convert you - there's no substitute for that kind of buzz. As a beauty cynic these miracle serums always sounded a bit like magic beans to me (then again, that beanstalk did grow) Having tried a few brands for a few weeks in the past, I always gave up out of boredom, forgetfulness and the absence of noticeable results. Then, I came face to face with a pair of almost unseemly eyelashes attached to a famous Youtube Make-Up blogger. Assuming she was up to the eyeballs in extensions I was amazed to hear she didn't have so much as a swipe of mascara on, this was all Revitalash's work... definitely time to revisit.
Most of the claims made around Revitalash Advanced don't mention length - more conditioning and strengthening - and the exact formula of the 'Biopeptin' complex is a bit of a mystery, but having witnessed the evidence with my own two eyes, I decided this time I would commit. The little tube looks a bit like mascara but unscrews to a fine brush and clear gel that you paint along your lashes once a day. It feels fine; cool and occasionally a little tingly which considering I have incredibly sensitive eyes is good going. The trickiest thing about the serum is actually remembering to use it, being consistent and not giving up when not much happens initially. I sat the tube beside my eye make up remover and within a week or so it was part of my nightly regime.
And then? Nothing. Impatience kicks in, I come very close to giving up until around week four I notice fewer eyelashes on my cotton pad post-mascara scrub, then I catch myself in profile on a no makeup day and there is a definite extra flutter, so much so that I walk around batting my eyes at my other half who is compelled to comment that my 'eyes look nice.' I'm undecided as to whether that was the treatment or my newfound coquettishness but either way, result! The results are still ongoing, apparently the Bambi eyes normally kick in around the two-month mark, but I have to admit my cynicism is melting away by the day.
Revitalash Adavanced isn't exactly buttons, a six week supply will set you back £39 going up to £104 for six months, but what price would you put on going from stubby to fluttery with hardly any effort at all? If you're an extensions addict this is actually very good value in comparison. I certainly have the zeal of the converted, and can't wait to induct anyone who asks about my lashes into the club.