6 bedtime beauty rituals that will transform your skin and hair while you sleep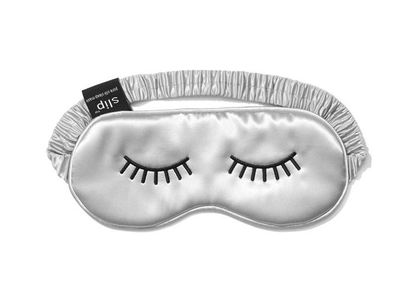 Too exhausted to do anything but swipe a wipe over your face before falling into bed at night? If so, you could be missing a trick - or six. Circadian rhythms are a hot topic in beauty right now, with brands investing millions in researching your 24 hour internal clock and how this affects every function of your body, including skin.
New studies have suggested that due to these internal rhythms our skin's metabolism actually slows overnight, meaning self exfoliation drops off and regeneration needs a boost. Making time for a bedtime beauty ritual or two will not only encourage a sounder night's sleep - providing your body with the best possible conditions in which to do its thing - but maximise the impact of any products you apply. So stop telling yourself it's a luxury, because making time for yourself is downright essential.
Make time for these 6 skin and hair care rituals in your night time routine and you can look forward to waking up to glowing skin and shiny hair every single day.
1. Invest in your eyes
Our eyes seem to take the brunt of a bad night's sleep - even if we've has the full 8 hours they can look puffy, creased and roughed-up come alarm time, but investing in this rather gorgeous piece of kit can really help. Silk Sleep Masks are, unsurprisingly, made with 100% pure mulberry silk. What is surprising in a product so very pretty is that they also pack in a decently-sized soupçon of skincare technology. The skin around your eyes is famously thin and has no oil glands to create a protective barrier, hence the aforementioned creasing. Pop one of these beauties on before bed and not only will you block out frown-line causing light, that silky, breathable fabric prevents your skin dragging against your pillow for fresh wide-awake eyes come morning, and fewer lines long term.
2. Say hello to scrunchies (again)
Thats right, I said the 'S' word. Scrunchies are back, but unless you're a millennial hipster you probably don't fancy wearing them day-to-day. I will, however, make a case for using one at night. For one thing, if you tie your hair up to sleep anyway a soft velvety scrunchie will stop it breaking or tugging against your pillow and feel blissfully comfy compared to those old elastics you've been using. If you sleep with your hair down but always wonder how some women manage to get several days out of their blow dry, here's how: Grab your hair, twist together on top of your head as if you're putting it in a bun then loosely secure with a scrunchie. The fabric willshimmy over rather than squeeze hair, so it'll be released kink-free the next day, style in tact. Add a puff or two of dry shampoo and you're off!
3. Be a Bathing Beauty
Diet bores might tell you to avoid oil and salt - but when it comes to your bathing routine, you should run straight into their arms. Add a handful of the right kind of salt to your bath water to stimulate circulation, flush out toxins and promote hydration.Brand new and just about the the most beautiful bath salts I've ever tried is Seed To Skin Retreat Marine Algae Mineral Bath Salt, £71, made in Tuscan retreat Borgo Santo Pietro with raw Sicilian sea salt. There's no denying this is a spendy product, but a little goes such a long way you'll get a year's worth of luxury bathing for that investment.
4. Try a Double Cleanse
Thought cleansing twice a day would be more than enough for anyone? Think again. Skincare experts swear by the double cleansing method, but I promise it's easier than it sounds.
Start with something light and slippery on a cotton pad (oils are fantastic for this, as they cut through the waxy pigments most makeup is made up of.
Follow up with a richer formula, work it into skin to nudge out every last trace of dirt, grime and grease, then rinse with water. I love Caudalie Gentle Cleansing Milk, which somehow manages to blend being incredibly soft, unfoamy, unperfumed and unbothersome to even the most sensitive eyes, with supreme cleansing prowess.
Buy now from uk.caudalie.com for £15
5. The Miracle Mask
Real talk: how often do you do a face mask before bed? I'd say for most of us the answer to that question would be not very often, because by the time you've cleansed properly (see above) sorted out the dishes and watched Netflix for an hour or four it all seems like too much of a faff. Fair enough, even as a beauty editor I shirk anything involving 20-minute waits or messy mud post 9pm, but these days brands are enabling our laziness and throwing the gift of good skin into the bargain with supercharged overnight face masks that you simply smother on and hit the hay. No mess or rinsing required, just lovely skin, come morning.
I am particularly fond of a gorgeously rich moisture mask with hydrating hyaluronic acid and various essential oils including slow release lavender to help you catch those zzzs.
Buy it now at ESPAskincare.com for £37 (opens in new tab)
6. Yoga - For Your Face
Facial oils, serums and moisturisers are all well and good, but, according to the experts, simply patting them on won't cut it. However, combining product application with a 5-minute mini-facial or 'face yoga' session will promote product absorption, improve circulation, facilitate the delivery of oxygen and nutrients to the skin, encourage collagen production and lymphatic drainage, flush out toxins and relieve tension in the facial muscles, helping to prevent wrinkles and encourage a restful night's sleep. Interested? Try this simple 8-step routine:
Gently massage your chosen oil, serum, moisturiser or mask between the palms of your hands for a few seconds to warm it through.
Beginning under the chin, gently glide your hands up towards your temples, using gentle, firm pressure and smooth, flowing strokes.
Gently pinch the thumb and index finger of each hand along the length of your eyebrows, working from the inner corners out. Repeat 5 times.
Work around the eye sockets using your middle fingers, gently rotating fingertips on the spot as you go, with very light pressure. Repeat 5 times.
Tackle crow's feet, eye bags and puffiness with this exercise from facial yoga expert Danielle Collins: Press your middle fingers together at the inner corners of your eyebrows. Forming a V-shape with each hand, apply pressure to the outside corners of the eyebrows with your index fingers. Look up towards the ceiling and raise your lower eyelids up into a squint. Relax and repeat 6 times. Squeeze your eyes shut for 10 seconds before moving on.
Place three fingers at either side of your mouth, pointing in towards your nose (index fingers just above the nostrils, middle fingers just above the top lip and ring fingers just below the bottom lip). Slowly draw your fingers outwards across your cheeks, as if drawing invisible cat's whiskers on yourself. Relax and repeat 5 times.
Place both hands on your forehead, fingers pointing in towards each other and spread from the eyebrows to the hairline. Gently sweep your fingers out across your forehead, applying light pressure to pull the skin taught. Relax and repeat 10 times. You can also try this exercise with your hands in fists to help relieve tension.
Place your thumbs just under the inner corners of your brows. Slowly lean forward so that your head is resting on the fleshy pads of your thumbs. Relax for 10 seconds or so, taking slow, deep breaths.