This viral TikTok hack will help you apply lipstick perfectly
No smudges in sight!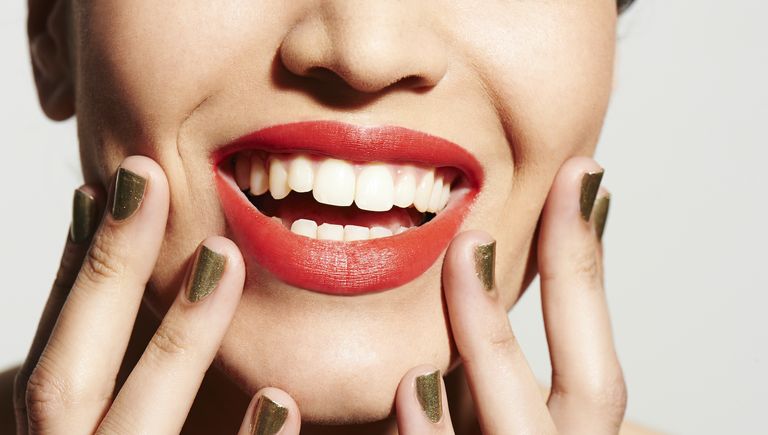 (Image credit: Getty Images)
There's a TikTok hack that'll help you achieve the ultimate bold, sexy lip—without the mess. All you'll need is your favorite shade a a QTip. Find your fuchsias, reach for the reds, and get ready to pucker up.
The ever-resourceful beauty TikTokers have garnered viral attention (of course) for uncovering the new #qtiplipstick trend that will make your makeup routine all the more simple. As much as we can't resist a colorful tint on our lips, applying it is another story. Rather than try to correct smudges, start off by reaching for the cotton swabs because it'll save you trouble later on.
Put a Qtip in your mouth so that each side is sticking out. (If you thought these bad boys couldn't help in the lipstick department, you're sadly mistaken.) Then, start by putting on your lipstick and let the tips of the cotton swab act as a buffer against those hard-to-reach parts. Once you remove it, voila! Beautiful results ensue.
Witness the lipstick TikTok hack for yourself
Pretty genius, wouldn't you say? Sometimes, we don't believe the TikTok wizards are given enough credit for their ingenuity.
Another beauty trick went viral this week for making those mani pedis a lot easier to do solo. If you're worried about messing up your mani while removing your pedi, find a tampon. (Yep, that's right.)
"Pour you some nail polish remover in the lid here and soak it up," @ag380gtmgmt says in a video. "You can take your nail polish off without messing up your fingernails."
---
More from woman&home:
• Snapchat: Everything You Want To Know But Are Too Afraid To Ask
• The best foundation sticks for flawless coverage
• The best drugstore foundations that are worth the hype
---
We present, the pedicure TikTok hack
Essentially, your new makeup routine is about to have some flawless results—no smears, no polish remnants. If only we thought of these life-changing (yet simple) tricks before! Now that you're undoubtedly inspired, go find a new look for the warm-weather months ahead. (Psst: Bobbi Brown predicts this summer trend is here to stay.)