There's a new healthy hair hack exploding on TikTok and you only need to do it six times a year
TikTok is full of hacks revealing how to get luscious, healthy hair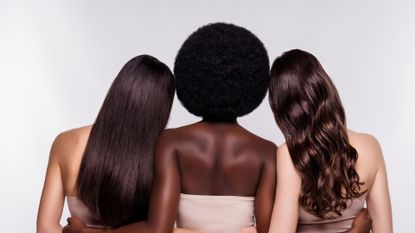 (Image credit: Getty Images)
Scalp treatments are trending on TikTok - and trying one might just give you the voluminous, healthy hair of your dreams.
Taking care of your hair can certainly feel like a chore, especially if you're a busy person who doesn't have time to do a multi-step hair care routine a few times per week. Plus, there are already so many hair trends we're trying to perfect, like the ever-popular '90s blowout, curtain bangs, and a plethora of other 2023 hair trends.
Recently, there's been an uptick in concern about scalp care, and folks are discovering an unfortunate amount of residue and product buildup that can form on your scalp if you don't make a diligent effort to remove it.
Don't worry though, TikTok showed us a way to help, and you only need one hour every other month to do it. Introducing scalp treatments, or scalp facials, as some are calling them - a spa or salon-facilitated treatment for damaged hair that professionally exfoliates and treats your scalp.
TikToker @sayjayjohnson proved firsthand that the treatment, which costs her $100, is totally worth the hype, and she gets it done once every other month.
At the beginning of her TikTok, she shows her scalp, and you can see that her follicles are very clogged, which she says is from a buildup of product. "I am grossed out every single time," she says.
Once the technicians assess her scalp, they begin sectioning off her hair and apply a serum all over. Then, they wrap the hair up and apply steam to your scalp so that the serum can really penetrate into the follicles.
After that, she shows a video of the technicians scrubbing her hair vigorously, which she says feels "so amazing." Post-scrubbing, they wash the hair and apply another serum, repeating the same steaming process again. Then, she gets a blowout and the treatment is complete.
"It's crazy how different your hair feels after this treatment," she says in the TikTok. "It feels cleaner, it feels shinier, and it literally feels lighter."
Although the techniques and process may differ from salon to salon, the main takeaway from scalp treatments is that your scalp will be professionally exfoliated, leaving your hair lighter and shinier than it was when you walked in.
Nicole, a representative from Ulta Beauty Salon, helped further explain to woman&home the benefits of a getting a scalp treatment - and even noted that she loves them on a personal level.
"I actually really like scalp treatments, I get one every time I get my hair done," she told woman&home. "It's good for anybody."
She explained that there are definitely a plethora of benefits, making it a worthwhile treatment. "If you have a lot of product in your hair, it's good to get the buildup out. Or, if you have a dry scalp of dandruff, it'll definitely help get all of that out," Nicole said.
She did note, however, that if you're getting a scalp treatment for dry hair or dandruff, you could see some residue in your scalp for a few days after - but it's only because your scalp is going through a detoxifying process because of the treatment.
You could also try giving yourself a scalp treatment at home, but you may want to visit a salon to get a first-hand, professional view of how to do it before you try it yourself.
---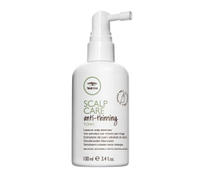 (opens in new tab)
Scalp Care Anti-Thinning Tonic, $48 | Paul Mitchell (opens in new tab)
This color-safe leave-on scalp treatment helps stimulate the scalp with the exclusive Regeniplex® blend of Kakadu plum, pea peptides, clover flower, turmeric and ginseng, resulting in fuller, thicker-looking hair.
So, even if you hadn't thought about your scalp health before, you might want to start thinking about it now. It could make all the difference in your hair health - and let's be honest, who doesn't want their head professionally scrubbed every once in a while?
Madeline Merinuk is woman&home's US lifestyle news writer. She covers celebrity, entertainment, fashion, and beauty news but is also obsessed with internet trends - you can find her reciting trending TikTok sounds out loud at any given time.
After winning multiple student journalism awards for her investigative work, she graduated from Hofstra University in 2021 with a B.A. in Journalism. After graduating, she worked at today.com, the digital site for the Today Show, where she wrote pop culture news and interviewed big-name personalities like Emily Ratajkowski, Haley Lu Richardson, Emma Corrin, and more.
Her personal interests, in no particular order, are: cheese, Joni Mitchell, reading, hot yoga, traveling, having multiple chapsticks in every handbag at all times, and dancing to ABBA songs as if she were in the Mamma Mia movies.