The natural moisturizer Julia Roberts can't get enough of
It's a multi-tacking genius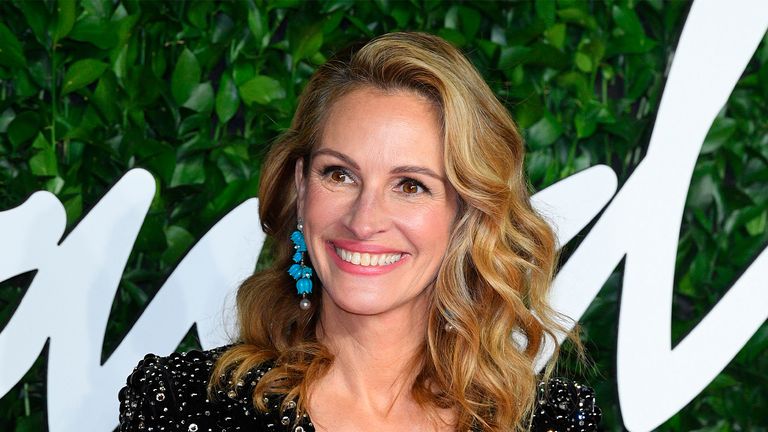 (Image credit: Daniele Venturelli/Getty Images)
It's an easy assumption to jump to that A-list stars only use luxury skincare so it's refreshing to hear that Julia Roberts swears by Weleda Skin Food. 
For the uninitiated, Weleda Skin Food launched in 1926 and its clean, natural formula has remained untouched ever since. The herbal-smelling salve is a favorite with makeup artists who regularly use Skin Food on set as its multi-tasking properties means you can use it as a makeup remover, a mask and a highlighter atop of cheekbones.
All that and it's also regularly voted the best moisturizer for dry skin on account of its rich, buttery texture.
Julia in particular loves how it works as a hand cream. "I put it on my hands after I wash the dishes, and wind up putting it on my elbows and feet," she previously told InStyle. "Before you know it, I've squeezed this poor little green tube into a twist."
Seriously, it's that good. Of course, one reason Weleda Skin Food has reached cult status is the minimalist formula. With no unpronounceable compounds, it just contains natural ingredients such sunflower seed oil, lanolin, sweet almond oil, beeswax, and glycerin, and extracts from viola tricolor, calendula and chamomile flowers.
Another is that this cream feeds your skin exactly the vitamins and plant goodness it needs when stress, changes in temperature or an overzealous skincare regime have thrown skin out of whack. No wonder the salve has secured over 13,000 five-star ratings on Amazon and celebrities including Victoria Beckham and Ashley Graham have, alongside Julia, expressed their loyalty to the product.
In fact, Ashley, the most recent Weleda convert, has shared her love for Weleda Skin Food on her social platform. The model posted a photo of the cream to her Instagram story, alongside other beauty favorites like St. Tropez Bronzing Water Face Mist (Ashley is the new St Tropez ambassador), Briogeo Curl Charisma Leave-In Defining Crème and Mario Badescu's Drying Lotion.