This simple trick will give you perfect eyebrows like Meghan Markle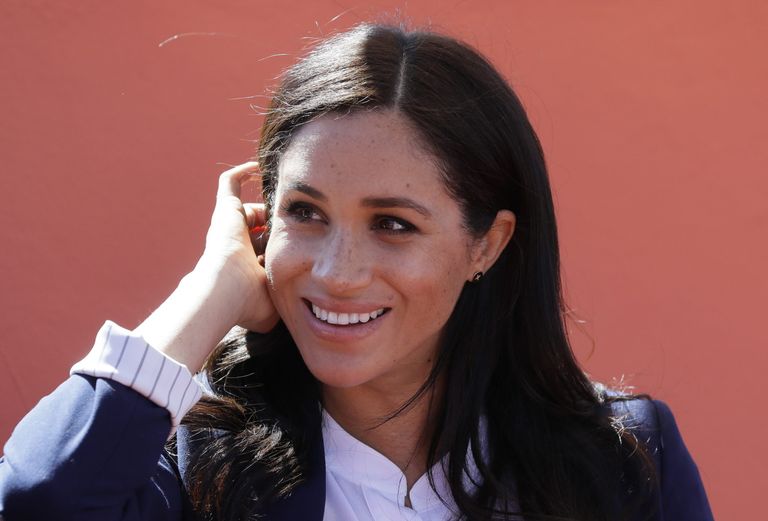 Brow trends have varied throughout the years, going from hyper-tweezed to drawn-on eyebrows, but now, people are making them big and bold. For many people, their brows are a statement.
Meghan's go-to salon is Nails & Brows in Mayfair, where she always requests something known as 'The Audrey', inspired by Hollywood icon Audrey Hepburn. This brow style is described as a 'straight, archless brow that tapers out toward your temple'.
If you want to give this a go at home, the trick is to brush your brows into a straight line, whilst still following their natural shape. A good brow brush is the key product you need here.
Once you've brushed them into the shape you want, you can then thread or tweeze your brows to get rid of any stray hairs and keep the look polished. You should then brush upward, and trim away hairs that look untidy or are too long.
MORE: Meghan Markle to open doors of Frogmore Cottage for important Vogue shoot
To get the full effect, the salon recommends filling your brows in with a pencil wherever they're sparse, then use a spoolie to blend. This keeps them looking as natural as possible. If you want bigger, brighter eyes, blend some highlighter across your brow bone too.
The reason 'the Audrey' is so popular at Nails & Brows is that it promises to 'create a fresh and youthful appearance', which is something we can all get behind.
MORE: This sweet previously unseen photo from Harry and Meghan's engagement is on display at Kensington Palace
If you want to treat yourself to the Audrey Brow, the full treatment will cost you £50, but there are a whole host of bespoke treatments at the salon.
The Duchess has been busy recently, with her and Harry planning on taking a tour of Africa to continue Princess Diana's work. She also attended Trooping the Colour, her first royal appearance since the birth of baby Archie.
She's currently expected to be on maternity leave until at least the end of summer, so she can focus on family life.