Fans are raving about this £6 chemical peel – and it's finally back in stock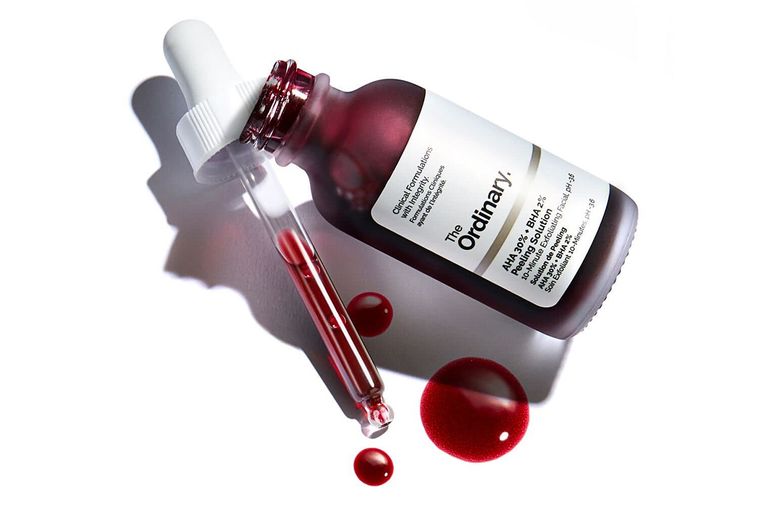 The Ordinary has gained cult status in the beauty industry over the last few years for its intelligent and effective formulas alongside super-reasonable pricing.
And one product in particular that has received a lot of attention is the The Ordinary peeling solution.
Of course, fans of the brand keep a healthy stock of the rarely-available hyaluronic acid and the purse and skin-friendly retinol.
But once in a while a beauty product gains traction just through the excited whispers of skincare fans who manage to get hold of one of the enigmatic bottles.
And this time it's The Ordinary Peeling Solution that has caused all the fuss.
SHOP NOW: The Ordinary AHA 30% + BHA 2% Peeling Solution, £6.30, Cult Beauty
Fans (the lucky ones who are able to get hold of the product) across the industry have left the brand's AHA 30% + BHA 2% Peeling Solution rave reviews across a number of retailers.
And for any of those who haven't been so fortunate in the shopping department, your lucks about to change because the swept-off-the-shelves solution is now back in stock…
What is the The Ordinary Peeling Solution good for?
Packed with AHAs (alpha hydroxy acids) that buff away the skin's top layer to reveal brighter fresher skin underneath and BHAs (beta hydroxy acids), which dig deep into the skin's layers to clear congestion, this multi-tasking solution will transform your skin.
Designed to tackle dull, congested and blemish-ridden complexions, the peel with target dark spots, fine lines and large pores to leave you with a radiant glow.
What's so good about The Ordinary Peeling Solution?
'Really works,' said one customer. 'I use this occasionally, up to twice a week, sometimes a bit less.
'I always notice an improvement in the condition of my skin, acne scarring is fading and its generally much softer and feels unclogged.'
'Wow,' added another. 'I bought this as I'm trying to move away from products with micro-beads. I needed something so help keep my pores clean as I'm acne prone if I get clogged pores.
'This has done so much for my skin in the month I've been testing it out... my pores are refined, redness reduced and I've seen a massive reduction in big breakouts even close to my period!'
'Love!!' raved another fan. 'I honestly didn't think something like this would be very good, i was really hesitant to buy it.
'However, since using it my skin had gotten so much better and even my scars have started to disappear which has made me so happy with this product!
'I still get the odd blemish here and there, but it really has made a difference on my skin and even people around me have mentioned it!'
We're going to get our hands on one before they all disappear again!